If you are looking for the best places to meet girls in Gwangju plus a dating guide then welcome to our post. We have a whole lot to share when it comes to where you can pick up single women in your area and also many great date night ideas to discuss.

The nightlife is going to kick this post off, then we will cover meeting single Gwangju girls during the day and how to use online dating sites to your advantage. Plenty of local date night ideas and stuff for you to do together will also be mentioned, plus some quick travel tips will be covered at the end.
We have covered many cities in this country already, if you can't get enough of it here then be sure to read our other South Korean travel guides for men.
Nightclubs & Pick Up Bars
Here is a list of singles bars and nightclubs to pick up Gwangju girls:
The main area for singles nightlife is in Chungjangno right near the Culture Complex Metro Station. This area is loaded up with bars and has some of the best clubs in the city to potentially find a one night stand in.
We didn't list Bubble Bar because we can't find the exact address, but it is right in the heart of the Chungjangno nightlife area and is definitely another bar worth visiting. Just by walking around this area you will find all sorts of hole in the wall bars to grab a drink in.
Speakeasy is a well-known foreigner and expat bar, that might be a good place to try and hook up with Gwangju girls who want to sleep with foreign men. Unfortunately there was a horrible incident at Coyote Ugly where a balcony collapsed and two people died, it is currently closed and we are not sure if it will open up again or not.
There may not be as many pick up bars and clubs here as Busan, but there are still plenty of places to party and try to get laid.
Meet Gwangju Girls During The Day
That same downtown area near the Culture Complex Metro Station should also be a decent place for day game. There are lots of cafes and shops in the area and the streets usually have a good amount of Gwangju women passing through day or night, particularly just to the West and North of the station.
However if you aren't very good at speaking Korean you meeting women during the day will not be too easy. At least in the nightlife you can dance and use body language to pick them up.
Another option would be to meet single girls near you at malls and shopping districts:
Cobalt
Nc Wave
Shinsegae
Yangdong-sijang Market
Chat With Girls Online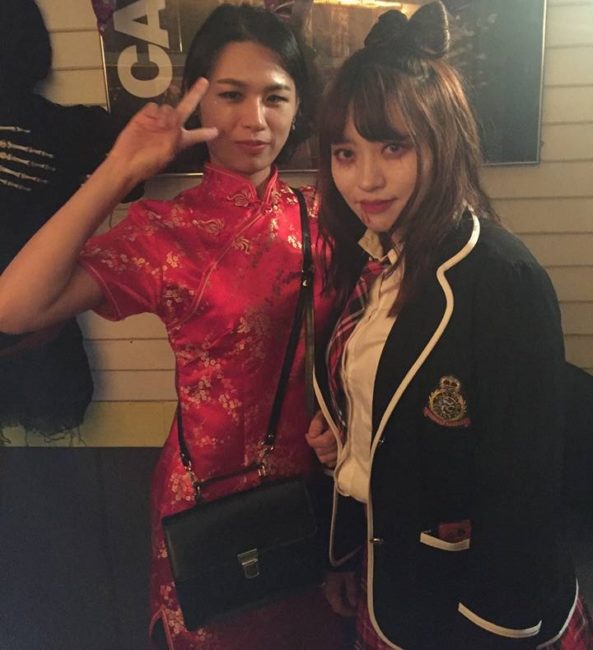 One of the coolest and most underrated things about these modern times is how easy it is to travel. For many out there this means they can go snap a lot of selfies to post on social media so they can show off to their friends and followers.
There are also many single men that have realized it can often be really easy to hook up with women in your area when you are in a foreign country. The thing is, everyone likes to try a new experience and when you travel you can become that new experience.
Of course local men have their own advantages, particularly knowing the language, but when you visit a new land you will often find it is a lot easier to meet people, go out on many dates, and usually that translates into getting laid more as well. Online dating makes this even easier because you can start your work before you arrive in town.
A generation ago none of this was an option and you just had to make the most out of the nightlife for singles that you could. These days you can meet as many girls in Gwangju online as you want and even have date nights lined up before your plane has touched down.
In this country the top online dating site is Korean Cupid and it can really improve your odds of hooking up while you are here. Plan well before you arrive and getting laid will almost be a certainty instead of a roll of the dice.
For many single men using Korean Cupid is the most important way to plan that there is.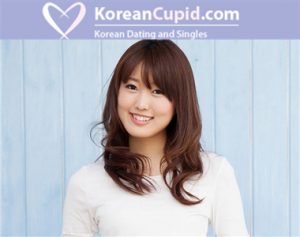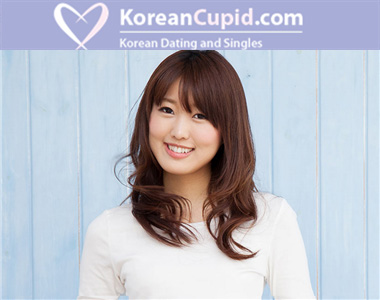 Gwangju Dating Guide
Now that we have covered the best ways to meet singles near you our Gwangju dating guide needs to do its job too. Use the above advice to meet a girl to go out with, use the below advice to show her a good time on a date night, easy game.
Any of these romantic restaurants or cocktail bars should work out well:
Cafe Bono at  870-10 Ssangchon-dong, Seo-gu
Le Ciel Blue at 718, Sangmu-daero, Seo-gu
Corona at 159-8 Yongbong-dong, Buk-gu
Mahanji at 39-1 Munhwajeondang-ro, Seonam-dong
Yeongmi at 126 Gyeongyang-ro, Buk-gu
Minsokchon at 16-10 Jungang-ro 160beon-gil, Dong-gu
Outback Steakhouse at 41 Sangmuyeonharo, Chipyeong-dong, Seo-gu
First Nepal at 6-44 Seoseok-ro 7beon-gil, Bullo-dong, Dong-gu
The First Alleyway at 5-4, Chungjang-roan-gil, Dong-gu
After dinner you could go party in the nightlife, or try and take her to a KTV. However make sure you go to a family friendly one, not a KTV with hostesses which can often be dens for prostitution.
Day Date Ideas
Getting out to enjoy a sunny day is always advisable if you can. Here are some good places to take advantage of nice weather outdoors together:
Meudeungsan Provincial Park
Naejangsan National Park
Gwangjuho Lake Eco Park
Byeonsanbando National Park
You can even head to the beach if you visit Byeonsanbando National Park. The Boseong Tea Fields are definitely worth visiting, or for something a little simpler you could go to Gwangju Family Land, the Yeomju Ice Skating Rink, or just take a stroll through Art Street.
For even more culture and history on your date during the day try:
National Science Museum
National Museum
Museum of Art
Daewonsa Temple
For a weekend getaway why not head to Daegu?
Tips For Tourists & Expats
We are almost done, there is just a little bit more info to share to help you enjoy your time here. The local currency is the won and you get roughly 1,150 for each US dollar as of our most recent update.
You can find a map of the metro here, remember that getting a hotel near the Culture Center Metro Stop is about the best thing you can do. This will have you near all the best nightlife for singles in Chungjangno.
When trying to hook up with Gwangju girls location is key. Some may have an interest in hooking up with a foreigner, but if you ask them to hop in a taxi all the way to the other side of town they may back out.
Making eye contact is considered rude in the culture here so you can't stand around a nightclub waiting for single ladies to give you a look of interest. If you see a sexy girl approach her whether you have locked eyes already or not.
One last thing, prostitution is pretty rampant in this country. Don't be surprised if you run into freelance prostitutes at Gwangju bars and nightclubs.
Of course they will often target foreign men because they think we are all rich. If a girl is a little too aggressive there is a good chance she will make you pay if you get laid.
Enjoy Dating Gwangju Girls
Alright then, we feel like we have covered this town as well as we can. If you have any special tips or can correct any out of date information here please definitely do so in the comments.
Also remember to contact the single women in your area on Korean Cupid if you hope to hook up while in town. That wraps up our best places to meet girls in Gwangju with our dating guide, enjoy your time here.