If you are looking for the best places to meet girls in Thessaloniki with a dating guide then this is the post for you. It is not going to take us long at all to tell you about where you can pick up single women in your area and also take them out on a date night.

We start all of our posts with the nightlife so will do the same here, then we will move on to meeting single Thessaloniki girls when the sun is out and mention a unique online dating option. Plenty of local date night ideas and things to do all throughout the day will also get a mention.
If you are looking for more cool cities to visit around the region be sure to check out all of our dating and nightlife blogs for Europe.
Nightclubs & Pick Up Bars
The main info many of you came for is a list of singles bars and nightclubs to pick up Thessaloniki girls so here it is:
The main area for singles nightlife would be Ladadika and this is the prime spot to go searching for a one night stand. You will find the majority of the top nightclubs and bars in the city in that area.
For guys who are just coming here to hook up with Thessaloniki girls after dark it would be the best area to get a hotel room. Anywhere between the nightlife in Ladadika and Aristotelous Square would be the ideal place to stay as it will have you very centrally located around bars, clubs, and date spots.
Like in most places around this continent the nightlife here runs very late, expect peak time at clubs to be somewhere around 2 to 3am. If you hope to pull girls from clubs be ready to go deep into the night.
Similar when trying to get laid in Mykonos or Ios you will need to be ready to approach a lot of single ladies here because if you don't the numerous other men who are hoping to hook up will get to them first.
Meet Thessaloniki Girls During The Day
During the day you might find some girls in your area around Ladadika, but it is a better area for nightlife. If day game is your goal then that area near the Aristotelous Square should have a lot more foot traffic.
When the weather is nice you could go to a pool party at Ocean Club, or visit some of the nicer hotels in the area and hope there are tourists laying out to get some sun. Plus there is always the option to try and meet single Thessaloniki women at malls and shopping districts like:
Mediterranean Cosmos
Hondos Center
One Salonica Outlet Mall
Public
China Town
Chat With Girls Online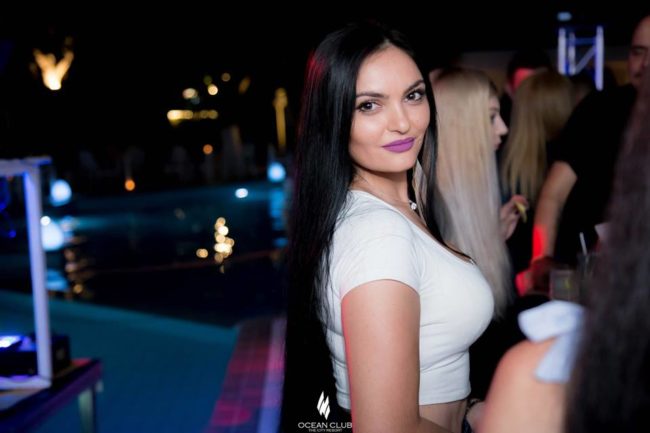 Up to this point this dating guide sounds pretty favorable doesn't it? All summer long thousands of girls visit Thessaloniki to party and leave their inhibitions back at home for a little bit.
All you need to do is fly over and spend your time trying to hook up in the Ladadika nightlife. It almost sounds too easy, but now we need to take this back to reality for a second.
We would like to ask you something, who is more likely to travel to get laid between single men and single women? Clearly the answer is men, so you need to be ready to walk into a sausage fest which because they very well may be what the nightlife is like when you visit.
There still will be plenty of drunk girls near you looking to hook up, but there are going to be even more hungry dudes around and the ratios can get very unfavorable. You might get lucky and visit on the right weekend, or you might not and then your options will be much more limited.
So if things are pretty bad what can you do? Go out and approach with a reckless abandon for one, and that is probably your best option.
Another thing you can try is using Adult Friend Finder. If you don't know about it we would classify it as a speed dating site, or a speed hooking up site.
It isn't where you go to find a wife and move in together, it is where you go when you want to get laid as soon as possible. Adult Friend Finder is very popular all over Europe, so you can meet single girls in Thessaloniki who want to hook up, or women from all over Greece and the surrounding countries.
You might be able to pull some drunk girls from the club, but why leave it all to chance? Plus you can use this site back in your home town and enjoy that crazy spring break party atmosphere with some wild women whenever you feel like it.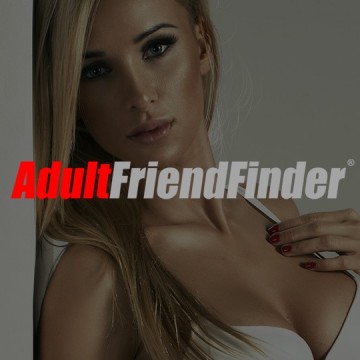 Thessaloniki Dating Guide
We just fully covered the best ways to meet singles near you and now our Thessaloniki dating guide is going to pivot a bit. Some guys reading this may just be looking for a one night stand they will never see again, but if you need to go out on a date night here you have some options.
Begin the night with one of these romantic restaurants or cocktail bars:
Then go grab some more drinks at the Ladadika nightlife district or catch a live performance at the Radio City Theater.
Day Date Ideas
Getting out to enjoy a sunny day is always a great way to spend an afternoon together. Some of the top parks and outdoor areas nearby would be:
YMCA Park
Anthokomiki Parko
Botanic Garden of Stavroupoli
Pasha Gardens
There are some cool amusement parks like Magic Park or Dinosaur Park as well. Go check out the Orizontes Café on top of the Electra Palace Hotel to get great views of the city, or relax together at a Turkish Bath.
Some of the best beaches that aren't too far away would be:
Potamos
Perea
Agia Triada
You could take some quick day trips over to Halkidiki or Vergina as well. This country is just loaded with history, some great places to take it all in are:
The Archaeological Museum
The Museum of Byzantine Culture
Heptapyrgion Fortress
The White Tower
Ruins of Rentina
And if you want to see even more of that history then head over to Athens or Crete next.
Enjoy Dating Thessaloniki Girls
OK guys, we feel like we have covered this town as well as we can. If you have any special tips or want to correct any out of date information here please go ahead and do so in the comments.
Also don't forget about the single women on Adult Friend Finder who are always ready to hook up. That wraps up our best places to meet girls in Thessaloniki with our dating guide, enjoy your time here.