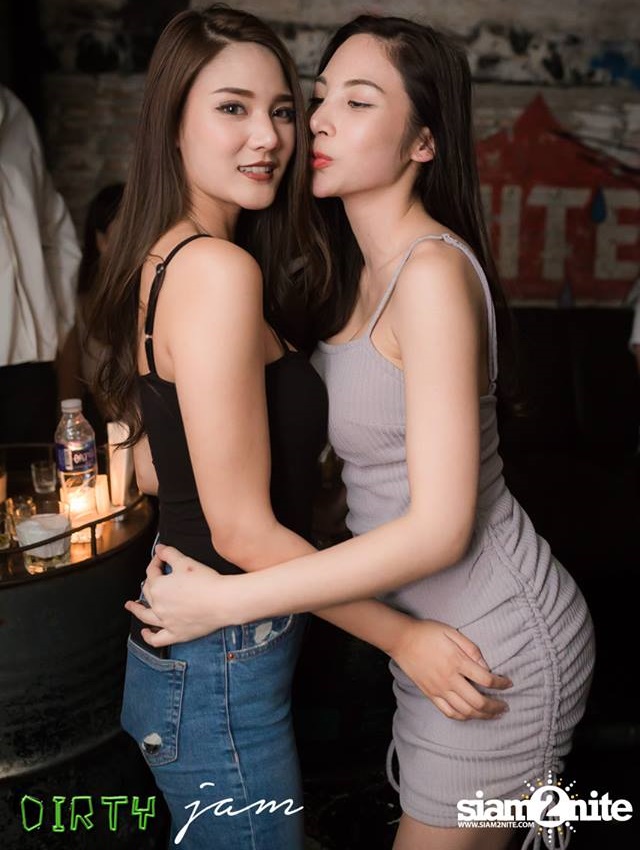 If you are looking for the best places to meet girls in Bangkok plus a dating guide then stick around, we have lots of good info coming for you. However before we get going we want to warn you that we aren't talking about Go Go's or ladies who offer sexy massage in this post.
OK, now that we just lost 90% of the guys who found this page we can speak directly to our intended audience. This guide was created to help guys pick up single women in your area, and not the type who you have to pay to get laid.
For foreign men it can be easy to meet single Bangkok girls, maybe not quite as easy as some other cities in Southeast Asia but still easy enough. We will start off by listing the top nightclubs and pick up bars in the nightlife, then mention how to meet women during the day, and of course talk about online dating.

Following that we will switch over to our dating guide, once you meet a girl here you will need to know where to take her. After some romantic restaurants, rooftop bars, and creative casual day date ideas are covered we will get to what might be the most important part of this guide.
That will be the tips for any tourists or new expats who are visiting for the first time. Trying to hook up or dating here are not the same as in other places, and if you are new to the scene then we highly recommend you stick around for that part.
Nightclubs & Pick Up Bars
Currently some of the top nightclubs and pick up bars to meet single girls in Bangkok are:
This city is up there for best bachelor nightlife in the world whether you include the Go Go's or not. For guys that don't mind paying for sex there are more options here than anywhere else on the planet, but even if you take them away you can find some world class nightclubs, great bars, and plenty of single Bangkok women who want to hook up.
There really are four main nightlife districts in this city where most of the partying goes down. The two best for picking up Thai girls in your area that aren't prostitutes would be Thonglor and RCA.
Khao San Road can also be good, plus there will be tons of women from other countries partying here on their vacation who probably want to get laid. The last singles nightlife area is on Sukhumvit Road from around Soi 4 to Soi 20.
That is another good area with a few clubs in Bangkok for picking up girls, but they are more likely to be prostitutes because they are close to the two main red light districts in the city. Our advice is that if you don't want to pay for sex don't go party with mostly hookers.
Don't worry, there will be a map coming up with these areas pinned to make things easier to figure out, and overall this city is set up great logistically speaking. For another great party town in Thailand try out Phuket.
Meet Bangkok Girls During The Day
Some guys just don't like the nightclub or bar scene and we can't blame them. It can be a lot of fun on the right night if you get laid, but other times you may wonder why you like going out at all.
Day game can be another solid way to pick up women near you, and the logistics for this city are great when it comes to day game. Why? Because most of the biggest malls are located along the BTS line meaning you can easily access them and hop from one to the other.
The top spot would have to be at the Siam BTS stop where you can find some of the biggest and nicest malls in the city like Central World, Siam Paragon, and others. If you plan to make meeting girls in Bangkok during the day a priority you should stay near here, or visit this area often.
Other good malls and shopping districts to meet some sexy ladies during the day with their BTS stop listed are:
Pantip Plaza and Platinum Fashion at Chidlom
Central Embassy at Ploenchitt
Terminal 21 at Asok
Emporium & EmQuartier at Phrom Phong
Seacon Square in On Nut
Chat With Girls Online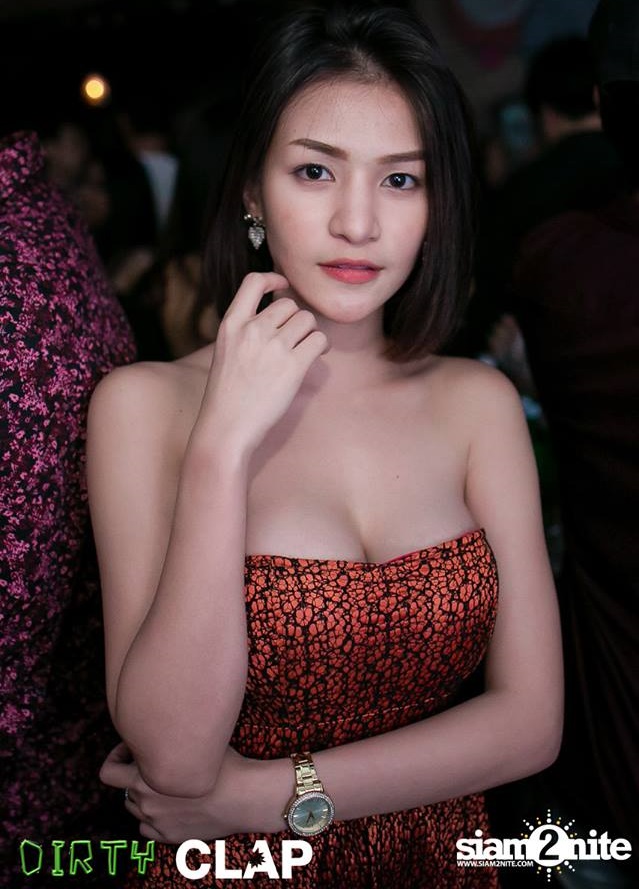 You can't write a dating guide in this day and age without including online dating. Bangkok girls are extremely active on sites like Thai Friendly and Thai Cupid, foreign men can clean up on both.
As far as which is better they both can work great, Thai Friendly probably has a few more hookers on it while Thai Cupid does a better job of clearing them out. It can be pretty hard to tell who is a prostitute or not in Thailand, only experience can help with that and even then you will never get it perfected.
The ease, speed, and efficiency that online dating bring to the table make it a great resource, and if you don't take advantage of it don't be surprised if you get laid a lot less often then you would otherwise.
Just remember to treat these girls with respect when you message them. So many guys hop on these sites and treat every girl in your area like a prostitute, if you are different from them and remain a gentleman your odds of hooking up will sky rocket.
Just think about that for a second. To get laid all you have to do is sign up for a dating site, be nice, and the rest will work itself out. Now you can see why so many foreign men enjoy living here.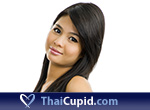 Bangkok Dating Guide
Just as there is a ton of great bachelor nightlife here there are also many great date spots. Be friendly to girls near you and you won't have any problems finding places to take them.
Some of the best romantic restaurants and cocktail bars for a date in Bangkok are:
You could also take a sunset cruise along the Chao Phraya, or head to one of the clubs from the pick up section and dance the night away. For day date ideas Lumphini Park is a classic.
There are so many cool things to see and do there, but after dark the ladies (and ladyboys) of the night come out so you may want to only bring a girl here when the sun is up.
Canal cruises are always a good idea for a day date, you could also take your girl to the Bangkok Art & Culture Center or the Bang Nam Pheug floating market. For a more rigorous activity you could visit the Bounce Thailand trampoline park located at the EmQuartier.
Some of the more famous historical sites in the city are:
Wat Arun
Wat Pho
Wat Phra Kaew
Wat Traimit
There are all sorts of cool things to see around those temples. If you are a nature lover then you will love Chiang Mai, or for a close beach try out Hua Hin.
Or right here in town take her to Safari World where you can see all kinds of animals and marine life.
Tips For Tourists & New Expats
Now you know plenty of places to meet single girls in Bangkok and where to take them on a date, lets cover the elephant in the room. When it comes to the dating culture in Thailand it is like many other foreign countries, there are lots of prostitutes around.
We hit on this earlier but the easiest way to avoid them is to stay away from the lower Sukhumvit area, which would be Sukhumvit Soi 4 to about Soi 30. If you aren't aware a Soi is a street, Sukhumvit is pretty much the main thoroughfare of this city and the Soi's all break off of it or other major streets.
Nana Plaza and Soi Cowboy are both located in that area, there are probably 100 Go Go's and beer bars where you can barfine girls plus hundreds of happy ending massage parlors. This brings tons of freelance prostitutes out to the streets and nightclubs for picking up in that bachelor nightlife area.
In places like RCA, Thonglor, and Khao San Road you will also find some hookers but not anywhere near as many. Khao San Road is a bit tricky since it is the main backpacker district, this means you get local Bangkok girls who want to hook up with foreign men, as well as girls who want to make money off foreign men.
RCA and Thonglor are more locals areas meaning less hookers in theory, but in this city you can never be sure. Now that we got that out of the way the good news is that this city is very easy to figure out once you are here, and the best thing you can do is stay on the BTS line.
It runs above Sukhumvit and this sky train system is one of the best we have ever seen. It intersects with the MRT underground subway making it very easy to get around town.
Get a hotel somewhere along Sukhumvit, if you want to pick up girls near you at nightclubs maybe stay in Thonglor (around Soi 55) and if you want to meet women in your area during the day stay near the Siam stop. The local currency is the Thai Baht and the exchange rate fluctuates but as of our latest update you get around 36 for every dollar.
You can find tons of money changers in the lower Sukhumvit area, even some BTS stops like Asok have them. Overall this can be a great city for a single guy, the food is great, the prices are cheap, and it is very easy to get around.
Plus tons of women in Bangkok are interested in dating or hooking up with foreign men, the only tricky part is figuring out if they like you, your wallet, or both. Download the Line app to chat and ask them for their Line ID, nobody uses phone numbers here.
Enjoy Dating Bangkok Girls
This city has been covered ad nauseam online, it is one of the top tourist destinations in the world so every travel blog out there writes as much about it as possible. Some of them are good, some not so much, but you can easily find all the info you need on the place.
We tried to give as honest of a breakdown as we could. A single guy can get laid often here, even for free, but Thai girls who aren't hookers aren't the easiest in the world. They are pretty dang easy to hook up with compared to most western countries, but Thai's aren't Filipinas.
If you don't want to end up visiting the Go Go's hop on Thai Cupid or Thai Friendly a week before your trip and get some dates with single local women lined up. Take them to a restaurant mentioned here, then out to party in RCA or Thonglor, and hopefully they will be down to hook up at the end of the night.
That wraps up our best places to meet girls in Bangkok and the dating guide, enjoy your time here.