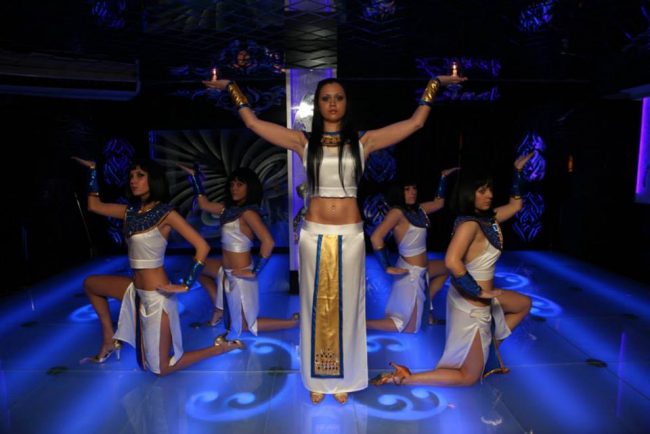 If you are looking for the best places to meet girls in Ankara with a dating guide then we have you covered. Give us a few minutes and you will know where to pick up single women in your area and some great spots for a date night to show them a good time.
Turkey is a great country to visit but if you are hoping for lively nightlife and lots of sexy girls to party with stick with Istanbul. This is a much quieter town with limited nightlife, but if you visit when the right group of tourists are here then it won't matter.
We will start off with the best nightclubs and pick up bars to meet single girls in Ankara. Our first section is always about the main party districts in a city, we figure most guys reading this are hoping to hook up and things usually go better in that regard in nightlife.

Then we will cover the places to meet women near you during the day and also talk about how to use online dating effectively here. Once you know where to meet the ladies you will need to know where to take them and that is where our dating guide will have to take over.
Romantic restaurants and cocktail bars for a local date night will come first, then fun casual things to do during the day will get a mention. After reading all of that you should have the info and confidence you need to show your partner a good time or find a new girl to hook up with.
Nightclubs & Pick Up Bars
For some specific nightclubs and singles bars to pick up girls in Ankara try:
As we mentioned at the start this city really isn't great for partying, but it isn't terrible either. Most would lump Turkey into the group of countries in the middle east and you will find far more nightlife for singles here than most cities in that region.
Many bars and clubs do shut down pretty early though, you may want to head out earlier than you might have planned otherwise. Finding places that keep the lights on after midnight isn't always easy.
The main singles nightlife and bar district in Ankara to meet girls can be found on Tunali Hilmi Street. This is the best place to party around town and if your main goal is to get laid on your trip try to book your hotel here.
The Kizilay District should also have some local women looking to hook up and would be a solid option. Don't be surprised if some nightclubs here have women employed by the bar there hoping for you to buy them drinks.
If you walk into any bar or club and there are far too many sexy girls around with fewer men than there should be then be careful. If a girl in your area asks you to buy her a drink make sure you confirm the price before you say yes, and generally these bars aren't good places to try and get laid.
For another city to try and pick up Turkish women try Bursa.
Meet Ankara Girls During The Day
Remember that this is still a very conservative country at heart and most Turkish women are not going to speak much if any English. Day game is all about having a conversation, if you can't communicate it won't go anywhere.
Add in that most single girls in Ankara are not looking for quick hook ups and it might make hitting on them during the day foolhardy. Why is nightlife any better? Because if they are at a bar after dark they are already showing they aren't as conservative as the average woman. Plus they could be drunk and start to feel the need to get laid even if it wasn't planned.
We aren't saying you can't politely go say hello if you see a beautiful girls near you during the day, but do it respectfully and don't press the issue. The best places to try and meet girls in Ankara during the day would be around malls and shopping districts like:
ANKAmall
Nata Vega Outlet
Optimum Outlet Shopping Center
CEPA Shopping Center
Kentpark Shopping Center
Acity Premium Outlet
Or hang out in the touristy areas and hit on women from other countries. They will be on a trip and much more likely to want to have some quick fun.
Chat With Girls Online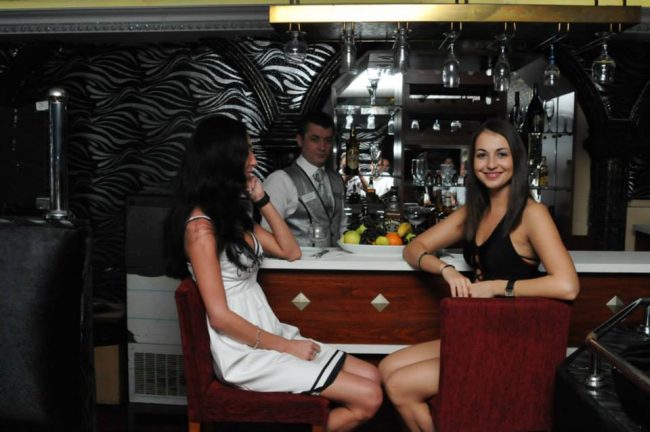 Our last way to try to meet local single women is to use online dating sites. While we were just talking about how most Turkish ladies are going to be very conservative it is important to note that we said most, not all.
One way to find the more open minded ones would be by going out in the nightlife, if girls in your area go to tourist or expat bars with foreign men it is probably for a reason. Another way would be to look on Adult Friend Finder.
This adult dating network is not meant for people who are looking for their soul mate. Instead it is the site to use if all you are looking to do is hook up and get laid.
It may be a one night stand, it may lead to a longer friends with benefits relationship, but it isn't about love it is about lust. If you want to meet girls in Ankara online who are looking to hook up quick Adult Friend Finder is the site for you.
The men who want to find a long term partner should check out Muslima instead.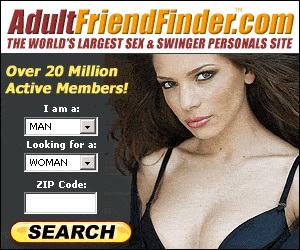 Ankara Dating Guide
After reading about where to find single girls near you our Ankara dating guide will help you try to close the deal. Any time you can get one to go out with you that is great, however it isn't time to get cocky.
Now you will need to show her a good time and get her comfortable with you. Go have a nice conversation on your date night at romantic restaurants and cocktail bars like:
You can also check to see who will be at IF Performance Hall on your Ankara date night. If a good band or act will be there then get some tickets and enjoy the show.
Day Date Ideas
We have a few options for day dates, the first would be to head to parks on a sunny afternoon like:
50th Year Park
Gençlik Parkı
Güven Park
Botanical Park
Seğmenler Park
You could go play some billiards at Pool Pub GOP and grab some drinks to lighten the mood. Or for something more grown up visit museums and landmarks like:
Altınköy Açık Hava Müzesi
Anıtkabir
Museum of Anatolian Civilizations
Kocatepe Mosque
Ankara Castle
Tips For Tourists & Expats
Now we have some quick travel tips and advice on the Ankara dating culture to cover. You get around 19 Turkish Lira for every US dollar at the time we update this, that link will have the current exchange rate.
You can check out a map of the subway system here. Book your hotel on Agoda near Tunali Himli Street or in the Kizilay District if you plan to do a lot of partying.
They will both be great areas for your trip, we did our best with listing addresses here but when it comes to foreign countries that isn't always easy. As far as the dating culture in Turkey goes we mentioned it before but most local women are extremely conservative.
They aren't going to be out in the nightlife, drinking, or looking to hook up. Your best chance of hooking up on your trip will either be to focus on women from around the world who visit or to look for more westernized local girls.
How can you tell if a Turkish woman is more westernized? If she wears revealing clothing, has tattoos, has many piercings, smokes, drinks, or is out at a bar late in the evening.
Any of those will raise the chances of her being more sexually liberal. The more clues that she gives the more likely the chances become.
Of course the conservative women would make for a great wife or long term girlfriend, but if you are just traveling through town for a weekend there really is no reason to even bother. With all of that said you might find some women from Istanbul or Antalya who visit that are normally conservative but may want to get laid on their trip.
Enjoy Dating Ankara Girls
We have to admit that while we know some about this city we are not experts on the area and always want to learn more. If you have any good tips on local date night spots or singles nightlife please leave them in the comments below.
And also do the same if any of the info we posted here becomes dated. Remember to contact the single women near you on Adult Friend Finder as you travel through Turkey, there might just be more ladies to hook up with on that site than you are expecting.
That wraps up our best places to meet girls in Ankara with our dating guide, enjoy your time here.