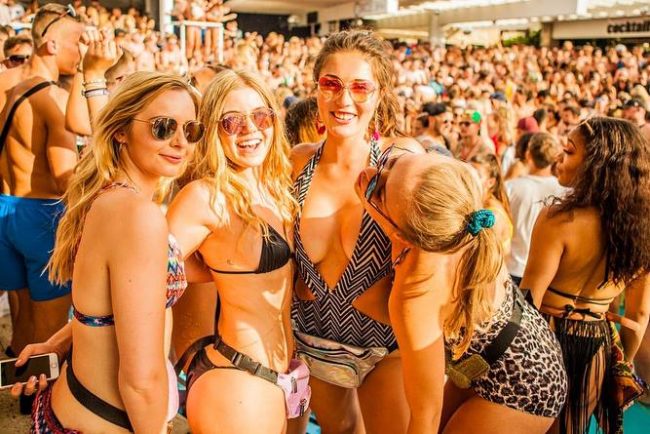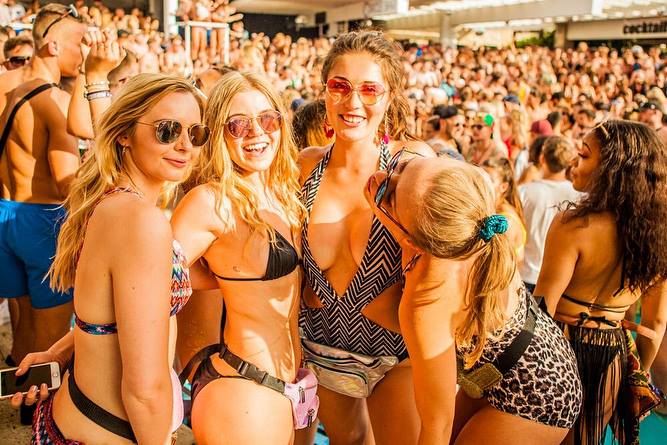 If you are looking for the best places to meet girls in Zrce Beach with a dating guide then we have you covered. In no time we will inform you about where to pick up single women around Novaljia plus mention the best things to do on your date nights.

The best plan for someone who is looking for singles nightlife on Pag Island would be to try and hook up with girls at Zrce Beach during the summer. We will also talk about how to meet single women in your area during the day and even mention an online dating option.
Local date night ideas and things to do at any time will also be discussed, but the beach is the main draw here as this is one of the best party islands you will find anywhere in Europe.
Nightclubs & Pick Up Bars
We figure many of you just care about the nightlife so here is a list of singles bars and nightclubs to pick up Zrce Beach girls:
If you are coming here for a festival or just to enjoy the singles nightlife it is mostly found at the beach. However you can't really stay right near the clubs, you will want to get a hotel room over in Novaljia town.
One of the best things you can do is get a room right next to one of the bus stops as they are a cheap, fast, and easy way to get around Pag Island. The prime real estate for guys who are hoping to hook up with Zrce Beach girls would be as close to Cocomo's as possible.
It is the most popular bar in Novaljia, plus there is a bus stop right in front of it as well. Many of the sexy girls going to the beach will either be going to that bus stop or to party at Cocomo's for a bit before they head over, so this can be a great place to meet them.
If you have a room nearby it will really improve your chances of getting laid. You might pull a girl from the bus stop, or hook up with some of the women near you who are partying at Cocomo's for a one night stand right then.
We realize for someone who has never been here before this could sound a bit confusing on paper, but it is super easy to figure out when you get here. Book a hotel near Cocomo's, take the short bus ride to party with many single ladies on Zrce Beach.
Easy game, cities like this one, Mykonos and Split have great logistics for hooking up. They only get hard to handle when the ratios of men to women get way out of whack which sadly happens often throughout the summer.
Meet Zrce Beach Girls During The Day
If you are coming here to party in the summer then day game will not be hard at all. Hang out at Cocomo's and if nothing is going on there take the bus to the bars and clubs at the beach.
This is pretty much like a spring break destination all summer long so you will find sexy women in your area in skimpy bikinis getting wasted well before the sun goes down. This is also becoming a very popular spot for festivals, and currently some of the best festivals to party with girls at Zrce Beach would be:
Those all generally take place during the summer and we tried to order them from which ones kick off the summer and which round it out. You can find a full events list here.
Chat With Girls Online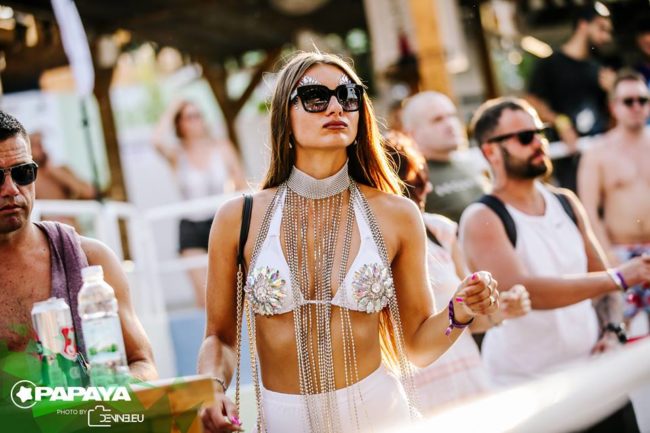 So far this dating guide sounds pretty good right? All summer long thousands of girls visit Zrce Beach to party and leave their inhibitions back at home where they belong.
All you gotta do is fly to Pag Island, get a hotel room near Cocomo's in Novaljia, and take a short bus ride whenever you are ready to enter into the madness. It almost sounds too easy, but now we need to bring you back to down to earth a bit.
Let us ask you something, who is more likely to travel to get laid between single men and single women? Clearly the answer is men, and that is the reason why this may not be as easy of a place to hook up as you are expecting.
Sure there are going to be tons of drunk girls near you looking to have a good time, but there are going to be even more hungry dudes around and the ratios can get pretty gross. You might get lucky and visit on the right weekend, or you might not and there really is no way to know until you get there.
So if things are pretty bad what options do you have? You can go out and approach with a reckless abandon for one, and that is probably the best thing you can do.
Another thing you can try is using Adult Friend Finder. Now the population on Pag Island isn't huge so we certainly aren't going to claim that you are going to find tons of users from here using it.
But what you can do is contact single girls in your home town before you visit and see if they want to go with you, or try to find some ladies around Croatia who might want to come stay with you on the beach for the weekend. If you aren't aware Adult Friend Finder isn't your typical dating site, it is more like a speed hooking up site and the local women who use it are only there to get laid, not start a family.
They sound like the perfect type to bring along for a weekend of debauchery to us, and maybe they also do to you. Plus you can use it to meet girls in your area back home to enjoy that wild party atmosphere throughout the year.
It might not be a perfect option for this small touristy beach town, but it is a very valuable resource for any guys living in Europe or the US.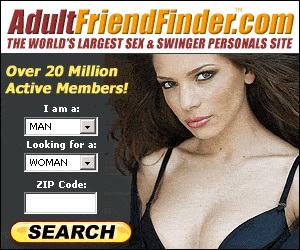 Zrce Beach Dating Guide
OK guys now that you are caught up on the nightlife and best ways to meet singles near you it is time to pivot to our Zrce Beach dating guide. Some guys may just be trying to pull one night stands, but if you can spend more time with a girl and get her to go out on a date night with you then you may be in for something even more special.
Any of these romantic restaurants or cocktail bars could do the trick:
Any time you are in a beach town it won't be hard to find some romantic spots. Plus you can always go party in the wild Zrce Beach nightlife on your date night, or just take a walk along the water.
Day Date Ideas
For a day date here you have some options, like once again partying at Zrce Beach. You could also do all sorts of other activities like:
Jet Skiing
Scuba Diving
Snorkeling
Boat Cruises
Deep Sea Fishing
Or pretty much any sort of water activities you can think of. You could rent 4 wheelers and explore the island, or just chill out at more relaxing beaches like Caska or Straska and then visit a Fish Spa.
If you are out partying all day and night some of the more laid back activities may be better. Many will enjoy it here but may also want to see the real Croatia next time, there are plenty of hot girls in Zagreb to try and hook up with and it won't be anywhere near as big of a sausage fest.
Enjoy Dating Zrce Beach Girls
Alright guys, that is all the info we have. If you want to share any of your own tips or let us know that a place we mentioned has closed down please let us know in the comments.
Don't forget that you can meet single women on Adult Friend Finder and enjoy this summer party atmosphere in your home town all throughout the year. That wraps up our best places to meet girls in Zrce Beach with our dating guide, enjoy your time here.