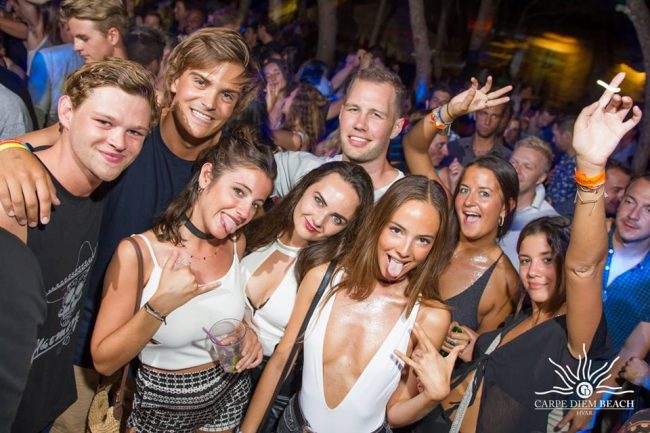 If you are looking for the best places to meet girls on Hvar Island with a dating guide then welcome. This is a great spot to pick up single women in your area and any time you are on an island by the beach finding things to do on a date night won't be hard.

The first section will be for the guys who hope to hook up with Hvar Town girls in the great nightlife you can find here. Then we will move on to meeting single women around the island during the day or how you can use online dating sites to your advantage. Local date night ideas and things to do together when the sun is up will also be discussed.
We also wrote a Zagreb travel guide for men if you will be stopping off there on your way, but we want to get you out of here quick so we better get started.
Nightclubs & Pick Up Bars
Let us begin with a list of singles bars and nightclubs to pick up Hvar Island girls:
If you are coming here to party the main area for singles nightlife is Hvar Town. This is where you are going to find many of the best places to try and hook up with girls like Veneranda and Carpe Diem.
Pretty much all of the best nightlife on the island is isolated around this area so if you are coming here to party and get laid get a hotel as close by as you can afford. This is your typical summer island destination, from June to August it will be really crowded and there will be plenty of single ladies in your area searching for a one night stand.
During the rest of the year there won't be nearly as many people around but that could possibly work to your advantage. When it is peak season you might even have more luck hanging around outside of the main singles bars and nightclubs where you have more room to maneuver, similar when trying to pick up girls in Zrce Beach or Thessaloniki.
Meet Hvar Island Girls During The Day
Day game here won't be too terribly difficult to figure out. When trying to meet single girls on Hvar Island think like they do.
Why did they come to an island beach town during the summer? To spend time at the beach of course, so spend your time around the best beaches near Hvar Town.
If you wanted to step away from the party but visit other popular beaches try Stari Grad, Jelsa, or Vrboska. The Square of St Stephen is like the central square of the city and single women will be passing through all day and night.
During peak season you can pretty much go anywhere and find girls near you to hit on and try to hook up with be it day or night.
Chat With Girls Online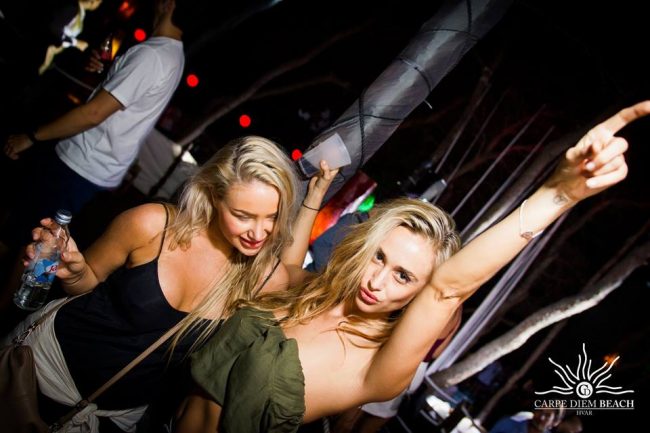 A lot of guys aren't having as much success as they hope for when it comes to dating in the social media age. When they go out to a club they feel like all the girls they see are at their own table taking selfies and blowing off any guy who comes up to them.
If they walk around during the day and do see a sexy girl she probably has earbuds in and totally avoids making eye contact. Most guys like to get a look of interest before they approach and those are becoming rarer by the day.
We all just need to adjust to the modern times, and that means you have to find a way onto a girls phone. How can you do that? By using online dating sites for a direct line to it.
We assume most guys who are reading a post about meeting girls on Hvar Island want to hook up, not find a wife. Many of you might be reading this from your hometown somewhere in Europe while thinking that if you travel here you will be visiting a very easy place to get laid.
Sure, there are going to be lots of drunk party girls in Hvar Town hooking up with strange guys, but there will also be a lot of competition around. Since we aren't really focusing on dating here lets instead talk about Adult Friend Finder.
This site is all about getting laid, it is not where you meet a girl to take home to mom. It is where you meet a girl in your area who you take home to bed.
This hook up site is popular all over Europe so there are probably more girls in your home town using it to get laid than you expect. It is also popular in Croatia, so if you want to hook up with girls on Hvar Island Adult Friend Finder will also be very useful.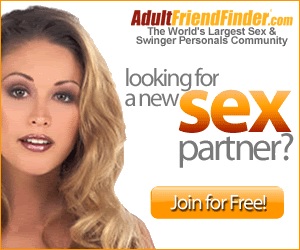 Hvar Island Dating Guide
When you are here it will be pretty easy to figure out the best spots to meet single girls near you so let's switch it up to our Hvar Island dating guide. A lot of times people just hook up with no date night here, but some will still want to keep it classy.
Any of these romantic restaurants or cocktail bars could do the trick:
Day Date Ideas
Once again don't overthink this one. We mentioned before that girls come to Hvar Island to spend time at the beach, here are some less crowded beaches around the island that would be perfect for a local day date:
Dubovica
Sveta Nedelja
Milna
Malo Zarace
Pokonji Dol
There are many great wine tours here which would make for a great way to spend the afternoon together. Other cool things to check out are Malo Grablje and the Napoleon Fortress.
Plus you could take a quick trip to other islands like Pakleni and Split or swing by Budva in Montenegro.
Enjoy Dating Hvar Island Girls
This is like many other tourist driven beach towns you will find around the world. During the summer months the crowds will come out which means lots of European girls looking to hook up but also lots of single men trying to fill that void.
Outside of peak season would probably be a better time for couples to take a weekend getaway here. Remember that many single women here and around Europe are always using Adult Friend Finder to get laid, maybe you can skip the flight and just meet a wild one near you right now.
That wraps up our best places to meet girls on Hvar Island with our dating guide, enjoy your time here.