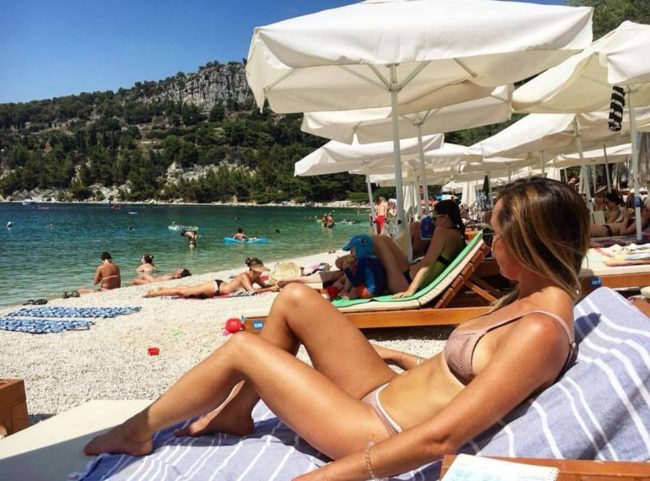 If you are looking for the best places to meet girls in Split with a dating guide you are about to get all the answers you came for. Just give us a few minutes and we will break down all there is to know about where to pick up single women in your area and also where to take them on a date night.
We always like to kick things off with the nightlife before we move on to meeting single Split girls during the day or how you can use online dating sites to speed everything up. Many local date night ideas and numerous things to do during the day will also be discussed.

Like most of the towns and beaches in Croatia we have written about in the past this one is pretty easy to figure out. The beach, Riva Promenade, and Old Town areas are where the majority of the action will be just as it has for hundreds of years.
Nightclubs & Pick Up Bars
Let's start with a list of the best  singles bars and nightclubs to pick up Split girls:
The main area for singles nightlife kind of varies depending on the season. In the summer everyone wants to spend their time near Bačvice Beach and along the Riva Promenade.
The Old Town area is nearby and it is always a good area to find numerous things to do. Throughout the year guys who are hoping to hook up with Split girls would be advised to book a hotel room in that area.
As the weather gets colder some of the better places to party and search for a one night stand move a little further to the north where some of the bigger clubs can be found. In the summer you definitely will want to stay near the Riva Promenade, in the winter it is kind of a toss-up between the two areas.
Since so many of the best spots for a date night are in Old Town and along the Riva Promenade you might find it is always a bit more likely that you will get laid if you have a room near there. However if you are visiting in the dead of winter and only want to hook up with girls from nightclubs for a one night stand further north might better suit your style.
We are including a bar, club, and date spot map later which can help you visualize this all in greater detail. If you are here during the summer you may want to take the ferry over to party with all the sexy ladies on Hvar Island.
And you may want to plan your trip here for early/mid July when the Ultra festival is taking place.
Meet Split Girls During The Day
Once again Bačvice Beach and the Riva Promenade are probably going to be the main area for day game, at least during the summer. The Zvončac and Kaštelet areas of the beach have a younger partying crowd as Bačvice can get very crowded with families.
You should try and go party with single women in Split at beach bars like:
Those should also work as good places for nightlife. As the weather gets colder you should try to pick up girls at malls and shopping districts like:
Mall of Split
City Center one Split
Prima 3
Joker Mall
Konzum
Chat With Girls Online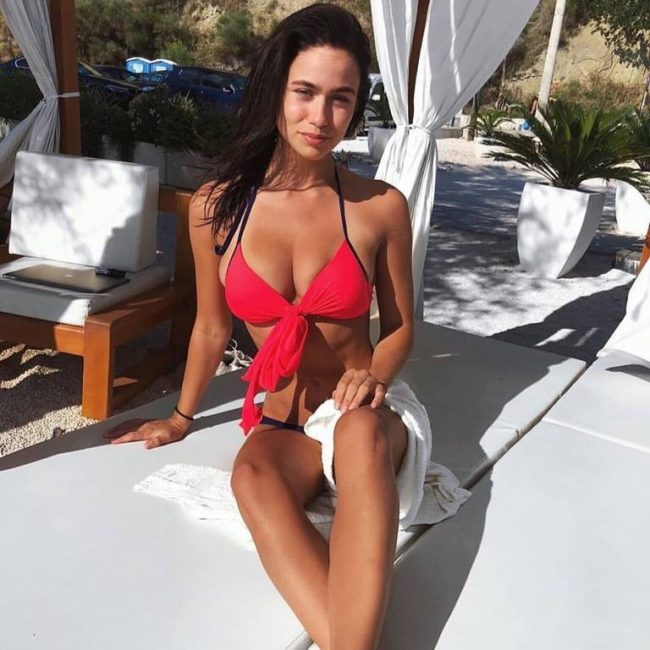 Alright guys we have a quick question to ask you. Have you noticed it is harder to meet new people these days? We don't even just mean sexy girls near you, we mean meet anyone or work your way into new social circles.
It feels like in this cell phone addicted era that we live in everyone is more interested in finding out how many likes their latest selfie got than actually enjoying the moment. Unfortunately nobody feels this more than single men, we are always on the lookout for attractive women to approach but where are they?
Sure, if you have the balls to walk up to them on a crowded street so you can ask them to pull their earbuds out you can make an attempt, but how much fun is that? Even at a singles bar or club it seems like the sexy Split girls you see inside are either in VIP or off in their own world at their own table.
They just stand around shooting Instagram stories and pretending that no one else is in the bar except for the group they came with. Look, we are all feeling this now but it doesn't mean you can just throw in the towel.
There is at least a little bit of good news, women are actually far more sexually active than they have ever been before. That means you just need to crack the tough outer shell if you want to enjoy the fruits of your labor.
One of our favorite ways to do this is by using Adult Friend Finder, if you are like us and not looking to get married any time soon then this is the site for you. Why? Because it is like the modern speed dating in Croatia, Split girls are only going to sign up to a site like Adult Friend Finder when they want and need to get laid.
It isn't about starting a family and getting hitched. It is all about hooking up with women in your area without needing to play games, lie, or lead anyone on. If that is something that interests you then take a look and see for yourself.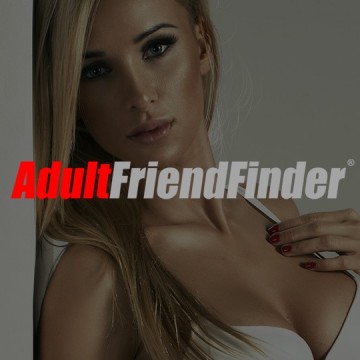 Split Dating Guide
Now that we have broken down all of the best ways to meet singles near you it is time for us to change this over to our Split dating guide. Getting a girl to go out with you is a great start, but now you have to entertain her on your date night.
Begin the night at one of these romantic restaurants and cocktail bars:
A romantic walk along the Riva Promenade is never a bad idea, or you could see a comedy act at Stand Up Split or have a more mature date night at the Croatian National Theatre.
Day Date Ideas
If you have been paying attention you can pretty easily guess where to go on a date during the day in this city during the summer. Not only will Bačvice Beach be good, but so will others like:
Kasuni Beach
Znjan City Beach
Bene Beach
In fact those are probably better for a date as they will be a lot calmer and you will have a better chance of finding a secluded place to chill. If you are a nature lover head to these parks and beautiful outdoor areas:
Marjan Park
Blidinje Nature Park
National Park Plitvice Lakes
Nature Park Lastovo Islands
Krka National Park
Cetina Canyon
Be sure to check out the Waterfall at Krka and the great view of the city at Marjan Hill. For some quick side trips head to nearby Omis to see the Starigrad Fortress or visit the Roman Ruins in Solin.
For even more culture on your date during the day there are numerous museums and landmarks around like:
Archaeological Museum
Gallery of Fine Arts
City Museum of Split
Diocletian's Palace
Galerija Mestrovic
Croatian Maritime Museum
Ethnographic Museum
Froggyland
If you will also be visiting the capital be sure to read our Zagreb dating guide.
Enjoy Dating Split Girls
OK guys, we feel like we have covered this town as well as we can. If you have any special tips you can share or want to correct any out of date information here please go ahead and do so in the comments. One thing we didn't mention is that the currency is the Croatian kuna which trades at roughly 7 for every dollar as of our latest update.
Be sure to chat with all the single women on Adult Friend Finder in this country that are always ready to hook up. That wraps up our best places to meet girls in Split with our dating guide, enjoy your time here.