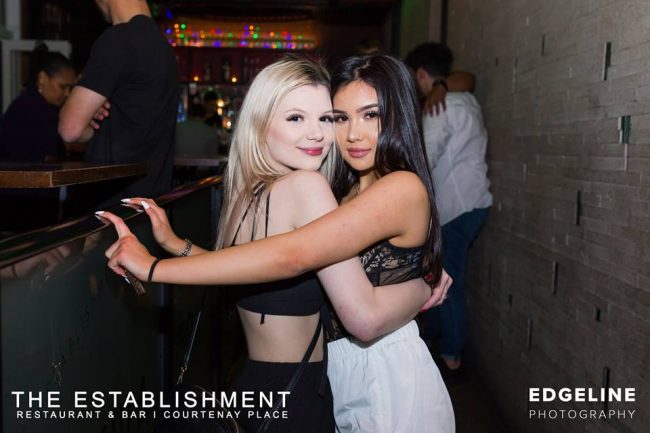 If you are looking for the best places to meet girls in Wellington, New Zealand with a dating guide then this is the post for you. From picking up single women in your area to showing them a good time on your date night we have all the tips you need.

Like always we are going to start off with the best nightlife to meet single girls in Wellington. After the clubs and bars to hook up are out of the way we will talk about picking up women during the day and online dating.
From there we have a local date night guide and will cover fun things to do during the day. We know that dating isn't always easy, but we have plenty of info here that can definitely improve your chances.
Nightclubs & Pick Up Bars
We know that many people don't have 5 minutes to spare to read a full blog post anymore so here is a list of the top nightclubs and singles bars to pick up Wellington girls:
Now that you know some specific venues lets talk more about the best nightlife area to hook up with Wellington girls. There actually are two, and they are very close to each other in the Te Aro District.
The first is Courtenay Place, this is where you can find many of the top nightclubs we listed above. It is also filled with singles bars and is the main place to try and hook up in the city.
Just a short walk away you can find Cuba Street. This would be considered more of the hipster area, it is also loaded with bars and lots of things to do throughout the day or night including places to search for a one night stand.
If you are just traveling through town and hope to get laid with cute girls on your trip then stay in Te Aro, and as close to the Courtney Place nightlife district or Cuba Street as possible. Be sure to bring an ID when you go out to party, even if you don't look under age they are known to be very strict at the door here.
There are also plenty of places to pick up girls in Auckland, and it would also make for a nice romantic weekend with your special someone.
Meet Wellington Girls During The Day
When it comes to trying to meet Wellington girls during the day there are some different strategies to take. One would be to just hang out on Cuba Street in cafes or roaming around.
In the summer you could visit Lyall Bay or Oriental Bay and hope some girls are out trying to get some sun. When the weather is colder then try to pick up single women in your area at malls or shopping districts like:
Johnsonville Shopping Centre
Queensgate Shopping Centre
Wellington Underground Market
Harbour City Shopping Centre
Coastlands Shoppingtown
Old Bank Arcade
Chat With Girls Online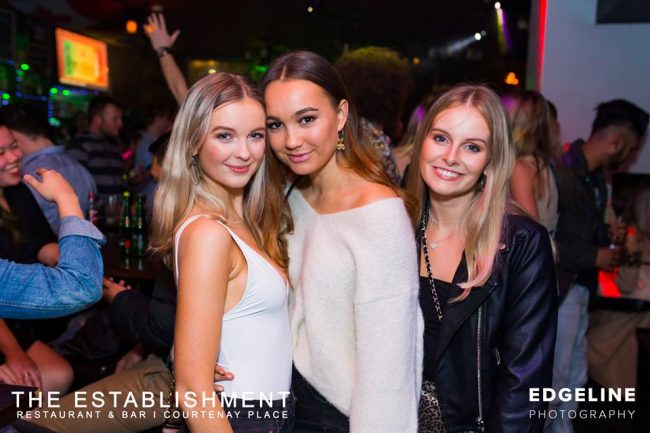 If you go to various websites or forums online you will see many guys complaining about how much harder it is to meet single women these days. We all are feeling it, technology is making the world a much more anti-social place in many ways.
If you count posting a flattering photo of yourself on social media and reading the comments as socializing then you might disagree. As far as new people mingling with each other face to face there certainly has been a change in recent years.
Don't worry though, we all just need to adapt to the times and that means find new ways to meet single girls in Wellington. Online dating sites can help you get on to a girls devices where all of her attention is.
There are so many dating sites out there to find a girlfriend or wife, and any of them can work as well as the next. Instead of listing all of them we want to tell you about a site that is more about hooking up then starting a serious relationship.
Adult Friend Finder is quite popular in New Zealand. This city doesn't have a huge population so the number of girls in Wellington using it to get laid can vary from month to month, but there will always be some options.
And when women sign up for Adult Friend Finder they aren't going to make you wait three dates to hold hands, they are ready to get laid now.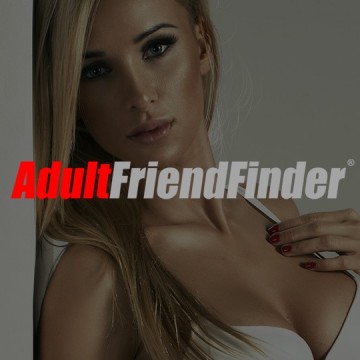 Wellington Dating Guide
Now that you are fully caught up on the best places and ways to meet girls near you our Wellington dating guide needs to fill you in on the rest. If you want to see her again or hook up on that first night you probably are going to need to show her a really good time on your first meet.
Try taking her to one of these romantic restaurants or cocktail bars on your date night:
You will notice some of the above are in Courtenay Place and on Cuba Street. There is often lots of crossover between a good bar for a date night and also as a good place to meet single ladies in the nightlife. Take her to a show at the Opera House if you need to bring out the big guns.
Day Date Ideas
New Zealand is known for its great natural beauty, that is why so many Hollywood movies have been shot here over the years. You could visit the Weta Cave and hike up Mount Victoria like they did in the Lord of the Rings.
If the weather is nice go swim, get some sun, or have a picnic at Oriental Bay or Lyall Bay. You can also check out these parks or other spots that are great for nature lovers:
Shorland Park
Frank Kitt's Park
Wellington Botanic Garden
Otari-Wilton's Bush
Zealandia
In January the botanical gardens has live music at night, and Zealandia has a wide variety of birds to check out. The New Zealand Festival held every year in February and March would also be great for a date.
Then there are some cool museums and other interesting things to do one a date during the day like:
Wellington Museum
Museum of New Zealand Te Papa Tongarewa
Space Place at Carter Observatory
Cable Car Museum
If you find the right girl and want to take her away for the weekend Australia seems like a good place to visit, or for something a little easier head over to Christchurch.
Enjoy Dating Wellington Girls
We tried to cover the dating scene and nightlife here as well as we could. It isn't all that hard to figure out, get a hotel near Courtenay Place and Cuba Street if you plan to do a lot of partying and hope to hook up.
This is a great country for nature lovers, go out to explore and see what cool places you can find on your own. Don't forget about the single women on Adult Friend Finder who can be very welcoming and are always ready to get laid.
That wraps up our best places to meet girls in Wellington with a dating guide, enjoy your time here.