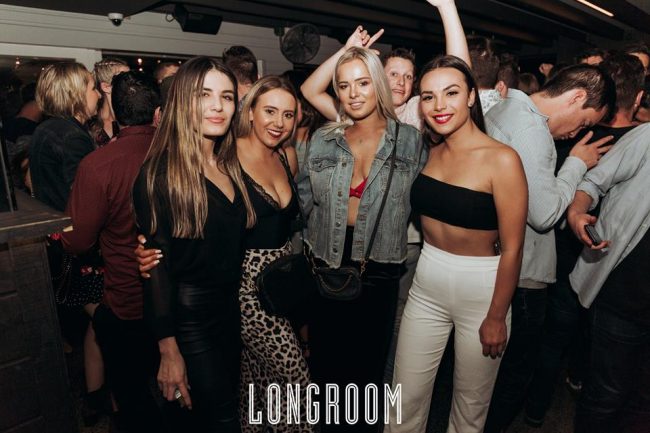 If you are looking for the best places to meet girls in Auckland with a dating guide then we have you covered. This is the largest city in New Zealand by a wide margin, you will find plenty of single women around and some great spots for a date night.

Like always we will begin our local dating guide with the best nightlife in your area. The first section is all about pick up bars and nightclubs to meet single girls in Auckland.
Day game, online dating, date night ideas and casual things to do will follow it up. It won't be long until you are fully prepared to have a great time here no matter if you are bringing the wife or are single and looking to hook up with new women.
Nightclubs & Pick Up Bars
People have no patience these days, many just want to know where to go so here is a list of the best singles bars and nightclubs to pick up Auckland girls:
If you stuck around then you probably want to know more than 'go here' and we have more to share, don't worry. We think that choosing to stay near the right area for singles nightlife in a city is more important than knowing which bar to go to.
Being close to where you meet a girl will really increase your chances of her going back to your place to hook up. Same with having a hotel near your date night spots, women play a mental tug of war on whether they should go through with it or not.
Make it easy for them to say yes, if they have to travel across the city to get to your place just to get laid then you are making it easy for them to say no. There are a few main areas for singles nightlife in Auckland to meet girls, the Viaduct probably being the best local bar district for you to make your home base.
Not only are some of the best singles bars and clubs in the city there, but you will be surrounded by great date spots. Britomart is a nearby nightlife district that would also be good, and then the Ponsonby bar street is another fun place to party and maybe find a one night stand.
Stay as close to any of those areas as you can and you will be in prime position to hook up with local girls. One more important thing to note, at last we heard most bars and clubs won't allow anyone to enter after 1am so the nightlife here ends early like in Christchurch.
You may need to do your partying a little earlier here than in other places you might read about here at WorldDatingGuides.
Meet Auckland Girls During The Day
Some guys like to party with ladies of the night, others may prefer to go out and meet girls near you during the day. Either can work, though day game is usually a long and tedious process.
If you have the patience to walk around for hours to try and talk to a few girls then more power to you. If you do want to try to meet single women in Auckland during the day visit malls or shopping districts like:
Sylvia Park Shopping Centre
Westfield St Lukes
LynnMall
Botany Town Centre
Westfield Albany
Westfield Manukau City
The Viaduct and Britomart should have some heavy foot traffic on the streets, in shops, and at cafes as well. During the summer you could go hit on sexy ladies in bikinis at Piha Beach.
Chat With Girls Online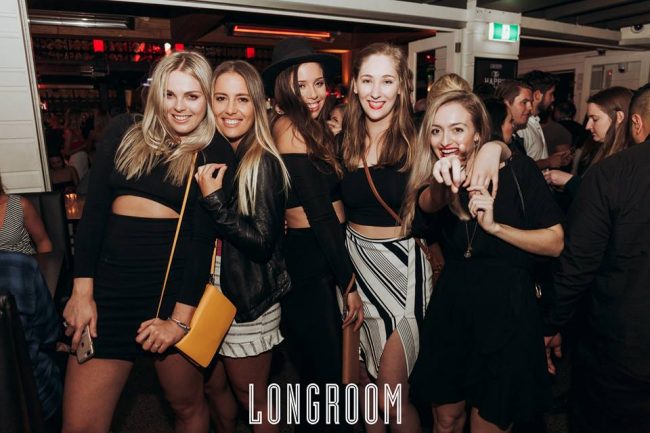 We don't want to go all 'back in my day' on you but does anyone else feel like it has become harder to meet new people these days? Single girls in particular?
When you go out on the street it feels like every pretty face you see is doing her best to make no eye contact with anyone and has headphones on. At a nightclub you just see groups of friends standing around a table, no one is socializing with anyone but the people they came with.
Wasn't the goal of a singles bar or club to meet new people and potentially hook up? Or are we silly for thinking that? If you want to meet single girls in Auckland in the modern world then online dating is going to be the best way to do it.
The speed in dating that the internet brings will definitely work in your favor here. There are plenty of sites out there for guys who want to find their future wife, but most of us aren't ready to settle down right now.
If that sounds like you then consider Adult Friend Finder. This is a hook up site where people can sign up for casual relationships without entering into any sort of serious commitment.
No pressure to buy a ring, move in together, or have any kids just yet. Maybe it will work out that way in the long run, but when women in your area of New Zealand sign up for Adult Friend Finder they are just looking to get laid. If only there was a guy who was ready to provide that for them.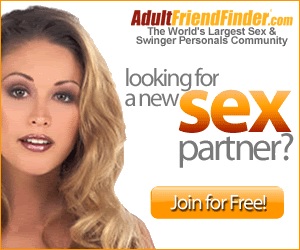 Auckland Dating Guide
After reading all of the above you should feel confident in your abilities to find places to meet single girls near you. Now our Auckland dating guide is going to help fill in the blanks.
When you get a girl to go out with you take her to one of these romantic restaurants or cocktail bars on your date night:
We said it before but many of these are located in those Viaduct or Britomart nightlife areas which makes things very convenient. You could also go check out the Classic Comedy Club or see a performance at the Q Theatre which are both very close to each other on Queen Street.
Day Date Ideas
New Zealand is known for its great natural beauty, take advantage of it. That could mean going on a day date to:
Auckland Domain
Cornwall Park
Myers Park
Long Bay Regional Park
Mount Eden
Waitakere Regional Park
It could be going to get some sun at Piha Beach, or taking a whale and dolphin safari. Go island hopping to:
Rotoroa Island
Rangitota Island
Waiheke Island
There are so many cool outdoor activities to do here, the list is limitless. A couple of cool museums to add some class to your date during the day would be:
Auckland Art Gallery Toi o Tāmaki
Auckland War Memorial Museum
New Zealand Maritime Museum
Devonport Museum
If you plan on visiting the capital of New Zealand then our post on dating and nightlife in Wellington could help you enjoy your trip. When you really want to sweep your girl off her feet try taking her to Fiji.
Enjoy Dating Auckland Girls
We always like to end our posts by talking about having the confidence to contact a lot of girls in your area. Whether you prefer pick up bars, nightclubs, day game, or meeting single women near you online on Adult Friend Finder hooking up is all about how much effort you put in.
You can read all of the PUA advice available but if you don't get out and mingle with the crowd you won't ever get laid. Now you know about the best places to meet girls in Auckland and read a dating guide, enjoy your time here.