If you are looking for the best places to meet girls in Athens, Georgia with a dating guide then we have you fully covered. It won't take us long to fill you in on where you can pick up single women in your area and also some of the best ideas for a date night.

The downtown nightlife will be our starting point before moving on to where you can meet single Athens girls during the day plus how to use online dating to your advantage. More local date night ideas and interesting things you can do during the day will be covered after that.
Whether you want to show the wife a good time, find a girlfriend, or just hook up with some UGA girls this post will have plenty of info for you.
Nightclubs & Pick Up Bars
Let's start off with a list of some of the best singles bars and nightclubs to pick up Athens girls:
The main place for singles nightlife in your area is going to be downtown, mainly North of Broad Street between Thomas and Pulaski. This is where you will find many of the best singles bars in the city to search for a one night stand.
It is also very close to the University of Georgia campus so when those college girls in Athens want to hook up they will be partying here. If your goal is to travel through town to enjoy the nightlife and maybe get laid then get a hotel as close to this downtown nightlife district as you can.
During the summer, spring break, or winter break things will be a lot more tame. The best time to visit would be any time the football team has a big home game, similar to what you find in Tallahassee. If school isn't in session it will probably be easier to hook up in Atlanta.
Meet Athens Girls During The Day
In college towns you can just hang out by campus to day game. That doesn't mean creep around the halls of the university, but parks and nearby cafes can be good spots to meet Athens girls during the day.
Downtown around Broad Street should have plenty of foot traffic, or you can attempt to meet single local women at malls and shopping areas like:
Epps Village
Homewood Village
Athens West
Clarke Crossing
College Station
Chat With Girls Online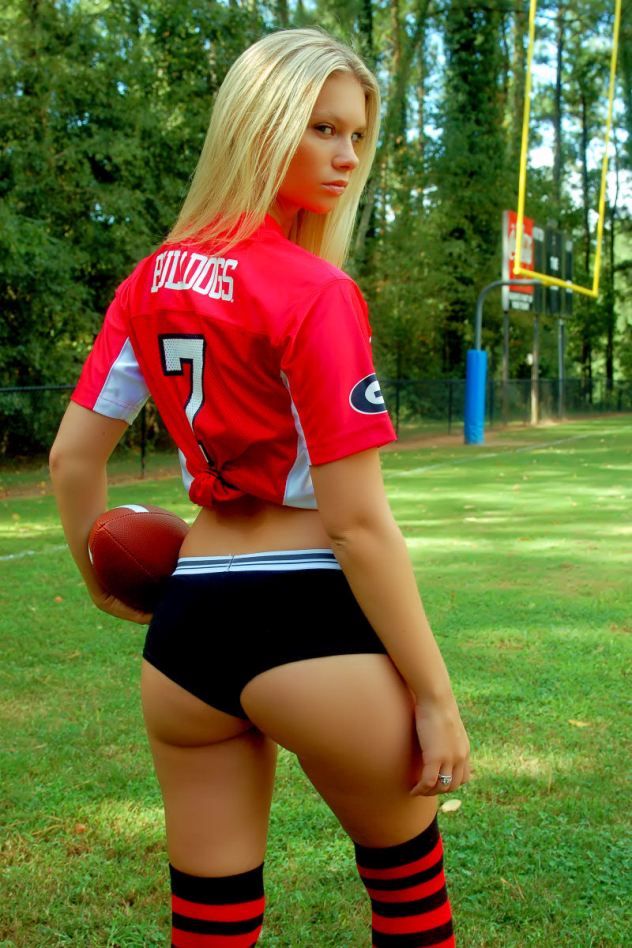 She sure looks like a big fan doesn't she? There are definitely a lot of guys out there who are beginning to feel like dating is a lost cause in the social media era. How often do you see a sexy girl in your area in an approachable position who isn't either staring at her phone or listening to headphones?
That is a very rare sight indeed. Then if you go out to a nightclub and see a group of single ladies do they actually mingle with the crowd?
Often times you just see them standing around their own table shooting selfies or videos for social media. We are all superstars in our own minds and once a girl hits a thousand followers her attitude often changes.
But you don't need to throw in the towel just yet, girls in Athens are hooking up just as much as they used to be. In fact they probably are even more than ever before, things are just done differently now.
In the technology age you have to find your way onto a ladies phone or you basically have no shot. The easiest way to do that is to use online dating sites, and there are numerous options for them.
We aren't going to bore you with Matchmakerlovecupid.com or any of the hundreds of sites to meet your future wife. You can easily find those on your own and any will help you find a life partner.
Instead we have a great tip for guys who just want to get laid and not enter into a serious commitment to do so. You should try using Adult Friend Finder, the biggest hook up dating site in the world.
There are hundreds of local girls in Georgia using this speed dating site to hook up, and tens of thousands in the dirty south. Think about how nice it would be to meet a girl near you who wants to get laid like you that you won't need to lie to or lead on.
No being fake, no acting, just be yourself and have some fun. For guys who just want to have casual sex in Athens then the girls on Adult Friend Finder are who you should be targeting.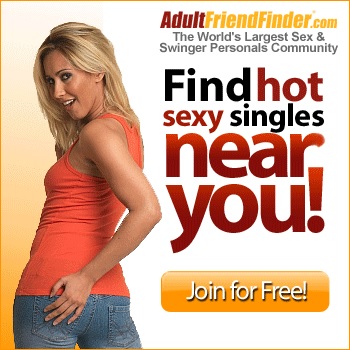 Athens Dating Guide
In a college town you shouldn't have much of a problem meeting singles near you and so we better pivot to our Athens dating guide. Any time you can get a girl to go out with you that is a positive, but planning a good date night can separate the men from the boys.
Any of these romantic restaurants or cocktail bars should show her you mean business:
After dinner and some drinks go party in the downtown nightlife area to cap off your Athens date night, or check out what is showing at the Georgia Theatre.
Day Date Ideas
A sunny day will brighten a girls mood more than anything else. Here are some good places to take advantage of nice weather outdoors together:
Sandy Creek Park
The State Botanical Garden of Georgia
Ben Burton Park
Dudley Park
Bear Hollow Wildlife Trail
Birchmore Trail
For an interesting cafe downtown head to 1000 Faces Coffee. Other than that, there are plenty of options for getting outdoors and enjoying nature. If the football team has a game when you are in town definitely go early and do some tailgating. For some more sophistication on your date during the day try:
Georgia Museum of Art
Georgia Museum of Natural History
Lyndon House Arts Center
Athens Institute for Contemporary Art
For a weekend getaway why not head to Charleston? Or if you need to go out on your own try and pick up sexy ladies in Gainesville.
Enjoy Dating Athens Girls
Like always dating is a numbers game and the more effort you put in the more success you will have. This is true whether you are hoping to hook up that first night or are in this for the long haul.
The downtown nightlife area is loaded with pick up bars, as long as class is in session you will be able to find good places to party and try to hook up here. Also, never forget about all the single women near you in Georgia using Adult Friend Finder to get laid.
That wraps up our best places to meet girls in Athens with our dating guide, enjoy your time here.