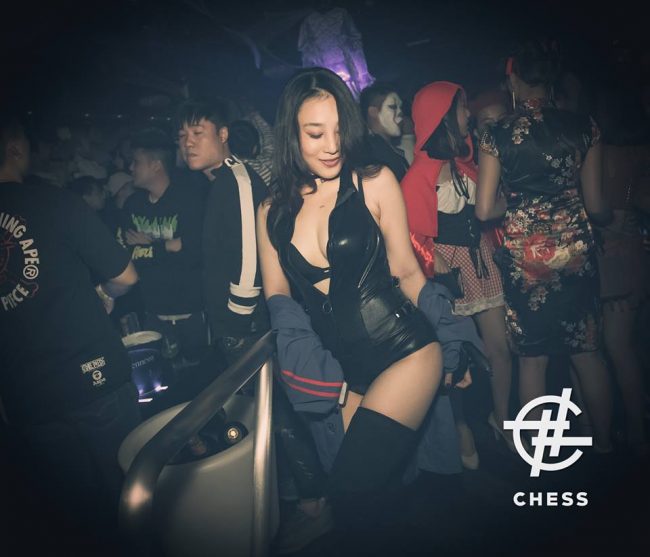 If you are looking for the best places to meet girls in Taipei and a dating guide then we have you covered. This is a pretty easy city to figure out when it comes to where you can pick up single women in your area or take them out for a date night.

We always like to begin with the nightlife, then we will break down meeting single Taipei girls throughout the day and mention a great dating site that is really popular in Taiwan. Date night ideas and more casual things to do during the day will also be discussed.
Towards the end of the post we will share some travel tips plus talk about the local dating and hook up culture.
Nightclubs & Pick Up Bars
These days a lot of guys will only care about a list of singles bars and nightclubs to pick up Taipei girls so here it is:
Blue Note at Roosevelt Rd,171 4F Da'an Dist., Sec. 3
Wave Club at Att 4 Fun
Ikon at Att 4 Fun
Franny at Att 4 Fun
Barcode at Att 4 Fun
Woobar at Att 4 Fun
AI Club at Att 4 Fun
Commander D at 36 Kaifeng St, Wanhua Dist., Sec. 2
Omni Nightclub at 201, Zhongxiao East Rd Sec. 4
The Wall Music at B1, 200, Roosevelt Rd, Wenshan, Sec. 4
Revolver at 1-2 Roosevelt Rd, Zhongzheng Dist.
James Joyce at 278, Roosevelt Rd, Sec. 3
Bar Mood at 53, Lane 160, Dunhua S Rd, Da'an Dist, Sec. 1
1001 Nights at #8, Section 5, Nanjing E Rd
Box Nightclub at 106 Daan Park
Triangle at 1, Yumen Str
On Tap at 21, Alley 11, Lane 216, Zhongxiao East Rd, Sec. 4
The main area for singles nightlife is near the Taipei 101 building, the tallest building in town and the easiest landmark to find. Within walking distance there are a couple of pick up bar and nightclub complexes called Att 4 Fun and Neo19. We listed any bars right in that area as located at Att 4 Fun, the address is No. 12 Songshou Road.
When girls in Taipei want to hook up they come to party here, maybe you should also. If you get a hotel within walking distance or a short cab ride way you will be perfectly situated for your trip and really improve your chances of getting laid.
This is not the only area for singles nightlife, you can find more near Daan Park and also more local pick up bars in Ximengding, though that last area might be more useful in some of our upcoming sections. If you want to party and try to get laid then stay close to the nightlife for foreigners around Att 4 Fun and Neo 19, you won't regret it.
If you will also be trying to meet girls in Taichung we covered that city in great detail as well. Or if you need to spend an evening in Taoyuan we broke that town down as well.
Meet Taipei Girls During The Day
We just mentioned that Ximengding might be more useful for other things, one of which would be as a place to meet single women near you during the day. This is an area loaded with malls, shops, cafes, and that has constant foot traffic throughout the day.
It is the perfect spot to go out and try to chat up as many sexy ladies in Taipei as you can. More good malls and shopping districts to meet girls would be:
Miramar Entertainment Park
Taipei 101
Taipei City Mall
Mitsui Outlet Park
Breeze Center
Chat With Girls Online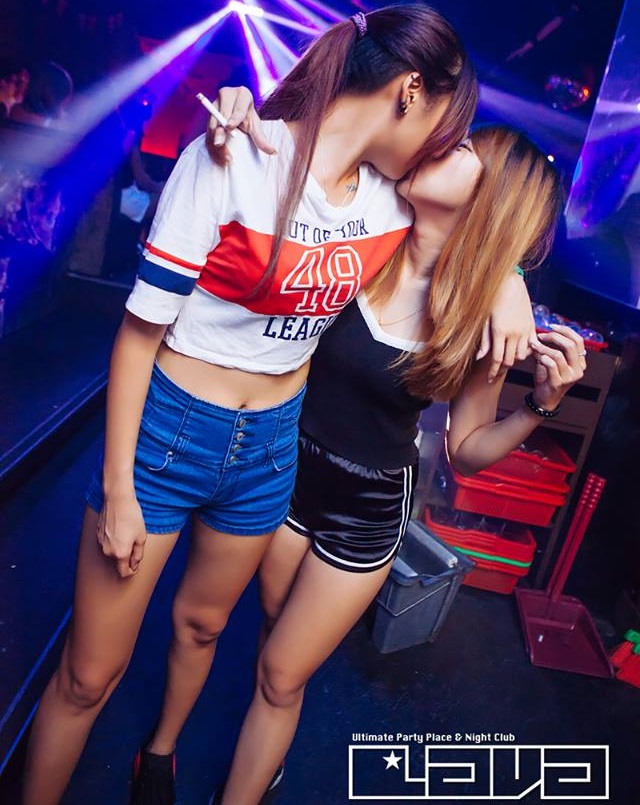 Whenever a guy travels there will be some things working for him and some working against him. The main positive is that the foreigner from another country can often make single women in your area curious, some will want to date him while others may just want to hook up for something new.
Then again communication might not be easy, and it isn't always possible to get a quick grasp of the dating or hook up culture a city offers. That is where Asian Match Mate can help you out, it is the most popular dating site in the country and will allow you to start to meet single girls in Taipei online before you even step foot in the country.
You can chat and get to know them so that by the time you finally meet up they are already feeling you. You will find all types of women on the site, most will want to enter a serious relationship but others will be on there just because they need to get laid.
If you are traveling around the country and hoping to hook up along the way you won't find a better wingman than Asian Match Mate.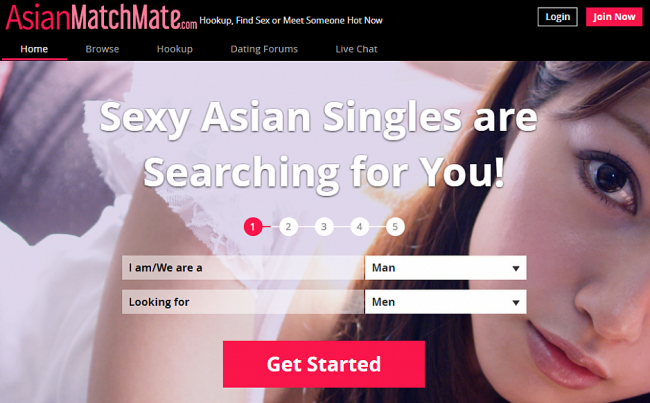 Taipei Dating Guide
Now that you are aware of the best places and ways to meet single girls near you our Taipei dating guide needs to help you close to the deal. Getting someone to go out with you is a good start no doubt, but now you have to show her a good time on your date night.
Start out by taking her to one of these romantic restaurants or cocktail bars:
Ximengding is a great area for a casual date night or something more upscale with so many things to see and do. After you grab dinner and drinks go party in the nightlife around Taipei 101, or see what performance is going on at the National Theatre and Concert Hall.
Two Three Comedy Club also does shows in both English and Chinese.
Day Date Ideas
Getting out to enjoy a sunny day is always advisable if you can, and there are some great opportunities to explore nature in or not far from the city like:
Youth Park
Daan Forest Park
Yangmingshan
Taipei Botanical Garden
Shifen Waterfall
Fuyang Eco Park
Beitou Thermal Valley
If you want to get adventurous go out to Dragon Cave and do some rock climbing. You can get some great views of the city from Elephant Mountain, or just take your girl the top of the Taipei 101 Building.
Walk around Ximengding, check out Liberty Square, and then go see the cool art work at Huashan 1914 Creative Park for a casual date. For some more sophistication on a date during the day in your area take her to these museums and landmarks:
Taipei Fine Arts Museum
National Museum of History
National Palace Museum
Museum of Contemporary Art
Lungshan Temple
Guandu Temple
If you find the right girl take her down to Kaohsiung and enjoy a weekend at the beach together, or if you want a less touristy city in this country to explore try Tainan.
Tips For Tourists & Expats
This section won't be too long, we have covered a lot of what we need to get to already. As far as travel advice goes the most important thing to do is get a hotel near the singles nightlife at Taipei 101 if you want to try and hook up after dark.
You can find a map of the metro system here to get around town quicker and cheaper. The local currency is the New Taiwan Dollar and you get around 31 for each USD currently as of our last update.
As far as the dating and hook up culture goes expect most women in Taiwan to be pretty conservative as is often the case in Asia. However the local girls who are out partying at pick up bars after midnight may very well be down to hook up that first night.
English isn't well understood here and we doubt many reading this are also fluent in Mandarin. Use standard club game, come off as easy going and have a good time. Dance a bit and then ask them to come back to your place and hope they say yes.
Enjoy Dating Taipei Girls
This is a really well set up city for single men who want to have fun and maybe even get laid on their trip. The singles nightlife at Att 4 Fun and Neo 19 makes things pretty easy to figure out, but there are other places to party around town as well.
Like always it will be a numbers game, the more women you approach the more likely you are to find single women near you who are ready to hook up. Nothing will increase the numbers you come in contact like using Asian Match Mate.
That wraps up our best places to meet girls in Taipei with our dating guide, enjoy your time here.