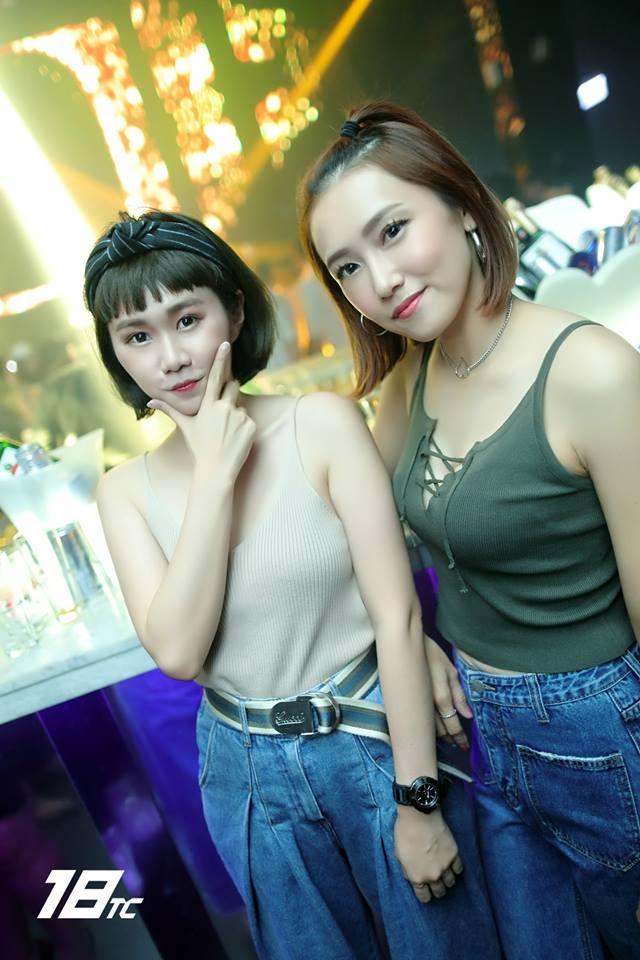 If you are looking for the best places to meet girls in Taichung, Taiwan and a dating guide then take a seat and get ready for the info you crave. This post is full of good places to meet single women near you and plenty of trendy date spots as well.
Most guys who visit this country just hit up Taipei and don't travel around much. You can definitely find more vibrant nightlife over there, but sometimes it is good to head to cities where not many other foreigners are going.
Like always we do assume that most guys reading this are foreign men and not locals since this guide is in English. For that reason towards the end of the post we will be giving some simple travel and dating tips for tourists and new expats to the area.

But before we get there we will talk about the best nightclubs and singles bars to pick up girls in Taichung, good day game spots, and the best online dating site to use as well. You will be fully prepared to meet some sexy women and hopefully hook up in your area while in town.
Then our local dating guide will take over so you know where to take the girls out on the town to show them a good time. Our goal is that this one post can have you fully ready in under ten minutes.
Nightclubs & Pick Up Bars
If you want to try to pick up girls in Taichung head to pick up bars and nightclubs like:
We mentioned it before but there really isn't a thriving singles nightlife scene here. In Taipei you can find as many good clubs in the Att 4 Fun area as you can in this whole city, but hooking up is still possible.
The Fengjia Night Market can be another great pick up spot, and there are many expat bars on Soho Street where you can meet Taichung women who want to date or hook up with foreign men. Years ago Canal Street had the main bar district, then a club caught on fire and now the area only has a small share of the nightlife market.
Currently the area around Section 2 Taiwan Boulevard and Huamei Street might be the best part of town for you to make your home base if you want to party a lot and possibly get laid with girls in your area. There will be plenty of bars a short walk away if you stay there.
Meet Taichung Girls During The Day
Before you go out to try and meet single women in Taichung during the day ask yourself one important question: can you speak Mandarin? If the answer is yes then you may have a decent shot, if you can't then good luck.
Most girls in Taiwan don't speak English well, in Taipei some are a bit better but still not great. Day game is all about approaching a stranger to have a conversation, if you can't communicate how well is that really going to go?
However some guys really prefer day game over nightlife and if that sounds like you head to some of the best malls and shopping districts in Taichung to meet girls during the day like:
Civil Square
KS Sogo
Tiger City
Mitsukoshi
Park Lane
Yimin Yizhong
Showtime Plaza
Chat With Girls Online
In a city like this one online dating is the best resource you are going to have, particularly if you are a tourist who isn't good at Mandarin. The nightlife for singles isn't great and if you approach a Taichung girl at the mall what do you plan to say?
But if you use Asian Match Mate there won't be as much pressure for either of you so it will be a lot easier to get the ball rolling. On top of that many Taiwanese women in your area have an interest in dating foreign men, or even just hooking up, but they don't always want the whole world to know about it.
Say a girl goes out to a bar with her best friends and a cousin, then an expat goes to talk to her and she wants to hook up with him. Is she really going to want her social circle to know she slept with a guy on the first night? Probably not, but when it comes to online dating there is added discretion that really works in your favor.
You can meet girls on Asian Match Mate who want to date expats or tourists but don't want the whole world to know about it. Invite them to a café, bar, or restaurant near your place and then come up with an excuse to go back to your room an hour or two into the date.
Some women here may be comfortable enough to let their friends know they are going to get laid with a foreigner, but most will want to keep it on the down low making online dating a great resource.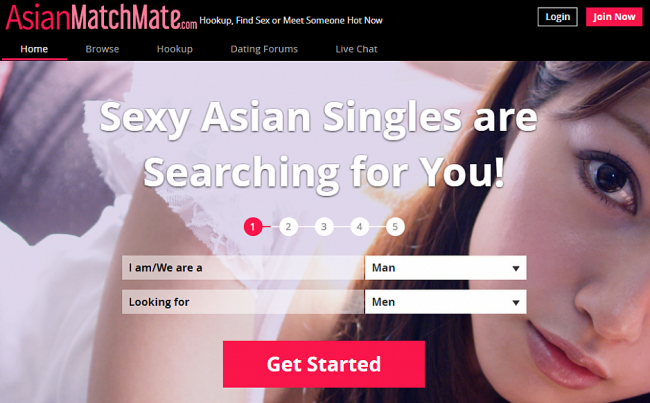 Taichung Dating Guide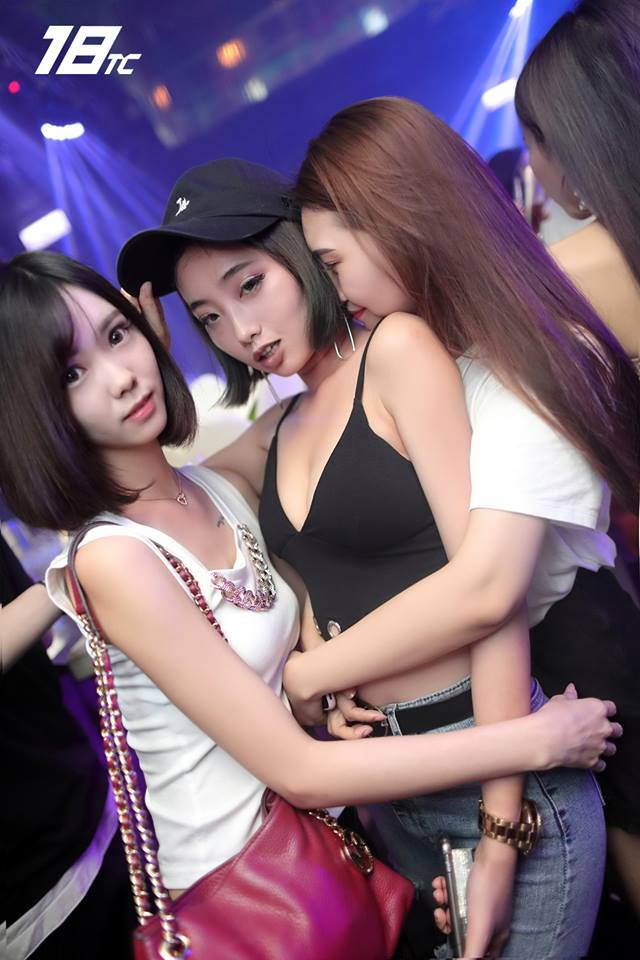 Now that we have covered the best pick up spots and ways to meet single girls our Taiching dating guide will help you to wine and dine them. Let's start with some of the best romantic restaurants and some good cocktail or wine bars:
A couple of other good date nights could involve going to the Fengjia Night Market where there will be lots of street food and probably some live music. If you want something a little fancier then going to the National Taichung Theater for a show after your dinner date would be very classy.
Day Date Ideas
When it comes to day date ideas there is lots of natural beauty here. Head to outdoor places like:
Xueshan Mountain
Wuling Farm
Chungbuk Fall Pine
Caligraphy Greenway
Taichung Park
Other fun day dates in Taichung would be to grab lunch at Carton King Creativity Park, check out the 921 Earthquake Museum or the Lihpao Land amusement park.
Rainbow Village is also a fun area to visit that I bet she will enjoy. Kaohsiung could make for a good romantic weekend with a special lady.
Tips For Tourists & New Expats
Now we will cover some simple travel and dating tips for tourists and new expats. The local currency is the New Taiwan Dollar and you get about 28 of them for every USD when we last updated this post.
There is no metro system yet but they are in the process of building one so maybe by the time you visit that will have changed. Uber is available and can be a good way to get around town.
For expats looking to date or hook up with Taichung women you really are going to need to know Mandarin to maximize your chances. On a short trip even learning a few phrases can help, but if you plan to live here awhile you need to study up as much as possible.
People who live here don't speak much English and other than pulling some drunk ladies from nightclubs you probably won't get laid often unless you have some conversational skills. And forget about a serious long term relationship with 95+% of the women near you.
However there are plenty of girls in Taichung who really do have an interest in dating foreign men. This is common all over the world, people always want to try new experiences and in this case that could be you. Dress well, be polite, and remember that in Asia you just need to make the women comfortable, you don't need to try to impress or game them.
Enjoy Dating Taichung Girls
This isn't exactly a smaller city, there are millions of people here, but it definitely is more conservative than Taipei. With less nightlife the local single women aren't going to be out after dark as much, and there is probably less of a hook up culture here.
If you can speak a bit of Mandarin you could find a great future bride or enter into a quality long term relationship. Expecting to get laid each night with different sexy ladies is probably being overly optimistic.
If you want to contact some local girls before you arrive use Asian Match Mate, or if you find yourself struggling because of the limited nightlife while here then check it out as well. That wraps up our best places to meet girls in Taichung and the dating guide, enjoy your time here.