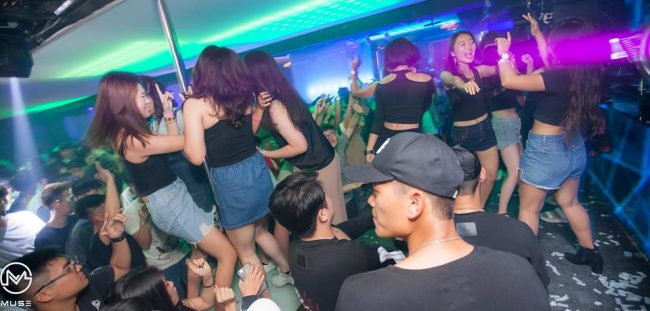 If you are looking for the best places to meet girls in Kaohsiung, Taiwan with a dating guide we have many great tips for you. Even though this city has almost three million people it has a bit of a small town feel to it.
There aren't that many places to pick up single Kaohsiung girls in the nightlife, and not all that many spots for day game either. We will be covering them all and then you can pick the ones you like best. Oh ya, we will also tell you about the best online dating site you can use as to meet girls near you as well.

Then after you have read about all of the top places to meet local women to hook up with our dating guide for Kaohsiung will help you figure out how to show them a good time. There is a pretty nice beach, some good natural beauty, and plenty of spots to go on a romantic date in your area.
We will also be giving tips for any tourists or new expats who are reading, we assume most guys fall into one of those two categories since this guide is in English. The goal is to get you fully prepared for your trip to Taiwan as quickly as we can so lets get going.
Nightclubs & Pick Up Bars
If you are looking for great singles nightlife you will be better off trying to hook up in Taipei, but you can still find some good spots to go out here. Currently some of our favorite pick up bars and nightclubs to try and hook up with girls in Kaohsiung would be:
Much of the best singles nightlife here can be found near the 85 Sky Tower. Renting a hotel room in that building or somewhere close would be a good idea for those that want to hook up with girls in your area.
Another street that has lots of bars and dance clubs on it or nearby is Wufu so that would also make a good home base if you hope to get laid.
Meeting Kaohsiung Girls During The Day
Not all guys like to go out and party, plus the nightlife here isn't really anything special. That may lead many to think that day game is a better option, but trying to pick up women in Kaohsiung during the day isn't going to be easy either.
Meeting girls with day game is all about conversation, can you speak Mandarin? If so then you will have plenty of options, if not then things are going to be very hard. We will cover this more later, but lets just say most Taiwanese girls aren't too proficient in English.
They probably won't be too keen on having foreign men try to have a chat with them in public in front of many people they may know either. Most Asian girls are pretty shy and that is the case here as well.
But that doesn't mean you can't try and the best place to meet girls in Kaohsiung during the day would have to be Cijin Beach if the weather is nice out. This will allow you to try and pick up locals or other tourists who are visiting town. Some Taipei girls may be more willing to hook up with a stranger on their vacation then they would back at home.
You could also hang out in shopping districts like:
Sundan
Dream Mall
E Da Outlet Mall
Sogo
Taroko Park can be good, or the Siziwhan area should have plenty of single girls out and about.
Chat With Girls Online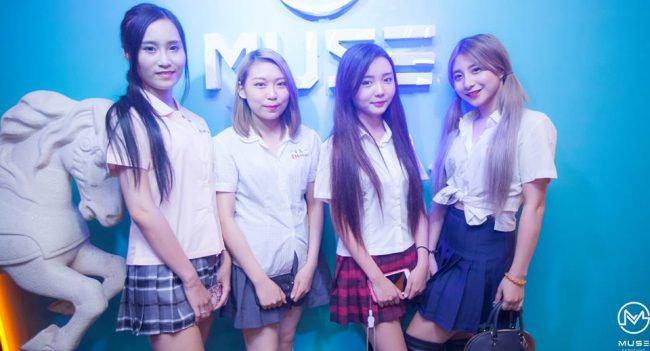 Online dating has tons of advantages no matter where you are, speed and efficiency being two of the biggest. But for foreign men in a country like this one it can offer even more, and that is because it allows you to chat with girls online who may be too shy to be seen talking to you in public.
Remember that this city has a small town feel, particularly in the nightlife. Everyone knows everyone and if a Kaohsiung girl leaves a club to hook up with a foreign man the first night they meet everyone will know by the next morning.
If you meet girls in your area on Asian Match Mate they can keep it a secret, only you and them will know. That means you can meet some undercover freaks who really want to see what its like to hook up with a foreigner on the down low.
Of course Asian Match Mate can also be great for meeting women in Kaohsiung online who want a serious relationship or to find a husband. A slim Asian bride wouldn't be a bad idea, but some guys reading this are more interested in getting laid then getting hitched. No matter what your main interests are online dating will help you achieve them quicker than any other way.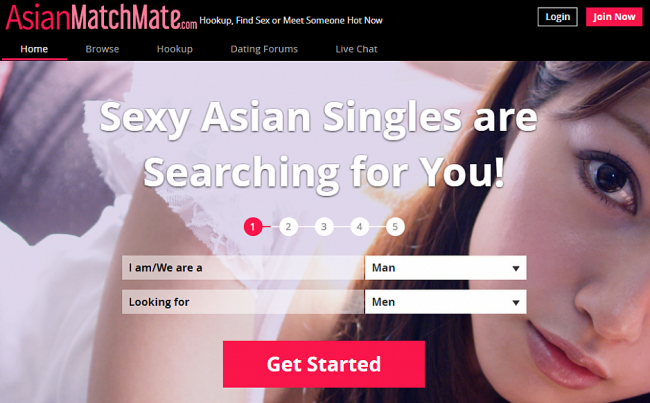 Kaohsiung Dating Guide
Now we have covered the top places and ways to meet single ladies and our Kaohsiung dating guide needs to get going. Meeting them is of course important, but you need to do more then just that to close the deal.
Cijin Beach always makes for a good date spot whether in the day or early evening. Some of our favorite cocktail bars and romantic restaurants for a date in Kaohsiung are:
The Liuhe Night Market can also be a great date spot, and there are many other night markets around like Laisyuan. You can often find live music there, and another good place for live music and a romantic date in Kaohsiung is In Our Time Bar.
Plus you have all the dance clubs from the nightlife section above which would work well, particularly Showhouse.
Day Date Ideas
Other than just Cijin Beach you could also take your sexy date to places like:
Fo Guang Shan
Kaohsiung Film Archive
Main Public Library
Zhu Ziqing Shui Going
Yes, we really did put a library on the list as a date spot, and it is worthy of its place. For a weekend getaway take your Kaohsiung girl over to Taichung or Tainan to find more things to do.
Tips For Tourists & New Expats
Now we have some quick travel and dating tips for any tourists or new expats who are reading this. We assume that is pretty much all of you, most guys from here don't really speak that much English.
That holds true for the local Kaohsiung girls as well, so learning a little bit of Mandarin would be dating tip number one. You don't need to be fluent, just show them that you are willing to put in some effort.
Some Asian women like foreign men, others don't. The good news is if they do like you then you have a great chance of getting a date or hooking up no matter how you play your cards. If they aren't interested in foreign men you probably can't do anything to change that.
Be friendly, smile, and be a fun loving guy. If you do that they should warm up to you pretty quick, if you are too serious they won't know what to think and it will kill the mood.
As far as travel advice goes while most tourists usually tend to stay in the Yangcheng area you might be better off near Cijin Beach or near the 85 Sky Tower. If your goal is to hook up with girls in Kaohsiung those will be the top two areas for you to get a hotel.
You can find a link to the subway system here that will help you get around town a lot easier. The local currency is the New Taiwan Dollar and you get about 31 for every USD as of our last update.
Enjoy Dating Kaohsiung Girls
If you want vibrant nightlife and tons of slutty girls near you who want to get laid around then this probably isn't the right city for you. It has a small town feel with an OK beach, some OK nature, and some sexy single women who mostly are pretty conservative.
If you want to improve your chances of hooking up log on to Asian Match Mate before you arrive to get some dates with local women lined up, or if you are already here and in a dry spell log on and see if you can get a girl to go out with you tonight or this weekend.
That wraps up our best places to meet girls in Kaohsiung and the dating guide, enjoy your time here.