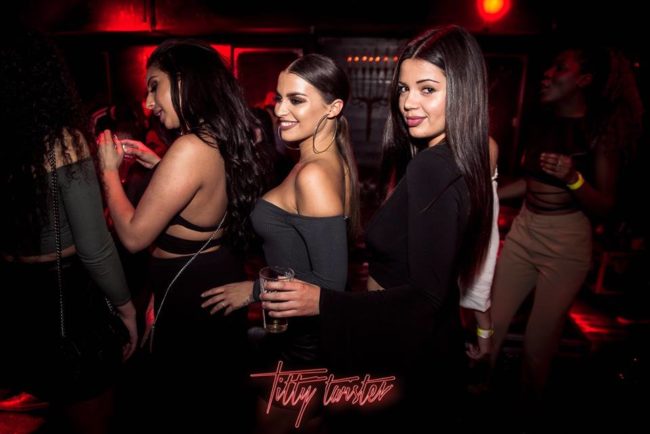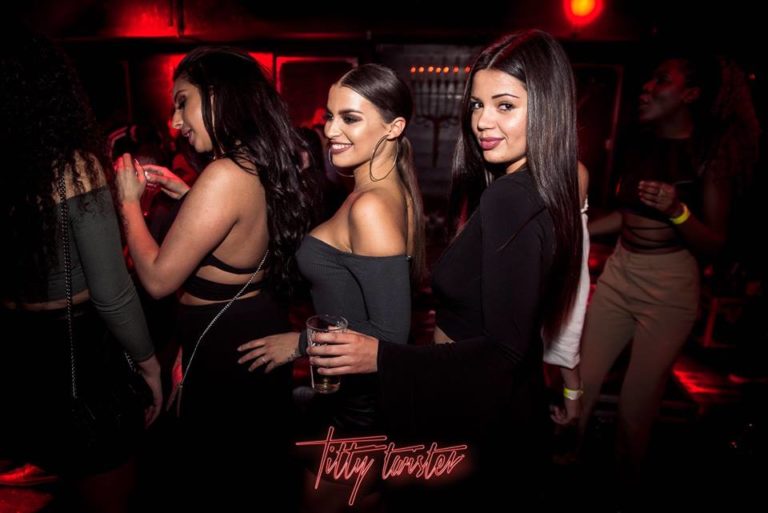 If you are looking for the best places to meet girls in Paris and/or a dating guide then you will find all the info you need right here. If a poll were to be done then this might just rank as the most romantic city in the world.
Many of the women in your area have dreamt of visiting since they were little, when they finally get the chance they are going to make the most of it. Plus there are lots of locals who live here and the French are known to be very open with their sexuality.
That doesn't necessarily mean we are saying they are sluts, just that there isn't the weird negative stigma on sex around Europe that you find in America. All of this leads to it being relatively easy to meet girls in Paris, whether they are from France or traveling through you should have many options.
However you are also going to have a lot of competition when trying to hook up. The local French guys know that tourists love their accents and that the women who visit here are going to be in the mood to be swept off their feet while in town.

If your goal is to go out in the touristy areas for day game, which isn't a bad thought, just know you are not going to be the only guy doing this. There will be lots of competition in the nightlife also, but we will cover plenty of nightclubs and singles bars where you can try to hook up.
There are also many options for meeting girls online, and once we discuss all of that we will move on to the dating guide section. If you can't find a casual or romantic date spot in this city then something is wrong, and we have a lengthy list to make sure that you don't run into that problem.
Nightclubs & Singles Bars
Right now some of the current best clubs in the city are:
Then there are plenty of good singles bars to try and pick up Paris girls like:
Whether you like to fist pump in a crowded nightclub or pick up in a singles bar the Paris nightlife offers many places to try and hook up. The Oberkampf District would be the 'trendy' singles nightlife area where many of the 'hot clubs' in the city can be found.
The clubs in this area change names pretty often, we will do our best to update the list and delete the old names and replace them with the new when possible. If you know of any other good clubs in town don't hesitate to tell us about them in the comments below.
The negatives about partying in Oberkampf are that you will have to deal with long lines, expensive covers, and expensive bottle service. On the other hand this is where the models go to see and be seen, if you have your sites set on hooking up with the sexiest local girls possible then this is where you are most likely to find them.
You don't really necessarily need to head to any spot on the above list though, this app is a good way to keep up with parties that are happening all around the city. There are bar districts all over like along Grands Boulevards and the St German des Pres District is loaded with bars full of single women looking to get laid in your area.
Or just walk around near The Marais, The Bastille, or in the Latin Quarter and you will see many girls near you out looking to have a good time. If you aren't a huge fan of big cities you may find it a bit easier to hook up in Lyon.
Meet Paris Girls During The Day
As far as places to try to meet Paris girls during the day go you probably have more good options for day game here than anywhere else in the world, at least when the weather is nice. However as we mentioned before you also have more competition.
There are so many women walking around near spots like:
Notre Dame
The Eifel Tower
The Louvre
The Champs-Elysees
Who should all be in a great mood and feeling the romantic vibes this city puts off. Unfortunately by the time you try to pick them up they have probably already been hit on five times that day, and even more the day before.
The Marais is another good spot for day game, this historical district is full of cool older buildings, lots of foot traffic, and plenty of cafes for a casual date during the day. If you wanted to get out of the touristy areas and hit on local Paris girls these malls might be best:
Forum des Halles
Passage du Havre Mall
Carrousel du Louvre
Les Quatre Temps
Luxembourg Park and Toullerie Gardens can also be a good pick up spot if the weather is nice. Old, historic cities like this one make for great day game opportunities and as far as options go this city probably ranks at the top of our European dating guides list for meeting women during the day.
Chat With Girls Online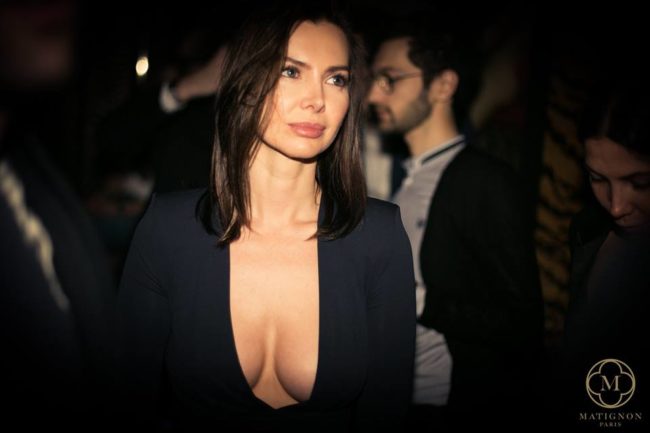 Maybe you aren't really interested in spending a ton of money on bottle service to get into the clubs at Oberkampf, going to singles bars, or trying to hook up with girls in the tourist areas. Some guys love that, others prefer to find easier ways to meet women and online dating is a great way to speed up the process.
No getting dressed up, taking taxis, and approaching strangers to get blown off by 80% of the sexy ladies you approach. No long lines or wasted time either.
Just sit down at your computer, send out a bunch of messages, and see who replies. There are plenty of good sites out there to find your 'perfect match' if you are looking for a long term relationship, but we know many guys aren't really interested in serious dating all the time.
Sometimes you just want to get laid without having to lead a Paris girl on to do so, and that is where Adult Friend Finder comes in. This site isn't about finding a wife, it is about two people who just want to have some fun and hook up.
In some cities there really aren't that many local women who have signed up for it, but remember how we mentioned that French women are known to be pretty open sexually? That definitely translates here, as this country has one of the biggest female user bases on the site. In fact there are actually over two thousand girls in Paris on Adult Friend Finder, we told you they were sexually open minded.
If all you want to do is get laid and prefer to cut out all of the BS that often goes along with it this hook up dating site is probably perfect for you.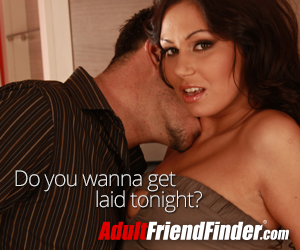 Paris Dating Guide
Honestly we aren't even sure that we need to write a Paris dating guide. This might just be the easiest city in the world to find a good date spot, if you can't find a romantic restaurant, cafe, or bar to wine and dine a sexy girl in your area then there are probably bigger problems at play.
Walk around The Marais, Montmartre, or Champs-Elysees and find a casual cafe or bar to grab a drink in. Go to the Pont des Arts Bridge and look at all the locks lovers have left their over the years. Take an art walk so that there will always be new cool stuff to talk about during your date.
Have a picnic on The Siene or go to the 5th Arrondissement around Tino Rossi Garden where you can tango by the river. Visiting one of the museums in town could make for a perfect day date:
The Louvre
Musée de la Vie Romantique
Picasso National Museum
Centre Pompidou
Grand Palais
Head to the Parc des Buttes Chaumont and check out the waterfall, or go watch comedians at the Comedy Club at 42 Boulevard de Bonne Nouvelle or at SoGymnase next door.
Romantic Restaurants
We just listed plenty of good cheap dates in Paris, but if you wanted to find a nice romantic restaurant to really wine and dine her there are plenty as well. Some of the nicest date spots in town would be:
Or you could visit any of the bars around the touristy areas for something more casual. Just as there are so many places to meet girls near you it is equally easy to find good date spots in Paris, girls will be on cloud nine just being here so it should not be all that hard to impress them.
If you are dealing with a local who is bored of the touristy stuff then it can be a bit harder. In that case you may want to ask them if they know of any cool spots, or choose one of the above mentioned romantic restaurants for fine dining and then take them to a show at one of the numerous theatres around like:
Below is a local map of all the best bars, clubs, and activities to do here. Click this link to book a hotel in a centrally located area to make things easier if you are traveling through. And if you really want to ball out and show a hot one you mean business take her to Saint-Tropez for the weekend.
If you don't have the budget for that, and most don't, maybe Marseille would be better.
Enjoy Dating Paris Girls
Remember that local dating in France is different than what you may be accustomed to. The singles nightlife starts a lot later here than it does in some other places, a dinner date shouldn't start until 9pm or later, and people don't go to clubs or hookup bars until well after midnight.
There are going to be so many great places to meet single women near you, just take lots of shots and see how it goes. If you aren't liking the scene out and about don't forget about Adult Friend Finder, those ladies can help you get through any dry spell you might find yourself in when you really need to get laid.
That wraps up our best places to meet girls in Paris and the dating guide, enjoy your time here.