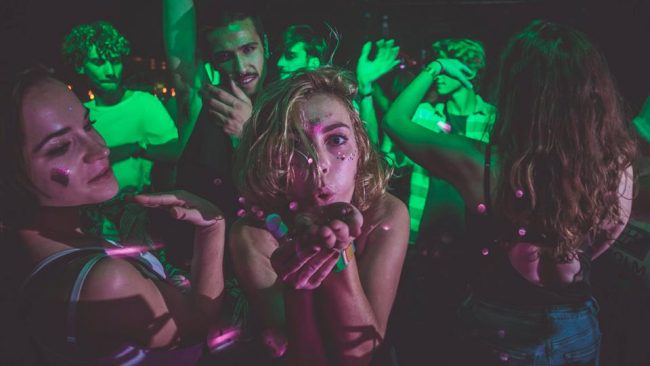 If you are looking for the best places to meet girls in Lyon with a dating guide then we have you covered. You won't be lacking for options when it comes to where to pick up single women in your area or where to take them on a date night.

Nightlife and hooking up is where we will begin, then we will cover meeting single Lyon girls during the day plus how you can use online dating sites to your advantage. Local date night ideas and some casual stuff to do during the day will also be discussed.
You can check out our other WorldDatingGuides for France at that link.
Nightclubs & Pick Up Bars
Let us begin with a list of singles bars and nightclubs to pick up girls in Lyon:
The main areas for singles nightlife would be Presqu'ile, Bellecour, Vieux Lyon and along the banks of the Rhone. These areas are all pretty close to each other and home to many of the best singles bars and nightclubs near you which makes it easier for all of us to get laid.
For guys who are traveling through and hoping to hook up with hot Lyon girls on their trip you definitely want to get a hotel as close to these areas as you can. They are also the areas with the best spots for a local date night, being centrally located is key.
They would also be the most expensive parts of town, if you wanted to save a few bucks you could stay out of the city center. If you go that route get a room somewhere near a TCL Metro stop, the public transportation here is very efficient and can get you into town quick.
With that said getting a Lyon girl to hook up with you after a 30 minute metro ride won't be as easy as walking across the street to a nearby hotel for a quick one night stand. Vieux Lyon is like the old town, you will find plenty of pubs and singles bars in your area around there.
Prequ'ile and Bellecour are more upscale and modern. If you will be traveling around the country be sure to read our guide to getting laid in Paris as well.
Meet Lyon Girls During The Day
The nightlife areas we just mentioned will be really good options for day game as well. With so many shops, cafes, and things to do in these areas local single women will be walking around them all day and night.
Parc de la Tête d'Or and Place des Terreaux are also both going to be good options for meeting girls in Lyon during the day. It kind of goes without saying but the more French you can speak the better you will do with day game.
Some girls here may speak a little English, but few locals will be at a conversational level. Another option would be to meet single girls at malls and shopping districts like:
Lyon Part-Dieu
Halles de Lyon Paul Bocuse
Ecully Grand Ouest
Confluence
St Antoine Market
Chat With Girls Online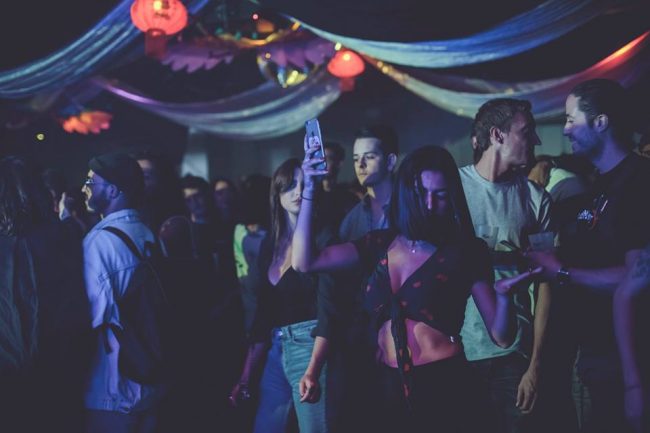 Let me ask you something, how are guys really supposed to meet girls in person these days? We know that you are supposed to locate a hot Lyon girl and then go over and introduce yourself right?
But what if every time a hot girl walks by she has headphones on and is avoiding eye contact with everyone at all times? Do you go over and ask her to take the headphones off to listen to what you have to say?
Another common thing you see is that at nightclubs many sexy women near you are just partying at private tables together. If you watch the scene for a while you will probably see that the three guys who tried to pick them up all ended up back at their own table alone in under a minute.
Many of these girls in your area aren't interested in partying or hooking up, all they care about is shooting Instagram stories. Do you still head over? You might as well, the worst they can do is blow you off, but the odds are pretty slim of this situation going in your direction.
This is what dating it is like for single men right now and many are struggling to adjust to the current climate. For some reason people are more worried about the stranger in public but when it comes to meeting new people online they don't have the same fears.
The good news is that you can use that to your advantage with online dating sites. We aren't going to bother with the sites for true romance, there are dozens of them you could use to find a future wife and they all will work as well as the next.
Instead we are going to tell you about the one and only site that will actually help you hook up with girls in Lyon online, Adult Friend Finder. This speed dating site is very popular all over Europe, there are literally thousands of single women in France getting laid thanks to it every month.
Doesn't that sound nice? Meeting a girl who wants to get laid and can admit it? How great would it be to not pretend to be looking for something more than you really are?
When you meet girls online on Adult Friend Finder they want to hook up just like you do and you both know where you stand.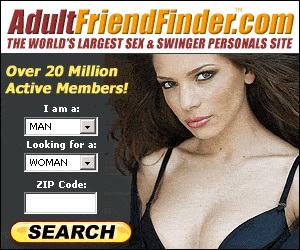 Lyon Dating Guide
We just fully covered the best places and ways to meet single girls near you so now our Lyon dating guide better start to fill you in on the rest. Show her a good time on your date night and your chances of hooking up go through the roof.
Any of these romantic restaurants or cocktail bars could do the trick:
Pretty much all of the singles nightlife areas we mentioned before are loaded with good spots for a date night, Vieux Lyon in particular. Let those old streets work the romantic angle for you, or you could even take her to a see a show at the Bourse du Travail Theater.
If you want to combine dinner and a show Cirque Imagine does both in the same spot.
Day Date Ideas
Getting outside to enjoy a pleasant afternoon is always advisable if you can. Here are some good places to take advantage of a sunny day together:
Parc de la Tête d'Or
Parc Sergent Blandan
Parc de Gerland
Jardin Rosa Mir
Once again Vieux Lyon is going to be great for a casual day date, or walk along the Rhone. The Traboules secret passages are some cool tunnels that were used by silk workers which are worth roaming around in.
In the winter you can even go skiing in La Plagne. For some more sophistication on your date during the day try:
The Lyon Museum of Fine Arts
Confluence Museum
Movies & Miniature Museum
Institut D'Art Contemporain
La Basilique Notre Dame de Fourviere
Ancient Roman Theaters
Have you ever been to Toulouse? It is a fun city that you should consider visiting. There is also pretty good nightlife for meeting girls in Luxembourg and it isn't all that far away.
Enjoy Dating Lyon Girls
Old European towns are always super easy to find date spots in. The culture and history they bring out really can set the mood right.
Plus there is good nightlife here whether you are bringing a date or looking for some sexy local girls to hook up with. The logistics of this city are set up really nice, all in all you probably will really enjoy it.
Don't forget about all of the single women near you using Adult Friend Finder to get laid in France either. That wraps up our best places to meet girls in Lyon with our dating guide, enjoy your time here.