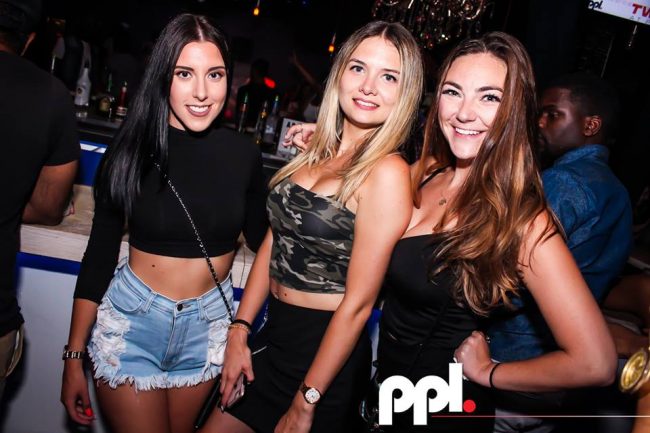 If you are looking for the best places to meet girls in Ottawa with a dating guide then you have come to the right post. Give us a few minutes and we will have you all caught up on where to pick up single women in your area and some great ideas for a date night.

Many who aren't from this country may not realize it but this is actually the capital city of Canada so you can find plenty of cool things to do around town. We will begin by breaking down the nightlife and mentioning good pick up bars and clubs to meet single girls in Ottawa and as you probably already know many girls from Gatineau will also be out partying in that part of the metro.
Then we will cover picking up local women during the day, online dating, spots for your date night and fun things to do during the day. Our goal is to give you the info you want as quickly no matter if that means you want to find sexy ladies to hook up with or show your boo a good night on the town.
Nightclubs & Pick Up Bars
We will begin with a list of the best singles bars and nightclubs to pick up Ottawa girls:
Now that you know of some specific venues lets talk about the best areas for singles nightlife the city has to offer. The biggest party hot spot around is going to be the ByWard Market, many of the bars we listed above are located there.
If you are traveling through town and want to book a hotel near the nightlife then get one as close to the ByWard Market as you can find. Having a home base as close to the place you pick a girl in your area up makes it a lot more likely you will get laid.
Another good bar street in Ottawa to meet single ladies for potential one night stands would be Elgin Street. While not quite as big as ByWard you can still find plenty of people going out to hook up here.
If you want to cross the river and meet girls in Gatineau then go to Aux Quatre Jeudis, Qu Quoi, or Minotaure. You can find more nightlife in Montreal and it is only a couple hours drive away.
Meet Ottawa Girls During The Day
It is becoming harder and harder to meet girls near you at bars these days so many guys are looking for other ways to do it. There are so many 'social media superstars' out there who just go to a club to snap some pics and have zero interest in actually mingling with the crowd.
Of course we put that in quotes, any girl with a few thousand followers is likely to big time you if you approach her table. The problem is day game really isn't any easier, most attractive women you see will have headphones on and avoid eye contact with everyone when they leave their place.
While it is becoming harder to meet single girls in Ottawa than ever before if you want to try to pick them up during the day visit malls or shopping districts like:
CF Rideau Centre
Ottawa Train Yards
Bayshore Shopping Centre
Tanger Outlets Ottawa
St. Laurent
Carlingwood Shopping Centre
Place D'Orléans
A couple of other good spots for day game would be Dow's Lake or hit on some college girls near the University of Ottawa campus downtown. With all of that said speed dating day game is not, the next way will have things moving much faster.
Chat With Girls Online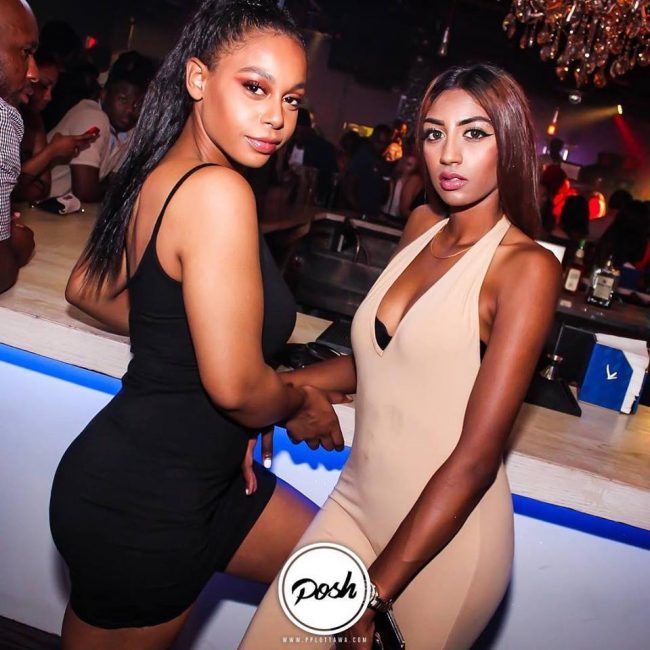 While it is becoming harder to pick up girls in your area in public other ways are taking over. The internet is changing everything, dating included.
There is no need to go out to a bar and get blown off before you can even say hello or walk around a mall hoping for a look of interest. You don't need to try speed dating and hope a 20 second conversation lights a spark.
Instead use online dating sites, there are many in Canada for those who want to find a serious girlfriend and all can work well. But there really is only one worth using if you want to find girls near you to hook up with and not enter into a commitment.
Adult Friend Finder has tens of millions of users around the world and thousands in Canada. You will find hundreds of single girls in Ottawa and Gatineau using it to get laid and many more all around Ontario looking to get laid on it.
They aren't signing up so that you will tell you that you love them and buy them a promise ring. They are signing up to Adult Friend Finder because they have physical needs and no one else is satisfying them at the moment.
The sooner you give it a shot the sooner you are the one fulfilling their desires.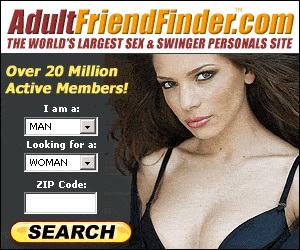 Ottawa Dating Guide
Now that you are aware of where to meet single girls near you our Ottawa dating guide is going to fill you in on the rest. If you put in the effort you will be going out with one soon, but you will need to know how to show her a good time on your date night.
Try taking her to one of these romantic restaurants or cocktail bars to get her in the mood:
After dinner go grab some drinks at the ByWard Market nightlife district, see a show at the Little Theatre, or see which comedians are performing at Yuk Yuk's or Absolute Comedy Club on your date night.
Day Date Ideas
We gave this same advice in our Toronto dating guide and many others: if the weather is nice you need to be outdoors. In Ontario girls can't waste a warm sunny day, grab a bottle of wine and some food to eat and have a picnic at one of these nice outdoor areas:
Mooney's Bay Park
Confederation Park
Andrew Haydon Park
Rideau Canal
Gatineau Park
If you are thinking about planning a trip try to visit in early July for Blues Fest. During the winter you can go ice skating on your date during the day at the Ottawa Canal, and the ByWard Market area always offers a quick, easy, and usually cheap local date.
For a more sophisticated date idea visit:
Canadian Museum of Nature
National Art Gallery
Parliament Hill
Aviation & Space Museum
Cube Gallery
When you are ready to take a romantic vacation with the right lady take her to Lake Champlain and Burlington.
Enjoy Dating Ottawa Girls
When it comes down to it dating is just like most things in life. If you put in the work you will enjoy the rewards, use your time efficiently and you have a great chance of finding a long term partner or hooking up.
Put on a collared shirt, go to the singles bars we listed, and mingle as much as you can. Don't forget about the women in your area on Adult Friend Finder either, if you are looking to get your confidence back log on and get laid tonight or this weekend.
That wraps up our best places to meet girls in Ottawa and Gatineau with our dating guide, enjoy your time here.