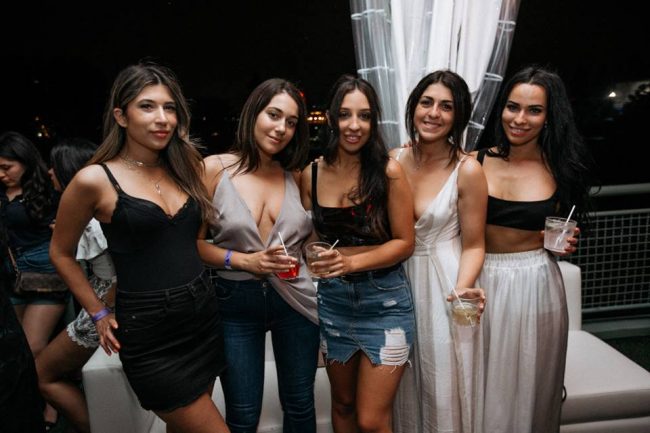 If you are looking for the best places to meet girls in Montreal with a dating guide then you are in the right place. It won't take us long to break down where to pick up women in your area and some great spots for your date night.
This is a beautiful city, at least during the summer time when most of the singles nightlife moves along the Saint Lawrence River. If you are trying to plan a trip then pick a time when the weather should be nice.
Some may call the river the center of the city, in modern times Saint Laurent would probably be considered the main place to be. Our first section will be about the best nightclubs and pick up bars to meet single girls in Montreal and many of them will be in that part of town.
After we cover where you can try to hook up in the local nightlife we will also talk about where to meet women during the day and also a good online dating option for maximum speed. Then it will be time to transition into our dating guide.

This is where we will mention romantic restaurants and cocktail bars for your date night. Plus we will talk about other fun casual activities and things to do around the city.
There will even be some talk about trying to pick up girls in Longueuil but that suburban area will definitely be more of an uphill battle. The colder winter months in Canada won't offer as many chances to get outdoors and see the sights, in some ways that can be to your advantage but we will cover that in a bit.
Nightclubs & Singles Bars
As far as specific venues to try and hook up you could visit nightclubs or singles bars to pick up Montreal girls like:
For most of the year Saint Laurent will be the best area for singles nightlife in the city, and even in the summer when some of the action moves over to the Old Port of Montreal area it will still be strong. Saint Laurent is great place to try and hook up with Montreal girls after dark as well as for guys who will want to try day game.
Our recommendation for any guys traveling through would be to get a hotel near Saint Laurent if your trip is from around September to late May. Then if you are visiting during the summer you may prefer staying closer to the Old Port area and Crescent Street.
It takes about a half hour to get from Crescent Street to Saint Laurent, try and choose one nightlife area and do most of your gaming there to increase your chances of getting laid. To meet women in Longueuil you can go party at bars like Le Joker, but obviously the better nightlife here will be downtown.
While the Toronto nightlife might be getting more pub these days this city can hold its own as well.
Meet Montreal Girls During The Day
We could kind of copy and paste the last section into this one after deleting the bars and clubs. Saint Laurent and the Old Port of Montreal are the best places for meeting women around town during the day.
Old Port will have more tourists who might be looking to have fun on their holiday. Saint Laurent will have more local girls going out to shop or chill at a café. Nearby streets like Saint Catherine and Saint Denis are loaded with shops and cafes and you will see lots of sexy women in your area.
You can also hit up other malls and shopping districts like:
Le Centre Eaton de Montréal
Complexe Desjardins
Marché Central
Place Ville Marie
Galeries d'Anjou
Centre Rockland
Underground City
Alexis Nihon
Place Versailles
You could also go party at Beachclub during the summer. Meeting women during the day moves really slow and you can't expect great results, our next section is more like speed dating for our generation.
Chat With Girls Online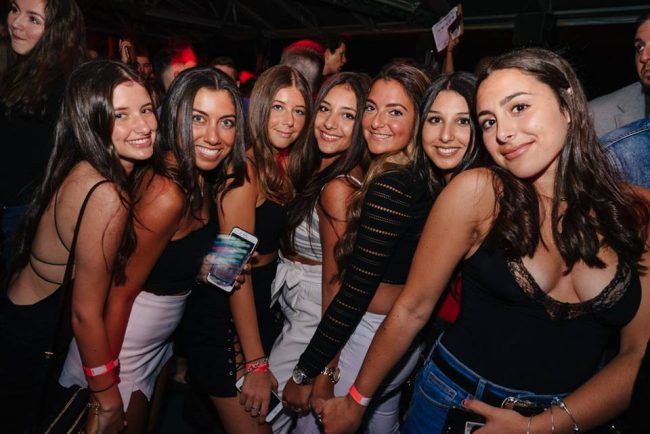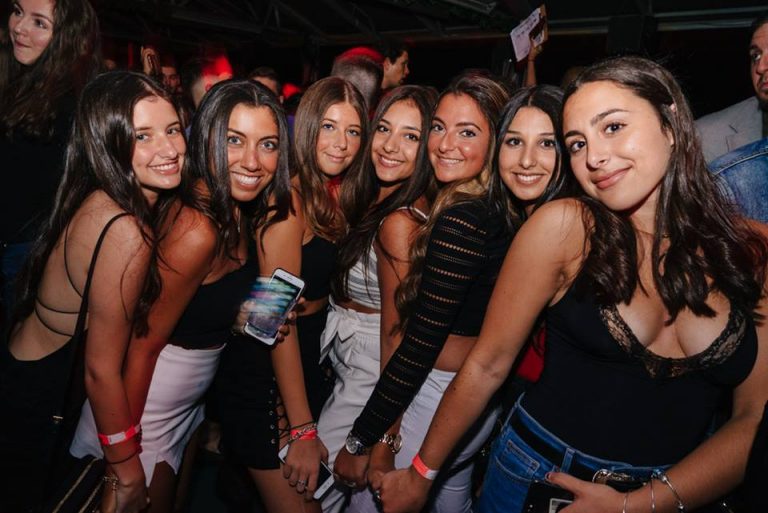 Of course in this day and age we have to talk about online dating. We would bet that more people are hooking up thanks to the internet right now than any other way.
Everyone knows about the best dating sites to meet girls near you when looking for a wife, but what about to look for a casual relationship? We aren't all ready to buy a ring and settle down just yet but we still need to get laid.
Adult Friend Finder is the best online dating site in Montreal for hooking up, and it should work well in Longueuil too. You can chat with plenty of local single girls right in the city and many more around Quebec, and they all have one thing on their mind.
Remember how earlier we mentioned that those cold winter months can work to your advantage in some ways? Well with the brutal weather people are not going to want to go hang around outside.
That means you can message a girl in your area on Adult Friend Finder and invite her over to Netflix and chill, later that night you could be snuggling under a blanket together. Not a bad way to spend a first date now is it? If you want to get laid check it out.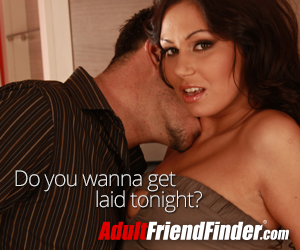 Montreal Dating Guide
Now that you know of the best places and ways to meet single girls near you our Montreal dating guide will fill you in on the rest. This is another city that gets us into broken record mode as we just keep repeating the same areas of town over and over.
Saint Laurent is the nicest area of the city, women like to be taken to nice places. That is just how things work, luckily that makes things pretty easy on you. Not cheap, but at least it is easy to pick out a date spot.
Plus there are also many good places to go along the Saint Lawrence River as well. Some of the best romantic restaurants and cocktail bars for your Montreal date night are:
After your dinner and drinks you can head to a nightclub or go watch a performer at the Comedy Nest. Speaking of comedy every July the Just For Laughs Comedy Festival is held which we are sure most girls would love as many of the biggest headliners from around the world show up for it.
Throughout the rest of the year see what is going at live performance venues like:
Day Date Ideas
This section is going to be more weather dependent than any other. If it is a nice and sunny day your date will want to take advantage of it, head outdoors to:
Mount Royal
Jarry Park
Canada Place
La Fontaine Park
Botanical Gardens
You could also take a river cruise, go paddle boarding in the Old Port, or just walk around Vieux Montreal with your girl. She may also enjoy trying something outside the box like axe throwing at Rage.
For something more sophisticated on your date during the day visit:
Montreal Museum of Fine Arts
Biosphere Environmental Museum
Museum of Archaeology
Museum of Contemporary Art
Redpath Museum
Phi Foundation for Contemporary Art
Pointe-à-Callière
Biodome
For a quick weekend getaway check out our Quebec City date night guide.
Enjoy Dating Montreal Girls
Hopefully we didn't bore you by mentioning the same areas of the city over and over. In truth cities like this one are the best for a single guy who is looking to hook up.
Nothing is worse than visiting a town where all of the best places for local singles nightlife are spread out and far apart. Being able to rent a hotel room right in Saint Laurent or near Crescent Street where all of the sexy girls in your area will be is a major advantage for you.
The closer you are staying to the place where you pick them up the more likely they are to leave with you. Don't forget about the single women near you getting laid on Adult Friend Finder either, they can help keep you warm on those cold winter nights.
That wraps up our best places to meet girls in Montreal with our dating guide, enjoy your time here.