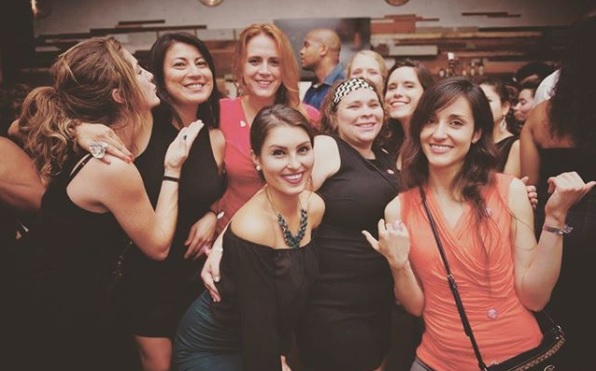 If you are looking for the best places to meet girls in Oakland with a dating guide then this post has all the info you need. Just give us a few minutes to fill you in on where to pick up single women in your area and also some talk about great ideas for a date night.

We always like to start our guides off with the best nightlife a city has to offer. Then we will move on to meeting single Oakland girls during the day or how you can use online dating sites to try and get laid a little sooner.
Next we will transition to local date night ideas and some neat things to do during the day together. Whether you are looking for a girlfriend, someone casual to hook up with, or a new place to take the wife we have you fully covered.
Nightclubs & Pick Up Bars
These days a lot of people will only care about a quick list of singles bars and nightclubs to pick up Oakland girls so here it is:
The main area for singles nightlife would be in Adams Point and Uptown which are neighborhoods next to each other to the north and west of Lake Merritt. This is where you are going to find many of the best local lounges and singles bars if you hope to hook up quick.
There aren't many real nightclubs here, mostly you get lounges and bars but there isn't much of a difference. If you want to try and hook up with Oakland girls then Adams Point and Uptown are the top areas to do it.
For guys who are traveling through town and hoping to get laid getting a hotel in or near those party areas would definitely be recommended. Jack London Square is another solid option about 10 minutes away where you will find more single women at bars in your area as well as spots for your date nights.
We also have covered trying to get laid in San Jose if you want to give the nightlife there a try.
Meet Oakland Girls During The Day
You should be able to find plenty of single Oakland women walking around by Lake Merritt on Lake Shore Avenue throughout the day. Of course the nightlife will give you more options, but Adams Point and Uptown should also be solid for day game, as will Jack London Square.
The UC Berkeley campus isn't too far away so you could try to hit on some college girls in cafes or nearby parks. Another option would be to meet more girls near you at malls and shopping districts like:
Alameda South Shore Center
Bay Street Emeryville
Bayfair Center
Eastmont Town Center
Chat With Girls Online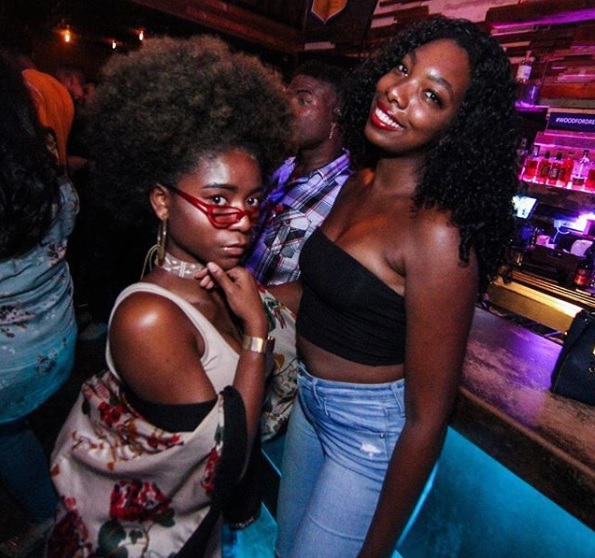 Can we ask you something? How are you supposed to meet girls in person these days? Doesn't it feel like every time you see a hot girl she has headphones on and is avoiding eye contact with everyone else on the street?
Are you really supposed to go over to try and get her to stop listening to the music to hear what you have to say? It doesn't seem to get any better at nightclubs where most girls are just interested in taking selfies.
Don't even get us started on trying to talk to a female co-worker. Be a bit overly polite or even worse ask them out on a date and see how that goes for you.
This is what dating is like for single men right now, and many are struggling to adjust to the modern times. Don't sweat it, girls in Oakland are hooking up as much or more than ever before, you just need to know the right ways to meet them.
You should still be going out to singles bars or starting conversations during the day when the opportunity presents itself. But from a speed and efficiency standpoint nothing can help you get laid quicker than using online dating sites, they are the modern speed dating after all.
Apps are played out, but when women in your area take the time to sign up to a dating site they mean business. We aren't going to tell you about the best sites to find your future bride, there are tons of those and they all can work just fine.
Guys who are only interested in hooking up have fewer options. If all you care about is getting laid use Adult Friend Finder, this site is all about hooking up, not serious relationships.
There are hundreds of girls having casual sex in Oakland and over a thousand in the Bay Area thanks to Adult Friend Finder. The great thing is all these girls know the deal going into it so you don't need to lie or play any games.
Doesn't that sound nice? Two people both knowing where the other stands and both wanting the same thing?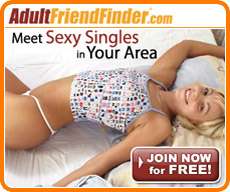 Oakland Dating Guide
We just fully covered the best ways to meet single girls near you so our Oakland dating guide needs to try and take you the rest of the way. Now you need to plan out a nice date night and execute it as well as you can.
These romantic restaurants and cocktail bars could help set the mood in your favor:
Oakland Museum has events every Friday night, and Art Murmur is a big event the first Friday of each month with music, food, and all sorts of things to do.
You could also check and see if you think anyone performing at these venues is someone your girl would want to see:
There are plenty more good comedy clubs in San Francisco if you prefer to head there for your date night. Some of those live music venues could also be great places to pick up local single women depending on who is performing.
Day Date Ideas
Getting out to enjoy a sunny day is something that will put a smile on the face of most girls in Oakland if the weather will allow. Here are some good places to get outside and enjoy an afternoon together:
Redwood Regional Park
Joaquin Miller Park
Huckleberry Botanic Regional Preserve
UC Berkeley Botanical Garden
Tilden Regional Park
Lakeside Park
Morcom Rose Garden
Walk along Lakeshore Avenue and enjoy the water, then head to Plank at 98 Broadway which is an adult bowling alley with a full bar. If you start to get hungry go to Bakesale Betty for some fried chicken sandwiches on your casual date.
There are also some cool museums around like:
Museum of California
Pacific Pinball Museum
Museum of Art & Digital Entertainment
Betti Ono Gallery
Berkeley Art Museum & Pacific Film Archive
Aviation Museum
Chabot Space & Science Center
Enjoy Dating Oakland Girls
Well, that is all we've got. If you have any other tips on where to try and hook up or some cool things to do during a local date feel free to leave them in the comments.
You should never run out of things to do on a date with so many things to do around the region. And don't forget about all of the single women near you in the Bay Area using Adult Friend Finder to get laid either.
That wraps up our best places to meet girls in Oakland with our dating guide, enjoy your time here.