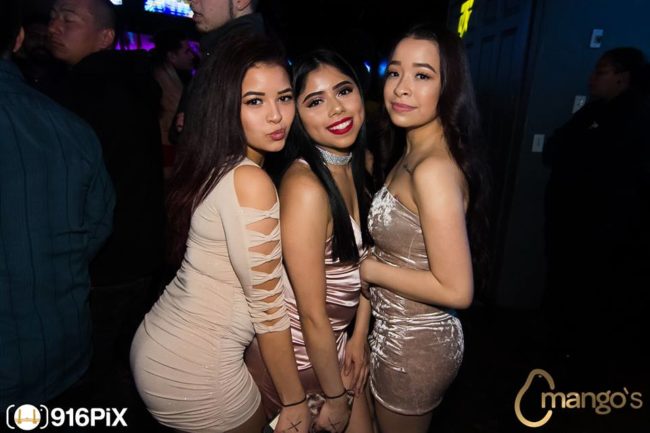 If you are looking for the best places to meet girls in Sacramento and a dating guide then you found the right post. In a few minutes you will know where to pick up single women and some of the best spots for a date night you can find anywhere in the city.
Like most towns much of the best singles nightlife here can be found Downtown, particularly around K or L Streets. This is where people go to hook up and it should have plenty of sexy girls passing through all day and night.
We will begin with the best nightclubs and pick up bars to meet girls in Sacramento, most guys do prefer to hit on women in your area after dark. After the nightlife we will cover areas for day game and also talk about online dating.

Then we will be making the transition to our local dating guide after that. Many of the best romantic restaurants and cocktail bars for your date night will be covered here.
Plus we will have some tips for fun casual activities to do during the day as well. The goal is to get you as caught up on the scene here in as short amount of time as possible so we better get started.
Nightclubs & Pick Up Bars
Some of the best singles bars and nightclubs to pick up girls in Sacramento are:
The main area for singles nightlife can be found on K Street and L Street downtown, right around 15th is where you will want to party. Try to book your hotel room in that local singles nightlife area if you are just passing through town hoping to get laid and you will not regret it.
If you are new to the area know that many of these bars are going to have a cowboy and line dancing theme to them. Another good area for nightlife would be at Lavender Heights, plenty of Sacramento girls go out looking to hook up there as well.
If you aren't really feeling the scene here take an hour drive to try and hook up with girls in Oakland.
Meet Sacramento Girls During The Day
Now we will discuss day game, trying to meet women in Sacramento during the day can be done but is often a long and tedious process. That is the case with day game anywhere.
When you go out to a singles bar there is a good chance that the lady you are chatting with is there because she wants to mingle. When a girl near you signs up for a dating site it is because she wants to meet new guys that are close.
But when you approach a stranger on the street, in the mall, or at the grocery store you have no clue what her situation is. Plus these days people are pretty scared of strangers approaching them.
With all of that said if you want to give it a go visit some of the best malls and shopping areas in the city like:
Westfield Galleria at Roseville
Arden Fair
Folsom Premium Outlets
The Promenade
Downtown Commons
McKinley Park also should have some single women around on a sunny day.
Chat With Girls Online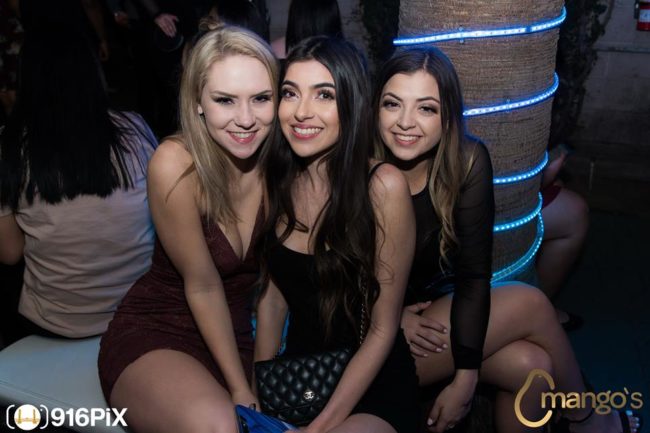 These days the best way to meet single girls in Sacramento might just be online dating sites. There are so many out there, most of them are trying to connect two people who want to find a soul mate.
Not all guys are looking to enter into that serious of a relationship just yet, many just want to get laid. Plus more and more guys are hearing horror stories about marriage and divorce and aren't sure if they ever want to sign on that dotted line.
Well, what is a single guy to do if he just wants to hook up with no strings attached? Try out Adult Friend Finder, there are thousands of women in your area of California on this adult dating network, and they didn't sign up for a casual coffee date.
When girls in Sacramento sign up for Adult Friend Finder it is for one reason and one reason only: to get laid as soon as they can. If only you were there to help them out with their issues. This is the new speed dating, use technology to your advantage and start hooking up more often.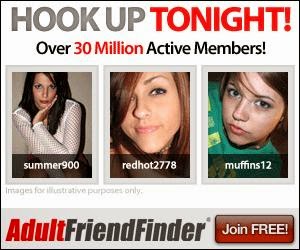 Sacramento Dating Guide
Now you should be fully caught up on the best places and ways to meet single girls in your area and our Sacramento dating guide can take you the rest of the way. Congrats on getting her number and having her agree to go out with you.
Now you just need to show her a good time and hopefully she will want to do the same for you. Try taking her to one of these romantic restaurants or cocktail bars on your date night:
You should also check these links to see who is performing on your date night with your special girl:
Some of those could also be good places to meet single women near you depending on what type of crowd is gathering to see the performance. And for a good free date there is like music every Friday from 5pm to 9pm May through July at Cesar Chavez Park for the Concerts In The Park.
Day Date Ideas
If the weather is nice take advantage of it. Before we mentioned McKinley Park as a place to pick up girls in Sacramento, it can also be great for a casual date during the day just like these other outdoor spots:
Howe Community Park
Meadowview Park
Capitol Park
Maple Park
The Zoo
You could also visit museums and landmarks like:
Crocker Art Museum
Capitol Museum
Railroad Museum
The California Museum
Old Sacramento
Axis Gallery
For something less cultured and a little more casual visit the Coin Op Game Room bar we mentioned above. For a weekend getaway head to Reno and/or Lake Tahoe where the scenery can be very romantic.
Enjoy Dating Sacramento Girls
This city is not known for great singles nightlife but you can still find plenty of fun things to do. If you want to party then stay downtown on L Street or K Street and you will find plenty of hook up bars around.
You might want to buy some boots and a cowboy hat to fit in, but that may not be necessary. Like always it is a numbers game, the more you approach the better you will do. And if you aren't liking the scene or just want to get laid quickly don't forget about the single women near you on Adult Friend Finder.
That wraps up our best places to meet girls in Sacramento with the dating guide, enjoy your time here.