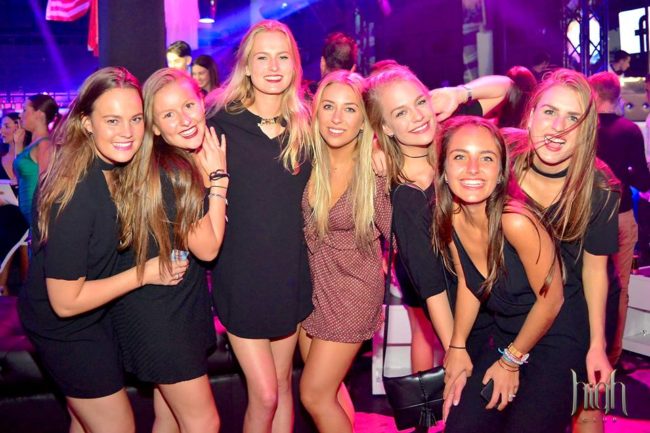 If you are looking for the best places to meet girls in Nice with a dating guide then this is the right page for you. We will be loading it up with info on where you can pick up women in your area and also many great date night ideas.

The nightlife will be the jump off point, then we will cover meeting single Nice girls during the day and tell you about an online dating option to use if you hope to get laid. Local date night ideas and many fun things to do together will be covered as well.
We have talked about picking up single ladies in France many times, let's get on with another one.
Nightclubs & Pick Up Bars
We know many of you are only here to get a list of singles bars and nightclubs to pick up Nice girls so here it is:
The main area for singles nightlife is in the Old Town area AKA Vieux Nice. Sexy girls from around the world will be partying at the bars and nightclubs in this area, particularly during the summer.
If you hope to hook up with girls a Vieux Nice hotel would be the ideal place to stay, or somewhere along the Promenade de Anglais. It won't be a cheap area, but the proximity to the singles nightlife and most of the best date spots in the area will make it so much more likely that you get laid.
Most guys who visit will tell you that the French women in your area will be the hardest to hook up with, unless you are fluent in their language. You will likely have more success with the single ladies you meet who are enjoying a holiday here.
Another thing to point out is that this Cote d'Azur area is very materialistic. Expect to come across many gold diggers, sugar babies seeking sugar daddies, and even straight up escorts in the nightlife or on the beaches.
It might not be quite on the same level as when dealing with Monte Carlo women, but it is close. If you happen to be here in the middle of May you should head down to Cannes for the film festival.
Meet Nice Girls During The Day
All along the Promenade de Anglais and in Old Town you should see plenty of hot women walking around be it day or night. Beaches are also a draw, but most of the beaches here have pebbles and not sand.
You might see some topless Nice girls tanning at Beau Rivage, and that is probably the best beach for day game. There are also many private beaches, but you have to pay to get in (if you are allowed at all) and won't really know if there will be any women near you to try and pick up until after you are there.
Hotel pools can also be a gold mine, and the main square Place Massena is a solid spot as well. Lastly you can try to meet single girls in Nice at malls and shopping districts like:
Galeries Lafayette
Nice Etoile
Cap 3000
Centre Commercial Nice TNL
Centre commercial Nice Lingostière
Chat With Girls Online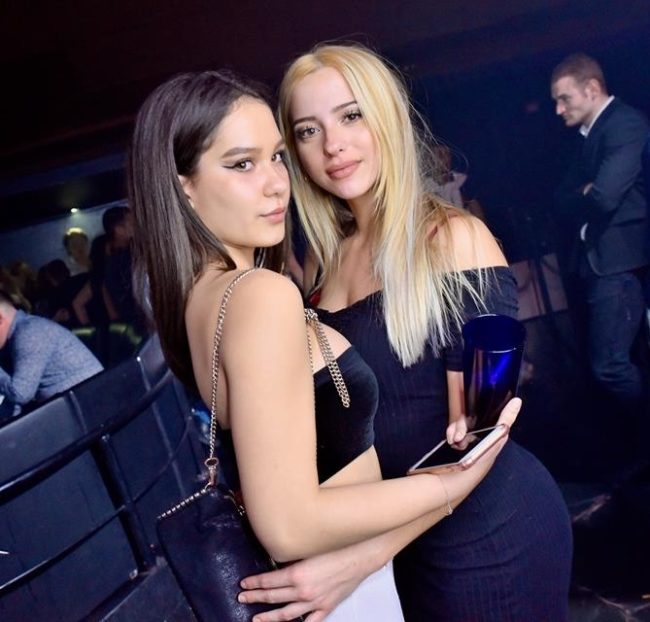 One of the main reasons so many single men like to travel is because they find it a lot easier to meet girls and get laid when they visit other countries. There are a few reasons for this, one is just that everyone likes to try new things so strange men from a new place are intriguing.
A simpler explanation is money, after all if they didn't have any money how could they afford to travel? It is always good to be thought of as a provider, but we already mentioned how when you are in the Cote d'Azur many girls near you will be sugar babies, gold diggers, or full on escorts.
But no matter what you are after you are going to find hooking up usually comes a whole lot easier when you are in a different country. Online dating is when you often will really notice this.
We aren't going to bore you with the numerous options for finding a wife, we expect most of the guys reading this will only be in town for a short time and won't have time for all that. Instead we are going to point out that Adult Friend Finder is extremely popular in France, and you will find hundreds of single women in the Cote d'Azur using it when they want to get laid.
This will allow you to meet girls in Nice to hook up with before you even get into town, or help you bust out of any slumps if you are already here. In an expensive city like this one sending out messages to girls on Adult Friend Finder who want to come over to 'Netflix and chill' instead of being wined and dined can save you a whole lot of money.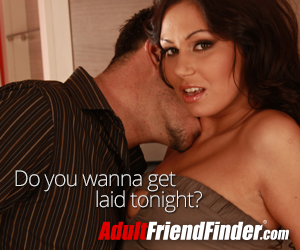 Nice Dating Guide
We just fully covered the best ways to meet singles near you and now our Nice dating guide has to change gears. Any time you are able to get a girl to go out with you it is a great start, now you just have to entertain her on your date night.
Any of these romantic restaurants or cocktail bars could do the trick:
After dinner grab some drinks in the Old Town nightlife, walk along the Promenade de Anglais, or take her to a show at the Opera de Nice.
Day Date Ideas
Getting out to enjoy a sunny day is always advisable if you can. Here are some good places to take advantage of nice weather outdoors together other than the beach:
Parc du Mont Boron
Parc de Valrose
Albert I Gardenf
Parc de la Colline du Château
Castle Hill
Then you have the beaches like Beau Rivage, Blue Beach, or the private options. Many girls would love seeing the animals at the Phoenix Park. Don't forget about the hotel pools either, with the lack of sand around you may prefer a pool to the pebbles.
You should also find plenty of things to do if you take a walk along the Promenade de Anglais. For some additional culture on your date during the day try:
Marc Chagall National Museum
Musée Masséna
Musée d'art Moderne et d'art Contemporain
Musee Matisse
For a weekend getaway to see what this country is really about try visiting Lyon.
Enjoy Dating Nice Girls
This isn't a tough city to figure out, stay along the Promenade de Anglais or right next to Old Town and you will be in the right spot. You can try to get a better deal on a hotel by booking online, but staying in a good area will definitely improve your odds of getting laid.
Speaking of that, don't forget about the single women in your area on Adult Friend Finder who always are down to hook up. That wraps up our best places to meet girls in Nice with our dating guide, enjoy your time here.