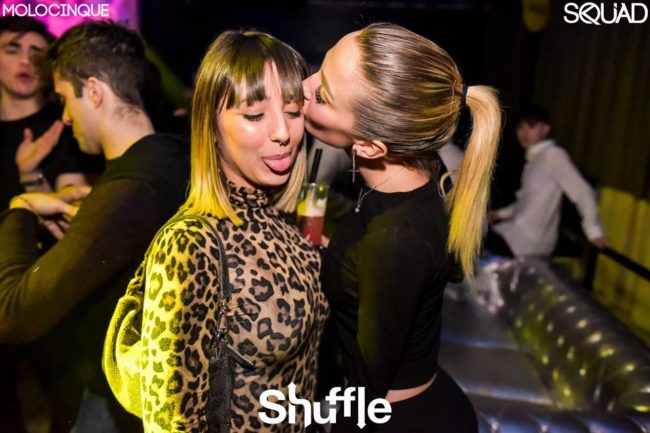 If you are looking for the best places to meet girls in Venice with a dating guide then you have come to the right site! Just give us a few minutes and we can tell you all about where you can pick up single women and also take them out on a date night.

Our posts always get kicked off with the local nightlife even if in this city it is a bit weird. After discussing why that is we will move on to meeting single Venice girls during the day plus tell you about a great dating site if you hope to hook up quick. Date night spots and fun casual things for you to do together will also be discussed.
Be sure to check out all of our dating guides for Italy if you will be visiting other cities around the country.
Nightclubs & Pick Up Bars
A lot of you may only want a quick list of singles bars and nightclubs to pick up Venice girls so here it is:
The main area for singles nightlife is Dorsoduro but Cannaregio also has plenty of pick up bars and there area around San Marco Plaza is good as well. If you are more interested in going out to nightclubs to try and hook up with Venice girls you won't find many good options here.
In fact while we just said 'singles nightlife' in truth it can be pretty hard to find local single women around who are looking to get laid quick. This city is known worldwide as a great place for a romantic vacation, so that means most of the people who visit are already coupled up.
There are under 300,000 people who live here, and when you go out to a bar or club you will usually be partying with other tourists. Well if almost all of the girls near you are on a trip with their partner that doesn't give you all that many chances.
Try to get a hotel near the nightlife in Dorsodure, Cannaregio,or by San Marco Plaza and if you do see a sexy girl in your area by herself make the most of it. We have a good list of pick up bars and nightclubs in Milan and there will be far greater opportunities for you in that city.
Meet Venice Girls During The Day
All over the streets of Venice you will see women walking around day and night. Once again you are going to run into the problem of if they are single or not, but finding good areas for day game will not be hard.
San Marco Plaza may be a good starting point, plus you can meet single girls at malls and shopping districts like:
Centro Commerciale Porte di Mestre
Laguna Shopping
T Fondaco dei Tedeschi
Nave de Vero
Le Barche
Chat With Girls Online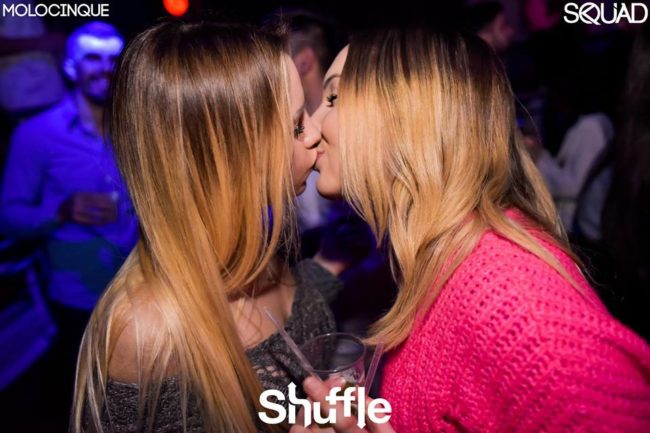 We can't be the only guys out there who feel like the dating and hook up scene has gotten really weird over the past few years, and we don't just mean in this city. People all over the world are more anti-social than ever making it very hard to make new friends or get into someone's social circle.
Nobody trusts anyone and there is a pretty big 'stay home and mind my own damn business' attitude with lots of us. Then when if you do see a hot girl in Venice out she is probably staring at her phone or is listening to music letting everyone know not to disturb her.
If she finally does go out to a nightclub she probably just stands around a table with the few friends she came with ignoring everyone else in the crowd as they shoot Instagram stories. That is life in in these modern times and for single guys it can be pretty hard to deal with.
Don't worry though because all hope is not lost, girls in your area still have needs and when they want to fulfill them they need a guy to help them out. Some people do still hook up after meeting at the club, don't get us wrong, but if you want to get laid in the modern era nothing works faster than online dating.
Guys out there who hope to hook up with single girls in Venice need to be using Adult Friend Finder. It is the site that girls turn to when they are ready to fulfill those desires.
You might just be surprised at how many Italian women are using it, as well as women from all around Europe. This site isn't about finding your soul mate or starting a family, Adult Friend Finder is where two people who are ready to get laid meet up and make it happen now.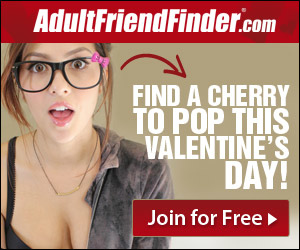 Venice Dating Guide
We just broke down all of your best options for meeting singles near you, the rest of this will be our Venice dating guide as if you need one for this city. Getting a girl to go out with you is definitely a positive, but now you have to show her a good time on your date night.
Luckily you are in one of the most romantic places in the world so all of these romantic restaurants or cocktail bars should work great:
After you wine and dine her you can walk these historic streets looking for your own special spot, take a gondola cruise on the Grand Canal, or see what show is playing at the Teatro La Fenice.
Day Date Ideas
Once again you are in one of the most romantic places in the world. We can tell you about some well-known spots, but you might have a better time exploring and finding some cool places on your own.
Another casual gondola cruise of the Grand Canal couldn't hurt, or check out the Laguna di Venezia. Head up the San Giorgio Maggiore and get a great view of the city from San Zaccaria.
Visit some of the islands in the region like Lido, Torcello, or Murano. Or just spend the day at San Giuliano Park or GIardini della Biennale. There are some great museums, art collections and historic landmarks here as well:
Saint Marks Basilica
Ca'Rezzonico
Doge's Palace
Peggy Guggenheim Collection
Museo Civico Correr
If you can't get enough of the great culture around here then head to Florence next. Or if you prefer to switch up countries head to Vienna in Austria.
Enjoy Dating Venice Girls
Finding great date spots here will be as easy as anywhere in the world. However if you are rolling solo and need to meet some local single women while you are here that won't be a walk in the park.
All you can do is try as hard as you can, and if you need to hook up remember the women in your area on Adult Friend Finder are always eager to please. That wraps up our best places to meet girls in Venice with our dating guide, enjoy your time here.