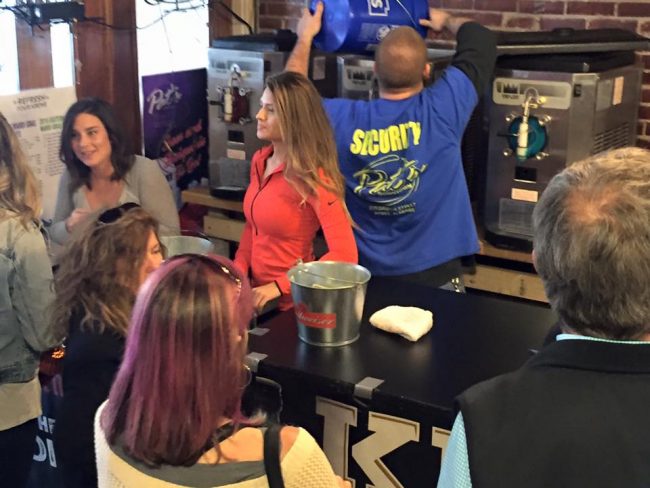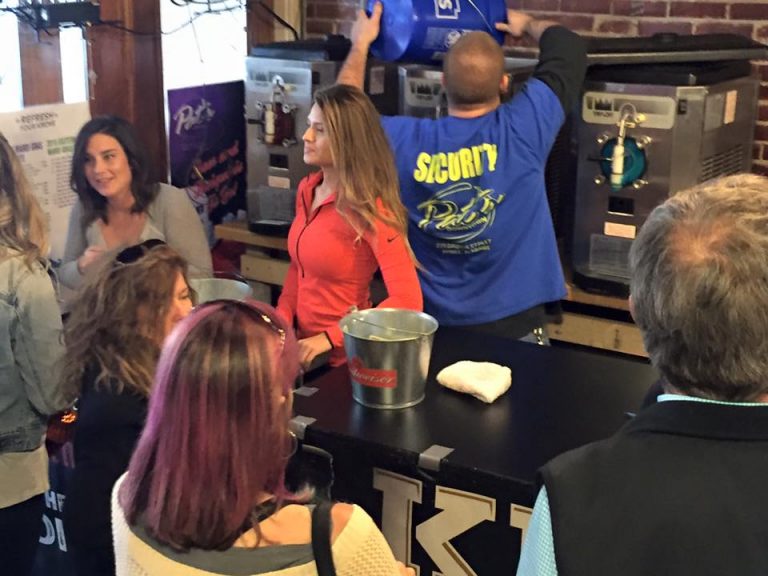 If you are looking for the best places to meet girls in Mobile with a dating guide then we have you covered. In no time we will break down all of the top spots to pick up single women in your area and also mention great ideas for a date night.
We always like to begin with the nightlife and if you want to hook up you have to be partying on Dauphin Street. This city may not be known for having great nightlife like some other cities in the South, but at least most of the spots are close to each other.

Next we will move on to where you can attempt to meet single Mobile girls during the day and how you can use online dating sites like speed dating in Alabama. Local date night ideas and plenty of things to do during the day will also be discussed.
The goal is to get you the info you want as quickly as we can so we better get going.
Nightclubs & Pick Up Bars
To pick up Mobile girls visit the best singles bars and nightclubs in town like:
We mentioned it up top but the main area for singles nightlife is on Dauphin Street downtown. As you can see from the above list just about all of the top spots to try and hook up with Mobile girls can be found there.
If you are a single guy who is traveling through town and trying to plan his trip then this is a really easy city to figure out. If you want to party and hopefully get laid with girls near you then make sure to get a hotel as close to the singles nightlife on Dauphin Street as you can.
While it may not be as easy to find local women for a one night stand here as New Orleans they also hold a pretty big Mardi Gras celebration here every year. That would be a good time to visit if all you care about is getting laid. Or take a spring break trip to Daytona Beach.
Meet Mobile Girls During The Day
Not to repeat ourselves too much but if you want to try and meet single women in Mobile during the day downtown will be the best option you have. There will be lots of foot traffic on those downtown streets throughout the day and night.
Another option would be to try and pick up girls in your area at malls and shopping districts like:
McGowin Park
The Shoppes at Bel Air
Festival Centre
Schillinger Towne Center
Westwood Plaza
Chat With Girls Online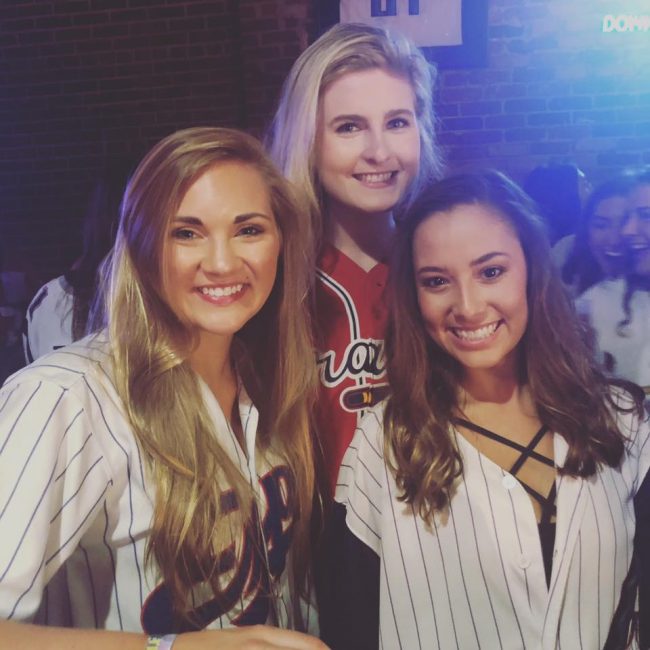 We know that a lot of guys are starting to feel like dating is a lost cause in this social media era that we live in, heck we feel it too. When was the last time that you saw a sexy girl near you that wasn't either staring at her phone or listening to headphones?
When you go out to a nightclub and see a group of sexy women are they actually mingling with the crowd? More often than not you just see them standing around their own table shooting selfies or videos for social media with the group they came with.
Everyone is a star in their own mind, and once she has enough followers her attitude often changes. But that doesn't mean you can just give up, girls in Mobile are hooking up just as much as they used to be.
Heck, they probably are even more than ever before, it just may not appear to be that way. In the modern age you have to find your way onto a ladies phone if you want any chance with her. The easiest way to do that is to use online dating sites, and there are plenty of options for them.
We aren't going to bore you with Truelovematchmate.com or any of the hundreds of sites to meet your future bride. You can easily find those on your own and most of them should work well enough.
Instead we have a great tip for guys who just want to get laid and not enter into a serious commitment for the privilege. Try using Adult Friend Finder, the biggest hook up dating site in the world.
There are hundreds of girls in Alabama using it to get laid, and tens of thousands all around the South. Think about how nice it would be to meet women in your area who can be honest with themselves about wanting to hook up so you don't have to lie to or lead them on.
No being fake, no acting, just be yourself and have some fun. If you want to have casual sex in Mobile then the girls on Adult Friend Finder are who you need to be chatting with. It is like speed dating for the 21st Century.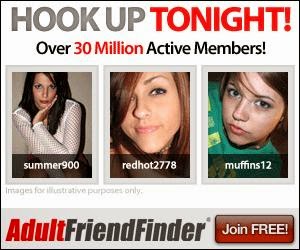 Mobile Dating Guide
We just fully covered all kinds of ways to meet singles so now we better change this over to our Mobile dating guide. Getting a girl to go out with you is definitely a positive, but now you have to show her a good time on your date night or what was the point?
Any of these romantic restaurants or cocktail bars should help to get her in the mood:
Many women would want nothing more than to go dancing in the Dauphin Street nightlife after your meal, or see a show at the Saenger Theatre on your date night.
Day Date Ideas
Getting out to enjoy a sunny day is always advisable if you can swing it. Here are of the best places in the area to take advantage of nice weather outdoors together:
Dauphin Island
Bienville Square
Chickasabogue Park
Mobile Botanical Gardens
Meahar State Park
Gator Boardwalk
Bellingrath Gardens
Most local women would probably love spending the day at Orange Beach or the other beaches on Dauphin Island or along the Gulf Shores. You could always just take a walk around the historic downtown streets and stop off in De Tonti Square for a coffee.
If you prefer to check out some landmarks and museums on your date during the day try:
USS Alabama in Battleship Memorial Park
Mobile Museum of Art
Fort of Colonial Mobile
Fort Conde
Gulf Coast Exploreum Science Center
GulfQuest National Maritime Museum
Looking for a city that isn't too far away to take your favorite girl for a romantic weekend? Try out Birmingham.
Enjoy Dating Mobile Girls
Dating in Alabama is no different than anywhere else. If you want to find a girlfriend, get married, or just hook up you have to put in the effort.
That means going out to mingle at the singles nightlife spots on Dauphin Street. Say hello to any sexy ladies that you happen to walk past during the day, and if all you want to do is get laid just message the women near you on Adult Friend Finder and that problem will get solved with speed.
That wraps up our best places to meet girls in Mobile with our dating guide, enjoy your time here.