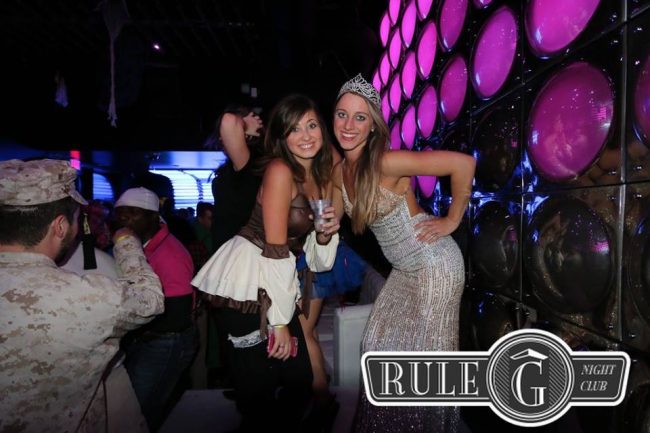 If you are looking for the best places to meet girls in Lincoln with a dating guide then we have you covered. It won't take us long to fill you in on where you should go to pick up single women in your area and then break down some great date night ideas.

We always like to begin with the nightlife for singles, meeting Lincoln girls during the day will come after that. Online dating sites are more popular than ever so of course we will have to mention them too.
Local date night ideas and cool things to do around town at any time will also be discussed. This guide will have it all no matter if you want to hook up with girls from the University of Nebraska or if you are already with your special someone and need to find things to do.
Nightclubs & Pick Up Bars
Let's kick this off with a list of good singles bars and nightclubs to pick up Lincoln girls:
The main area for singles nightlife is downtown on O Street. This is right by the University of Nebraska Campus and Memorial Stadium.
Similar to most college towns students will be partying on O Street and hopefully looking for one night stands most nights of the week. If your goal is to hook up with sexy girls in Lincoln then this is the area you will want to spend your time.
Get a hotel as close as possible and you will definitely increase your chances of getting laid. During the summer, spring break, and winter break the nightlife won't be nearly as good.
A particularly good time to visit would be whenever the football team has a big home game. Here is a list of nightclubs and pick up bars in Omaha if you want to head to a bigger city to party.
Meet Lincoln Girls During The Day
When class is in session the areas around campus should have plenty of college girls passing through on foot. Downtown on O Street will be better at night, but during the day you might find some girls near you to hit on as well.
Another option would be to meet single women at Lincoln malls and shopping districts like:
Clock Tower Shopping Center
Gateway Mall
The Shoppes at Piedmont
SouthPointe Pavilions
Edgewood Shopping Center
Chat With Girls Online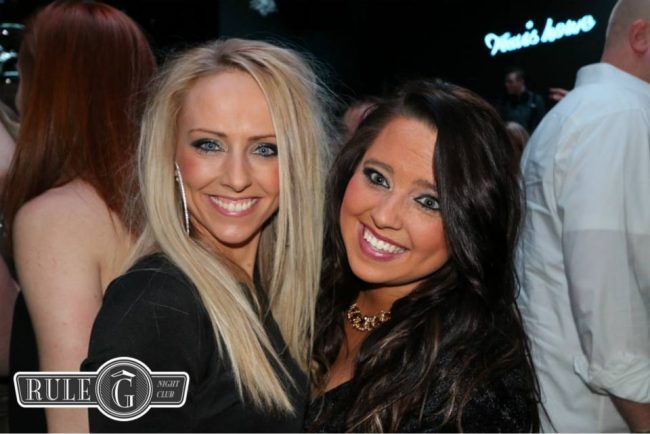 A lot of guys are starting to feel like dating is getting harder and harder in this social media era that we live in. When was the last time you saw a cute girl that wasn't either staring at her phone or listening to headphones?
It doesn't happen very often these days. Then if you go out to a nightclub and see a group of sexy women in your area do they actually talk to or dance with other people than the group they came with?
More often than not you will see them standing around their own table shooting selfies or videos for social media. Every girl with over a thousand followers feels like a superstar and many get a big head because of it.
But you don't need to give up, girls in Lincoln are hooking up just as much as they used to be. Heck, they probably are even more than ever before even if that doesn't appear to be the case.
If you want a chance right now you have to find your way onto a ladies phone. The easiest way to do that is to use online dating sites, and there are numerous options for them.
We aren't going to bore you with Marrymeforever.com or any of the hundreds of sites to meet your future wife. You can easily find those on your own and they are all the same.
Instead we have a great tip for guys who just want to get laid without entering a serious commitment to do so. Try using Adult Friend Finder, the biggest hook up dating site in the world.
There are hundreds of girls near you in Nebraska using it to get laid, and thousands across the midwest. Think about how nice it would be to meet a local girl who wants to hook up like you that you won't need to lie to or lead on.
No being fake, no acting, just be yourself and have some fun. For guys that are only interested in having casual sex in Lincoln the girls on Adult Friend Finder are the answer.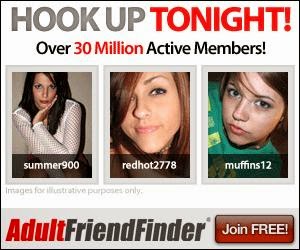 Lincoln Dating Guide
After covering all those ways to meet singles near you our Lincoln dating guide better have some places for you to take them. Getting a girl to go out with you is always a good thing, but now you need to be able to show her a good time on your date night.
These romantic restaurants or cocktail bars should do the trick:
After your dinner and drinks finish off your Lincoln date night at the Mueller Planetarium, or on Monday nights Duffy's has live comedy acts.
Day Date Ideas
Getting out to enjoy a sunny day is always advisable if you can. Most girls in your area would love nothing more than to spend a nice afternoon outside together and here are some good places for that:
Sunken Gardens
Pioneers Park Nature Center
Lincoln Parks & Recreation
Cripple Creek Park
For an interesting cafe downtown head to The Hub Cafe. Other than that, The UNL Outdoor Adventures Center has a really good rock climbing wall, or head over to the Lincoln Escape Room on your date during the day. Like most universities you can find some really cool museums here like:
University of Nebraska State Museum
Sheldon Museum of Art
Great Plains Art Museum
If you can't get enough of college towns head South to Lawrence, or for another unique town to check out try Des Moines.
Enjoy Dating Lincoln Girls
Dating is always a numbers game, the more effort you put in the better your results will be. That holds true whether you are looking for a wife or just want to hook up with sexy ladies on O Street.
College towns can be a lot of fun, but when class is not in session there may not be a lot going on. No matter when you are here the single local women on Adult Friend Finder will always be down to get laid.
That wraps up our best places to meet girls in Lincoln with our dating guide, enjoy your time here.