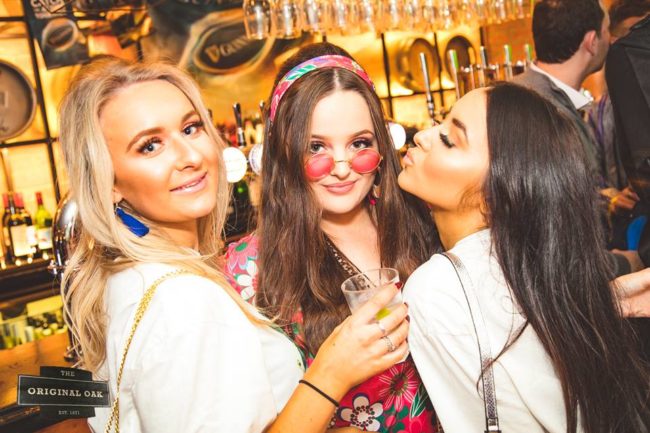 If you are looking for the best places to meet girls in Leeds with a dating guide then we have you covered. When it comes to where you can pick up single women in your area and bring them out on a date night there is plenty to discuss.

We always like to start these off with the nightlife, next we will mention places to meet single Leeds girls during the day and how you can use online dating sites to speed things up. After that we will talk about great spots to go on a local date night and share many ideas for cool things to do together throughout the day.
We will also briefly discuss meeting girls in Bradford though the nightlife over that way doesn't offer many options. Be sure to read more of our United Kingdom dating guides if you plan to visit any other cities around the country.
Nightclubs & Pick Up Bars
We know patience is hard to come by these days and a lot of guys will only care about a list of singles bars and nightclubs to pick up Leeds girls so here it is:
There are a few good areas for singles nightlife here that we need to discuss. The first would be Call Lane which would probably have to be the best place in the city to search for a one night stand.
It is all about partying and many girls in Leeds go to hook up at the bars and nightclubs you can find there. Next comes Greek Street, this would be like the upscale singles nightlife with swanky cocktail bars and fancy restaurants.
Overall Greek Street is probably better for a date night, though it can be a good spot to pick up new women and get laid as well. Then there is Otley Road, home of the infamous Otley Run Pub Crawls.
This is the Leeds student nightlife area in Headingly which offers many options for hooking up with university girls. However a lot of the bars in that area won't allow you to enter if you don't have a student ID.
Picking the right part of town to stay in is always key if you are trying to hook up on a trip. Don't worry if you feel a bit confused at this point, we have a dating and nightlife map coming up that will help you get a better lay of the land.
Our advice would be to book at hotel near Call Lane or between Call Lane and Greek Street. Then you can take a car up to Otley Road to try and get laid with uni girls near you, but you probably don't want to spend all your time in that area as it is outside of the city center.
Guys who want to try to pick up women at bars in Bradford can just head to the cities Northern Quarter around Forster Square and Westgate where many of the best places to party are located. With that said nightclubs are hard to come by and the online dating site we will mention soon might work better for you.
If all of the above does not offer enough for you then you can find plenty of bars and clubs to meet girls in Manchester and it isn't too far away. On that note either is Sheffield.
Meet Leeds Girls During The Day
Those same downtown areas around Call Lane and Greek Street should also be pretty good for day game. Trying to find hot single women in your area on the streets these days isn't easy, but if you put in the effort you will eventually run into some.
You can also always try and meet Leeds girls at malls and shopping districts like:
The Merrion Centre
Trinity
White Rose Shopping Centre
Victoria
Grand Arcade
Chat With Girls Online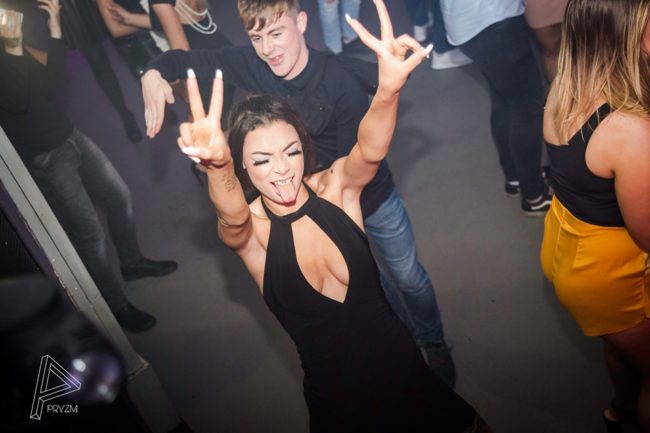 Where would we be as a society right now without online dating? Let's face it guys, these are some weird times for our species as technology is really changing things.
If you want to get from one city to the next you don't hitch up the wagon, you hop in a plane. If you get hungry you don't have to cook a meal or go to a restaurant, you can just open up an app and get delivery.
There are countless examples of new ways to save time and make our lives easier, but it also has some adverse effects. Just ask yourself this: when was the last time you saw a good opportunity to approach a sexy girl in Leeds or Bradford?
You don't often see them walking anywhere, they order a ride if they don't have their own car. If you do see them during the day they likely have headphones on making it super awkward for you to go start a conversation.
Single women in your area still do go to bars and nightclubs, but more often than not it is with a group of friends that they stick to like glue. For a few hours they take dozens of selfies and shoot lots of videos to post on social media and then they leave with the group they came with.
You certainly aren't the only one seeing this, everyone is. The best way to adapt is to use technology to your advantage with online dating.
If you are anything like us and find yourself more interested in hooking up with girls in Leeds or Bradford than getting into a serious relationship try out Adult Friend Finder. This site has been around for close to two decades and it is the place to go to meet easy women online near you.
Of course it could something more serious down the road, you might just have an enjoyable fling, or maybe you will find a long term friend with benefits. Adult Friend Finder is the modern speed dating, the sooner you check it out the sooner you will be glad that you did.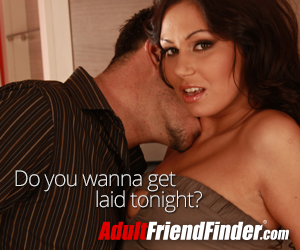 Leeds Dating Guide
At this point our Leeds dating guide needs to take over since you are already caught up on where to meet singles near you. Getting a girl to go out with you is always a good thing, but now you it is on you to be able to show her a good time on your date night.
Any of these romantic restaurants and cocktail bars should work out quite well:
Remember that Greek Street isn't only for singles nightlife, it also offers many great options for a date night. The Leeds Comedy Club can be a lot of fun when the right comedian is in town, or you could see other live performances at the Grand Theatre or 02 Academy.
Day Date Ideas
We always suggest that if you are going to have a date during the day that you get outside if the sun is out. Here are some good places to take advantage of nice weather outdoors together:
Roundhay Park
Meanwood Valley Trail
Rodley Nature Reserve
Golden Acre
Wharfe Meadows Park Otley
Temple Newsam
You could also go to Tropical World or Lotherton Wildlife World where you can see all sorts of cool plant and animal life. Harewood House is definitely worth a visit, or you could go to the Great Escape Room.
For those who want to involve alcohol on your date during the day go bowling and play games at Roxy Ballroom. Then there are some cool museums and landmarks around like:
Kirkstall Abbey
City Museum
Industrial Museum
Thackray Medical Museum
Royal Armouries
For a weekend getaway maybe try somewhere like Liverpool? Or if you have visited that town too often look into Nottingham.
Enjoy Dating Leeds Girls
We have covered this town as well as we can at the moment but we will be updating this page often. If you have any special tips or want to correct any out of date information here please go ahead and do so in the comments.
Also don't forget about the single women on Adult Friend Finder who are always ready to hook up. That wraps up our best places to meet girls in Leeds with our dating guide, enjoy your time here.