If you are looking for the best places to meet girls in Ibadan with a dating guide then you have found the right place. There is a lot to discuss when it comes to where you can pick up single women in your area as well as for where to go out on a date night together.

We always start our posts off with the nightlife before covering where you can meet single Ibadan girls during the day and mentioning the best online dating site to use here. Local date night ideas and a wide variety of things you can do throughout the day together will also be broken down.
Towards the end we will share some quick travel tips for any expats and tourists who don't have a lot of experience trying to hook up with women in Africa yet.
Nightclubs & Pick Up Bars
Here is a list of the best singles bars and nightclubs to pick up Ibadan girls:
The main area for singles nightlife would probably have to be along the Ring Road in the center of the city. A good landmark to know you are in the right spot is the Palms Shopping Mall, as you can see from the above list a couple of the top spots for trying to pick up single ladies are right there on site.
If your goal is to come here, party a lot, and attempt to hook up with Ibadan girls then getting a hotel along Ring Road or near Palms Mall would not be a bad idea at all. You are always a lot more likely to get laid if you have a private room to take them after you pick them up or take them out on a date night.
Jericho Mall is also centrally located and would be another solid area to make your home base. Plus there is more singles nightlife up near the university, places like GQ are in that area where you can party with some hot college girls near you.
It is important to note that when you go party here do not be surprised to notice freelance prostitutes in Ibadan bars and clubs. This is common all over this continent and in most impoverished countries around the world, if you are about to pull a local girl way out of your league she may be hoping to be paid.
While you can't find as many places to search for a one night stand here as Lagos there are still more than enough options to have a good time. Similar to what you find when partying in Kano.
Meet Ibadan Girls During The Day
Day game is going to be tricky for a few reasons. First, the streets are often very dirty, overcrowded, and just frankly a mess in general.
You might find some single women near you walking around along the Ring Road or by the university, but for the most part try to spend your time indoors in the nicer areas. That means trying to meet Ibadan girls during the day at malls and shopping districts would probably be the best idea:
Ibadan City Mall
The Ventura Mall
Palms Shopping Mall
Agbowo Shopping Complex
The Jericho Mall
Cocoa Mall
Chat With Girls Online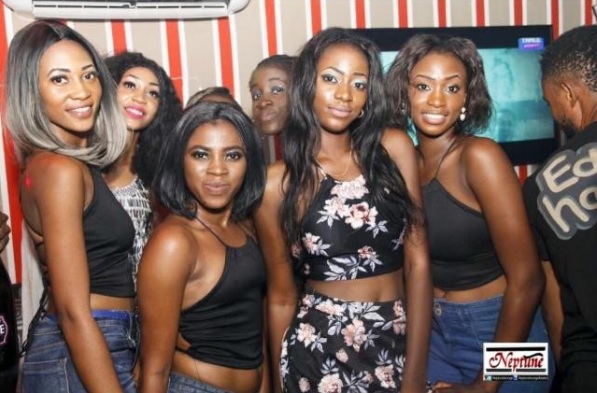 These days plenty of guys have figured out that your odds of hooking up with women in your area go up quite a bit when you are traveling to a foreign country. This can be for numerous reasons, one is that you are a new experience for them, in a country like this it may also be financially motivated.
It can be really easy for foreign men to get a woman's attention, have her accept an invitation to go out on a date night, and that leads to many more chances to get laid. To make things even better online dating sites compound this effect tenfold because you can begin to set things up before you are even in their town.
Back in the day the nightlife for singles was your only real hope, these days it is secondary for many guys. It is so easy to begin to meet girls in Ibadan online on Afro Introductions that you can have date nights lined up with local women before your plane has touched down.
Afro Introductions is the biggest and best online dating site all across the continent and using it will really improve your odds of getting laid while you are here. Plan well before you arrive and hooking up will almost be a certainty instead of a roll of the dice. Of course local guys have their own big advantages like knowing the language and it will work great for you as well.
Some people may be worried about scams, well this site is part of Cupid Media and they do a great job of banning any problem accounts. However in a poor country like this one there probably will be a few bad seeds who do ask you to send them money.
Well, just don't send them any money and you won't get scammed. Seems simple enough.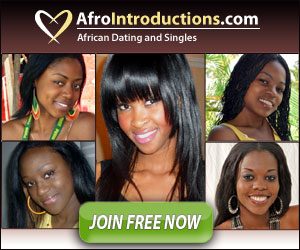 Ibadan Dating Guide
We just talked about all of the ways for you to meet singles near you so you should be pretty confident about that part. Now our Ibadan dating guide will help you figure out where to bring your special girl out for a good time.
These romantic restaurants or cocktail bars would all work quite well for a date night:
Get a nice meal then go for drinks and dancing in the Ibadan nightlife.
Day Date Ideas
Getting out to enjoy a sunny day is always a great game plan whenever possible. Here are some of the best places to take advantage of nice weather outdoors together:
Agodi Gardens
University of Ibadan Zoological Gardens
IIta Forest Reserve
Old Oyo National Park
Lake Eleyele
You could also just roam around the Dugbe Market, or head over to the Bower Memorial Tower. To get a better sense of the culture and tradition you can find here on your date during the day try:
National Museum of Unity
Cultural Centre of Mokola
Mapo Hall
Irefin Palace
For a weekend trip with your best lady head to Accra, or if you prefer to stay in the country check out Benin City.
Tips For Tourists & Expats
This isn't exactly a travel guide so we aren't going to go too in depth here, but we do have some quick tips to help you out. The local currency is the Naira which trades at about 445 for every USD as of our most recent update.
One of the main things that will help you hook up with Ibadan girls is getting a hotel in the right area. We mentioned earlier that somewhere along the Ring Road and better yet near Palms Shopping Mall would be ideal.
Jericho Mall would also be solid. In a city like this one being near a mall is always a good idea because you always know you can get a meal or find something you might need at one.
Remember that when you go out to search for a one night stand in the nightlife there will be freelance prostitutes at Ibadan nightclubs and bars. That is just how things work here, and if you get laid that first night there is a decent chance they were hoping to get paid.
That isn't always the case, some women will hook up for free of course, but in Nigeria and much of Africa it is pretty common for men to compensate a local girl if she lets him get laid. Some call it prostitution, some call it the way of the world.
If you are about to pull a girl way out of your league just ask yourself why you think she is choosing to leave with you. If you can't figure it out just go ahead and ask her so you are both on the same page.
Enjoy Dating Ibadan Girls
OK guys, at this point we have covered this city as well as we can. However we do ask for help from you guys to correct any out of date information, if a bar or club closes please let us know so we can remove it from the list.
Remember to use Afro Introductions if you want to meet more single women in your area and make your life a lot easier. That wraps up our best places to meet girls in Ibadan with our dating guide, enjoy your time here.