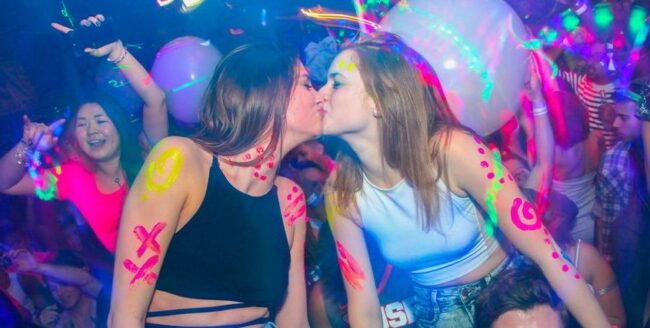 If you are looking for the best places to meet girls in Greensboro with a dating guide you can stop your search right now. This post is loaded with info on where you can pick up single women in your area and have a great date night together.

The nightlife and hooking up is how we will start before pivoting to meeting single Greensboro girls during the day and an online dating site for those who want to move quick. Local date night ideas and all kinds of casual stuff to do throughout the day will get a mention as the post rolls along.
Some of you may be interested in reading more of our posts that cover tons of cities around the Southeast.
Nightclubs & Pick Up Bars
Here is our list of the best singles bars and nightclubs to pick up Greensboro girls:
The two main areas for singles nightlife would be downtown and along Spring Garden Street in College Hill by the campus. Those who are traveling here and have ideas of hooking up with Greensboro girls will be glad to know that they are both really close to each other.
Your best game plan to get laid would probably be to book a hotel downtown and then take a quick ride over to College Hill if you want to hit up the college bars. But there are plenty of bars and nightclubs downtown so you may not ever need to head over there.
Either way, it is nice to have two good areas for singles nightlife so close together and that really helps make it easier to get laid. We should point out that we put Chemistry at the bottom of the list because it is an LGBT or whatever kind of club but these days many straight women in your area do love going there to dance.
If you happen to be visiting in the summer or over winter break when the students are not in town you may find it easier to hook up in the Raleigh nightlife which is about an hour away.
Meet Greensboro Girls During The Day
The streets downtown should be plenty busy whether the sun is up or down. Single Greensboro women will be coming into town to shop, hang out at a café, grab lunch or just roam around.
Those reading this that are young enough may also have success hanging out at parks or cafes near the campus. Plus you always have the old reliable of trying to pick up girls at malls and shopping districts like:
Friendly Center
The Westover Gallery of Shops
Wendover Place
Four Seasons Town Centre
Sedgefield Crossing's Shopping Center
Chat With Girls Online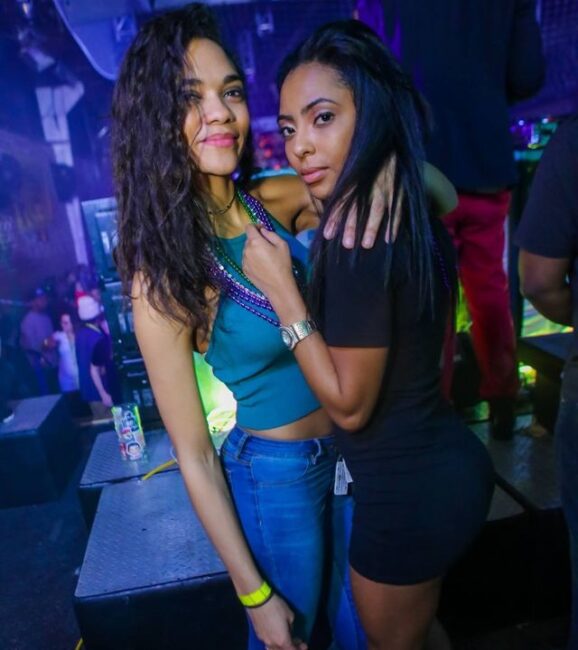 Look guys, none of us choose to stand on the side of the road for 10 minutes waiting for a taxi these days since we can just use an app to make our lives easier. There is just no need to use the old method, yet why do so many guys look down on online dating sites?
We aren't saying they are the end all be all, but we want you to think about the last time you went out to a nightclub for a second. How many of the girls near you were there to have fun and meet new people? And how many were there for an Instagram photo shoot?
You know what makes it hard for us to get laid? When we live in a world where most girls don't care about anything other than how many likes their most recent selfie got. But thankfully technology has given us some new hope up thanks to online dating sites.
If you want to meet girls in Greensboro online and are just looking to hook up use Adult Friend Finder. Many of you will probably be shocked at how popular this site has become across the US over the past decade.
You could put on some nice clothes, go wait in a long line, and spend a lot of money to maybe find a cute local girl who will actually talk to you at a club and then hope she is ready to hook up. Or you could just log on to Adult Friend Finder at any time and start messaging girls in your area who actually want to get laid right now.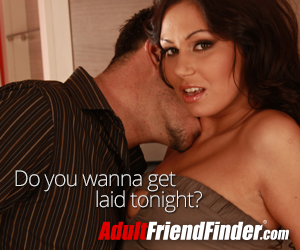 Greensboro Dating Guide
Now that we have covered the best ways to meet single girls near you our Greensboro dating guide needs to help prepare you for what comes next. Most of the time you are only going to hook up if your date night is on point.
Any of these romantic restaurants and cocktail bars can set a good tone for the evening:
Every first Friday of the month you can head to City Center Park which puts on a cool art event. After you share a nice meal head downtown to party at the nightclubs and bars in the area. Or take her to see a live show at:
Day Date Ideas
Most Greensboro girls would love to spend a sunny day outside when possible and some of the best outdoor areas around the city are:
The Arboretum
Guilford Courthouse National Military Park
Tanger Family Bicentennial Garden
Botanical Gardens
Gateway Gardens
You could also go kayaking on Lake Brandt, ice skate year round at Ice House, or have some adventures at Wet'n Wild Water Park. The Cultural Center is pretty casual, or try an escape room like Breakout. Boxcar Bar + Arcade from the best local hook up bars section could be a fun place to chill during the day too.
You can also find some cool museums and interesting places like:
Science Center
History Museum
International Civil Rights Center & Museum
Weatherspoon Art Museum
205 Collaborative Gallery
And if all that isn't enough read our Charlotte dating guide and then drive there in a little over an hour. For somewhere even closer check out these things to do in Winston-Salem.
Enjoy Dating Greensboro Girls
For now that is all we have to offer but this post will be updated a few times a year. If you have any special tips or want to correct any out of date information here please go ahead and do so in the comments.
Those single women near you on Adult Friend Finder are ready to hook up, you just need to send them a message. That wraps up our best places to meet girls in Greensboro with our dating guide, enjoy your time here.