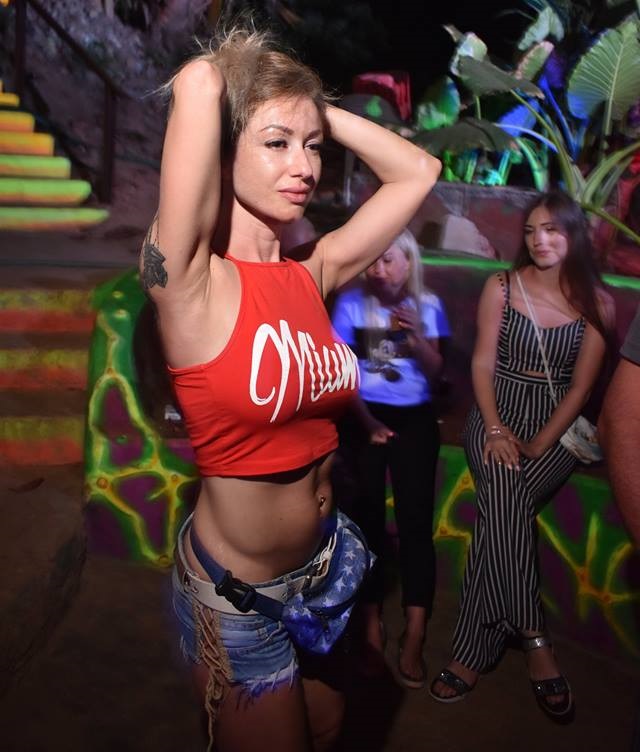 If you are looking for the best places to meet girls in Goa with a dating guide then you have come to the right place. This popular beach town has the best opportunities for picking up single women in India, and some interesting options for your date night.

Our first section will be all about the wild nightlife this town is known for. If you want to meet single girls in Goa there will be parties all around you.
From there we will talk about meeting women in your area during the day or on online dating sites before pivoting to our local dating guide. All throughout the post we will discuss how trying to hook up here is different than most places in India.
Nightclubs & Pick Up Bars
We always like to start with a quick list of the top nightclubs and singles bars to pick up Goa girls:
Now let's talk a little more about the singles nightlife here. This is a town that has been known for drugs, sex, hippies, and wild parties for a very long time. Raves were big here before they were even a thing in most other places.
People from around the world move or visit to let loose and have as much fun as they can at the various pick up points in town. Obviously this makes for some great opportunities to hook up with girls in Goa.
There are a few main areas for singles nightlife we want to discuss, the first being Baga Beach where you can go party at Tito's Lane. Quite a few of the pick up bars from the above list are located there, and Baga Beach is connected to Calangute which is another popular beach.
This would be considered more of the 'touristy area' and from November to February it will be packed with people from around the world, particularly many Russian women. Then there is Anjuna Beach which has been known as the 'hippy area' for the longest time.
Popular clubs like Curlies and Shiva Valley are the epicenter of the singles nightlife in Anjuna Beach. Expect lots of backpackers, hippies, drugs, and even people getting laid on the beach. Well, expect a lot of that all over this crazy town where some people have a very adventurous Goa sex life.
In recent years Arambol Beach has become another area for the hippies and backpackers to party, do drugs, and chill together. The market in Arpora on Saturday nights has become known as a great pick up joint.
In Goa the best places to meet girls for a one night stand will be near Baga Beach and Anjuna Beach, though you never know where you will find one who is ready to hook up. There are many raves and special events, be on the lookout for flyers or ask people if they know of any cool parties going on, there is usually something to satisfy the sex life of the women in your area.
Also walk around the beach near the main pick up joints like by Curlies in Anjuna or Tito's Lane at Baga. Lots of girls will go out to get away from the music for a bit and that can be a prime chance to pick them up.
As rampant as drugs are here there are lots of scams. This might mean police scams, or it might just mean fake drugs being sold. Be careful and if you do want to buy try to find someone who can vouch for a reliable dealer.
While not anywhere on this level you can find good nightlife in Calcutta on Park Street and it could make for a really fun trip.
Meeting Goa Girls During The Day
We want to quickly clarify something, even if this may not be the right time. While we keep saying 'Goa girls' we don't actually mean the local Indian women.
Sure, they will be around and some can be very beautiful, however Indian women are known to be extremely sexually conservative. That might change if you are talking to some girls from Mumbai on their vacation, but maybe it won't.
If all you want to do is hook up and get laid on a short trip definitely stick to the other tourists or backpackers who are living here. They are going to be far more likely to head back to your hotel or bang in a bathroom stall.
OK, now that we got that out of the way back to meeting girls in Goa during the day. Your best bet is to hang around the touristy areas near beaches like Anjuna, Baga, or Calangute.
Many women in your area will want to party hard at night and relax on the beach all day, so be where they plan to be. You could also look around the markets or shops, but the beach is the main draw.
Chat With Girls Online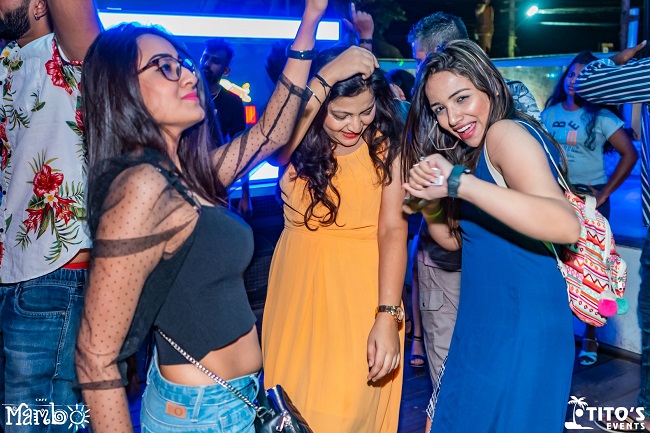 This is not your standard city so things are going to be done differently here. If you aren't big on the party and rave scene then you may not even want to come.
That is how most guys hook up, but as we all know picking up in bars or clubs can be pretty hit or miss. Sometimes you get lucky and the first girl you talk to is ready whenever you are.
Other times you can approach ten different girls and they all have a reason why they can't leave with you. One way to lower that variance is to use online dating sites, and if getting laid is all you care about check out Adult Friend Finder.
This site isn't about meeting her parents or holding hands. This is an adult dating site that is totally geared towards hooking up, and hooking up often.
If you want to maximize your chances of getting laid with Goa girls sign up to Adult Friend Finder before you come. If you are traveling around India then this site will help you a ton in other cities where parties are not so easy to come by.
Plus it works well all over Europe, the US, and Australia so you can bring the crazy vibe from here back to your hometown if you don't live here.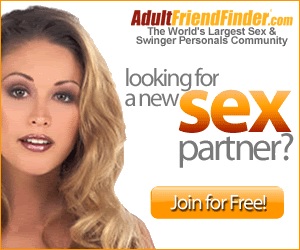 Goa Dating Guide
Now you are fully caught up on where to meet single girls near you and our Goa dating guide needs to kick into full gear. Getting her to go on a date with you is awesome, but your work is not anywhere close to done just yet.
Generally we would say that being at the beach would mean that you are in prime position to find many great spots for a date night. A beach in India known for raves and hippies may not be the same as some others, but you can still make things romantic.
Try taking her to one of these restaurants or cocktail bars:
That night market in Arpora is another good spot for your date night in Goa.
Day Date Ideas
There are a ton of things to do here, even if most people just want to lay on the beach all day. You are near the ocean and surrounded by a jungle, what more could you ask for?
Here are some of the best places you could visit to enjoy the natural beauty around you:
Salim Ali Bird Sanctuary
Jogger's Park Chicalim
Campal Gardens
Dudhsagar Falls
Todo Waterfall
You could go out on the water to jet ski, do parasailing, go scuba diving or snorkeling. Grand Island is worth a visit, and Fort Aguada is a really cool landmark. Another fun place to go for a casual date on a sunny day would be the Bondla zoo.
Then you have museums like:
Museum of Goa
Archaeological Museum
Naval Aviation Museum
If you want to just chill at the beach away from the tourists and drugs then steer clear of Baga and Anjuna. Instead go to Cola Beach, Agonda Beach, or Benaulim.
Remember that you are in a touristy town in a very poor country. If you want to buy anything or take any tours be prepared to negotiate, there is a huge difference between the local price and tourist price.
This city might be too wild for some that don't care for a crazy sex life, if that is the case just head over to New Delhi or Pune and see the real India.
Enjoy Dating Goa Girls
This is one of the more unique places you are going to find. A beach town known for wild parties located in one of the more conservative countries on the planet as far as nightlife goes.
Common travel advice for single men is to not go to India if you want to get laid. The local women here are not quick to hook up by any means, and there aren't that many pick up joints to visit after dark in most cities.
Yet here there is always a party going on and drug use is rampant. If you decide to partake just be aware that even if it appears everyone is doing it you still are breaking the law.
Don't forget to contact some single women near you on Adult Friend Finder if you want to maximize your sex life by adding many more chances of hooking up. That wraps up our best places to meet girls in Goa with the dating guide, enjoy your time here.