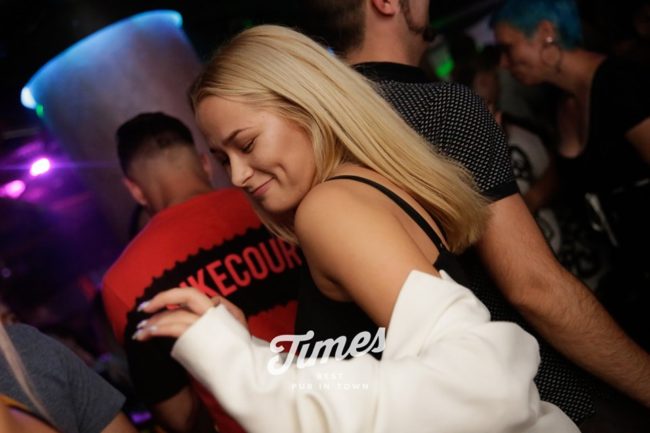 If you are looking for the best places to meet girls in Brasov with a dating guide this is the right post for you. Just spare us a few minutes of your time so we can tell you all about where to pick up single women in your area and also mention some great spots for a date night.

As usual we will start with the nightlife and meeting single Brasov girls during the day plus how you can use online dating sites to speed things up. Local date night ideas and a wide variety of different things to do together will also be discussed.
We say it often but we love older cities in Europe like this one because they are so easy to figure out. Just stay near the main square and you are close to just about everything.
Nightclubs & Pick Up Bars
Let's start with a list of singles bars and nightclubs to pick up Brasov girls:
The main area for singles nightlife is all around that main square we were just talking about which is called Piața Sfatului. Any guy who is traveling here and hoping to hook up with Brasov girls will definitely want to get a hotel room as close to the main square as possible.
Not only will this have you near much of the singles nightlife to search for a one night stand, but you will also be close to the best date spots in the city. It is always easier to get a girl in your area to go back to your place after a date or you pick her up at a bar or nightclub when you have a room nearby.
It should be noted that this city has a rather small town feel and the nightlife generally only goes strong on Friday or Saturday nights. On weekdays you won't have many options, though you can always hop on the train for a couple hours and try to get laid with women in Bucharest instead.
Plus in the summer you may want to look at all the partying that goes down in Constanta.
Meet Brasov Girls During The Day
Once again the Piața Sfatului square is going to be the best answer for this section, just as it will for most. Not just the square though, roam around the streets in the Old Town area and look for single women in cafes or shops to introduce yourself to.
Another option would be to attempt to pick up girls at Brasov malls and other shopping areas like:
Magnolia
Coresi Shopping Resort
Eliana Mall
Star Shopping Center
Unirea Shopping Center Brașov
Chat With Girls Online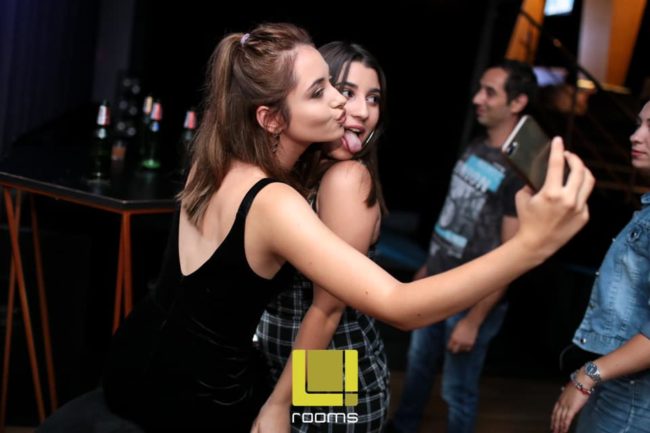 Where would we be right now without online dating? Let's face it guys, these are some weird times for our species as technology has started to make some things weird.
If you want to get from one city to the next you don't hitch up the wagon, you fly in a plane. When you get hungry you don't have to cook a meal or go to a restaurant if you feel lazy, you just open up an app and get delivery.
There are countless examples of technology saving us time while making our lives easier, but it also has some adverse effects. Just ask yourself this: when was the last time you saw a good opportunity to approach a sexy girl in Brasov or your hometown?
You don't often see them walking anywhere, they order a ride. If you do see them during the day they likely have headphones on making it super awkward for you to go start a conversation.
Single women in your area still do go to singles bars and nightclubs, but they usually are with a group of friends that they stick to like glue. For an hour or two they take dozens of selfies and shoot lots of videos to post on social media and then they leave with the group they came with.
You aren't the only ones who are noticing this, all single men are. The best way to adapt is to use technology to your advantage with online dating.
If you are anything like us and are more interested in hooking up with girls in Brasov instead of jumping right into a serious relationship try out Adult Friend Finder. This site has been around for close to two decades and it is the place to go to meet easy women online near you.
It might lead to something more serious down the road, you might just have an enjoyable fling, or maybe you will find a long term friend with benefits. Adult Friend Finder is the modern speed dating, the sooner you check it out the sooner you will be getting it in.
If instead you are more interested in finding a serious girlfriend look into International Cupid.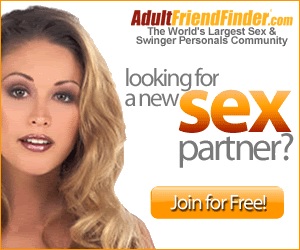 Brasov Dating Guide
As of now you know about the best ways to meet single girls near you so we want to switch this over to our Brasov dating guide. Any time you can get one to meet up with you that is a good sign, but now you have to show her a good time on your date night.
Any of these romantic restaurants and cocktail bars could do the trick:
Have a nice meal, share some stories, and then go party at some of the bars or clubs in the nightlife section. For a more mature date night see a show at the Brasov Opera or Secret Garden.
Day Date Ideas
Getting out to enjoy some sun is never a bad plan for a date during the day. Here are good places to take advantage of nice weather outdoors together:
Nicolae Titulescu
Trandafirilor
Libearty Bear Sanctuary
Piatra Craiului National Park
You could also go hike up Mount Tampa. If you aren't feeling that adventurous there are always plenty of things to do around the Piața Sfatului square.
One of the main things people visit this city for is the Bran Castle which is about half an hour away. For some more sophistication on your date during the day try these landmarks and museums:
Județean de Istorie
Casa Mureșenilor
First Romanian School
Rasnov Citadel
Brasov Historical Center
Catherine's Gate
For a fun city to visit for a weekend trip with your special lady head to Cluj-Napoca.
Tips For Tourists & Expats
This post is almost over but we did have a few more tips to share which are mostly about travel but who knows, they may even help you get laid. There is no subway system here but if you study the bus routes you can get around cheaply.
However if you took our advice and got a hotel near the Piața Sfatului square you can walk most places. There are two ways to prepare for your trip that will help you hook up with girls in Brasov more than any other prep will.
The first is booking that well situated hotel so the rest of your trip goes smoothly, the second is putting in a little time on the dating sites we mentioned before. The local currency is the leu which trades at a little over 4 for every USD when we updated this recently.
Enjoy Dating Brasov Girls
OK guys, we have covered this town as well as we can for now but we always want to learn more. If you have any special tips or want to correct any out of date information here please go ahead and do so in the comments.
Also don't forget about the single women on Adult Friend Finder who are always ready to hook up. That wraps up our best places to meet girls in Brasov with our dating guide, enjoy your time here.