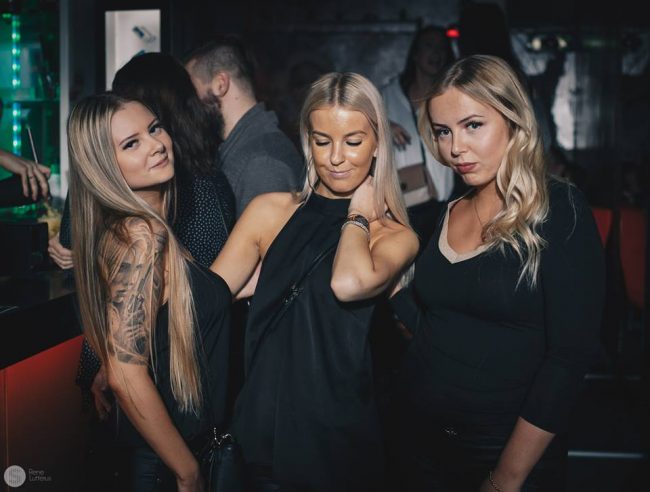 If you are looking for the best places to meet girls in Tallinn with a dating guide then we have you covered. Hopefully you can spare a few minutes so we can tell you about where to pick up single women in your area and also mention the best spots for a date night.

We always like to begin with the nightlife, after that we will cover where to meet single Tallinn girls during the day and even give online dating a shout out. Some cool local date night ideas and interesting things to do during the day will also be discussed.
No matter if you are traveling solo and trying to hook up or are with your special someone we have plenty of info on hand. One big time positive is that even though English isn't the main language in Estonia many people under 30 will have some grasp of how to speak it.
Nightclubs & Pick Up Bars
For those who are too impatient to read a full blog post here is a list of singles bars and nightclubs to pick up Tallinn girls:
The main area for singles nightlife is going to be in Old Town, this is where you will find the majority of the best places to try and hook up in the city. We will be including a pick up and date spot map and as you will see many of the spots we pin all come from this area of town.
Getting a hotel in Old Town will really help you out on your trip. If your goal is to party and get laid having a room near the best singles nightlife area to look for one night stands is always key.
It might not be the cheapest area in town to stay, but it will have you walking distance from the places you spend most of your time so you can save on transportation. For another cool city to visit that is relatively close go try to meet girls in Espoo.
Meet Tallinn Girls During The Day
When the weather is nice and people are actually out on the street Old Town can be a great area for day game. You will be able to hit on some sexy Estonian women, as well as all the tourists from around the world who visit.
An additional plan could be to try and meet single Tallinn girls at malls and shopping districts like:
Viru Keskus
Ülemiste Centre
Rocca al Mare
Solaris
Kristiine Centre
You can find Tammsaare Park in between Viru Kesus and Solaris, when the weather is nice there will be plenty of women walking between those malls during the day and some will stop off at the park or nearby cafes. Of course when the winter hits you will need to move indoors.
Chat With Girls Online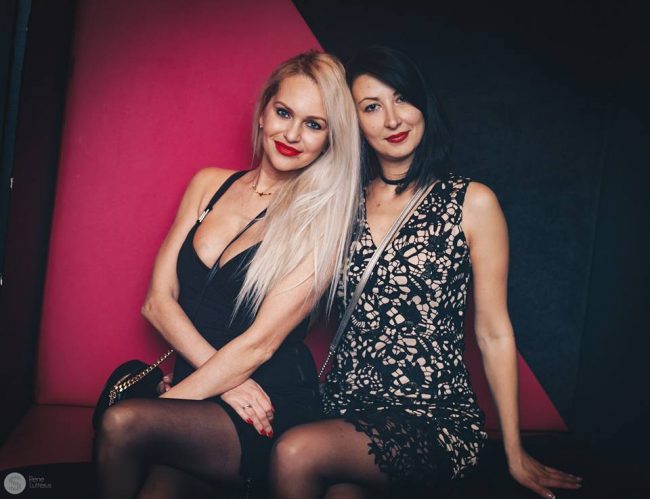 Any time you travel there will be some things working for you while others will not be in your favor. The main positive is that foreign men can make single women curious, some will want to date him while others may just want to hook up for a new experience.
On the other end of the spectrum communication might be really hard, even if some girls in Estonia can speak a little English don't expect them to be fluent. Plus when you are just getting to a new city and don't know anyone there are no guarantees you will get anything going.
That is where Adult Friend Finder can really help you out. This is the biggest hook up dating site in the world and will allow you to start to meet single girls in Tallinn online before you even arrive in the country.
You can chat, do a video call, and get to know them so that by the time you finally meet they are already warmed up to you. Estonia is not one of the major countries on Adult Friend Finder, but you should find some women using the site to get laid in Tallinn.
Plus if you are reading this while planning your trip you might come to realize that there are many horny girls near you using it to hook up in your home town. Another option for online dating here could be International Cupid, this site will be better for the guys who are looking for a serious relationship where as the other is more for speed dating and one night stands.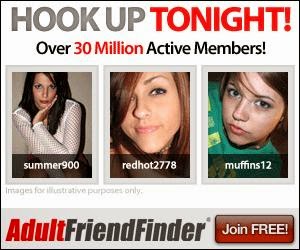 Tallinn Dating Guide
If you take the above advice you will have plenty of options for meeting singles near you, now let's pivot to our Tallinn dating guide. Getting a girl to go out with you is never a bad thing, but you have to be on point during your date night if you want it to go well.
Of course many of the best spots will be in Old Town, any of these romantic restaurants or cocktail bars should work out pretty well:
After you have wined and dined her go party in the Old Town nightlife or see a show at the Estonian National Opera on your date night.
Day Date Ideas
If you are here when the weather is nice then do your girl a favor and take her somewhere outdoors. Winters are brutal here, so get some sun while you can and these spots will work:
Kadriorg Park
Police Garden Park
Männi Park
Tammsaare Park
Keila Waterfall
A simple day date would be to just walk around the historic streets of Old Town and find a quiet café for a chat. Take a walk through Telliskivi Creative City which is the art district, and then grab some candy at the Kalev Chocolate Shop.
These museums and monuments could also be on the agenda:
Seaplane Harbour Lennusadam
Kadriorg Art Museum
Estonian Open Air Museum
Alexandre Nevski Cathedral
Toompea Castle
The closest major city to here is Helsinki and it would make for a great weekend getaway, as would Sofia but it isn't as close.
Enjoy Dating Tallinn Girls
We really like cities like this, all you have to do is a get a hotel in Old Town and you are way ahead of the game. Being right in the heart of the city has many advantages whether you are on a trip with a sexy lady or are hoping to meet new ones and hook up while you are in town.
Don't forget to check out the single women on Adult Friend Finder, when you find the right one you will be getting laid in no time. That wraps up our best places to meet girls in Tallinn, Estonia with our dating guide, enjoy your time here.