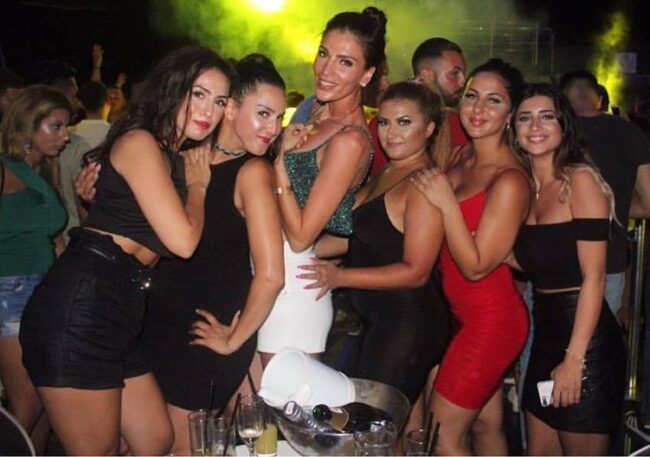 If you are looking for the best places to meet girls in Bodrum with a dating guide you are in the right place. It should not take us long at all to fill you in on where you can pick up single women in your area and have some great date nights here.

We will start off by covering the nightlife here and in Gumbet, then we will move on to meeting single Bodrum girls during the day and mention an online dating site for those who hope to hook up quick. Local date night ideas and all sorts of fun stuff to do will be discussed as the post moves along.
Those who have a thing for Turkish women can click there to read more of our dating guides for cities around the country.
Nightclubs & Pick Up Bars
Here is our list of the best singles bars and nightclubs to pick up Bodrum girls:
Zula at Çarşı, Taşlık Sk. 10/A
Mavi Bar at Kumbahçe Mah. Cumhuriyet Cad. 175
Club Posh at Erguvan Sk. 15/A, Gumbet
B1 Club at Yarbay Sabri Erguden Sk. 8, Gumbet
Club Catamaran at Dr.Alimbey Cad.Barlar Sokağı 10
Daze at Keleşharım Cad. 104. Sok. D:6, Gölturkbuku
Soprano's at Eskiçeşme, Neyzen Tevfik Cd. 168
Korfez Bar at Çarşı, Cumhuriyet Cd. 2
White House at Cumhuriyet Caddesi 147
Adamik at Çarşı, Meyhane Sok 23
Kule Rock City Bar at Çarşı, Çarşı Mh Cumhuriyet Caddesi, Barlar Sokağı 55
Mandalin at Çarşı Mahallesi Dr. Alimbey Caddesi, 1025. Sk
There are a few areas for singles nightlife here, the main one probably being the infamous Bar Street right near the Castle. Cumhuriyet Street is the actual name, but most people just call it the Bar Street and any guys who want to hook up with Bodrum girls would be wise to book a hotel near it.
You also have quite a few nightclubs in Gumbet, and some more places to party in Turkbuku. Gumbet is a popular tourist destination very close by, and it is generally a cheaper place to stay and party if you are on a budget.
Bodrum itself is more touristy and expensive. Being that it is so touristy you will generally find many more single women near you visiting during the summer then you do throughout the rest of the year.
If you happen to show up here and the scene isn't what you were hoping for you can travel a few hours to try and pick up girls in Izmir.
Meet Bodrum Girls During The Day
There are plenty of options for where to meet single Bodrum women during the day. In the summer the beaches are obviously going to be a major draw.
With how many tourists come into town you can probably just walk around the streets in the city center and visit the historic sites that people visit day and night.  There are also some good malls and shopping areas to try and pick up girls in your area like:
Avenue Bodrum
Oasis Shopping Center
Oasis AVM
Oasis Mall
Midtown Shopping Center
Chat With Girls Online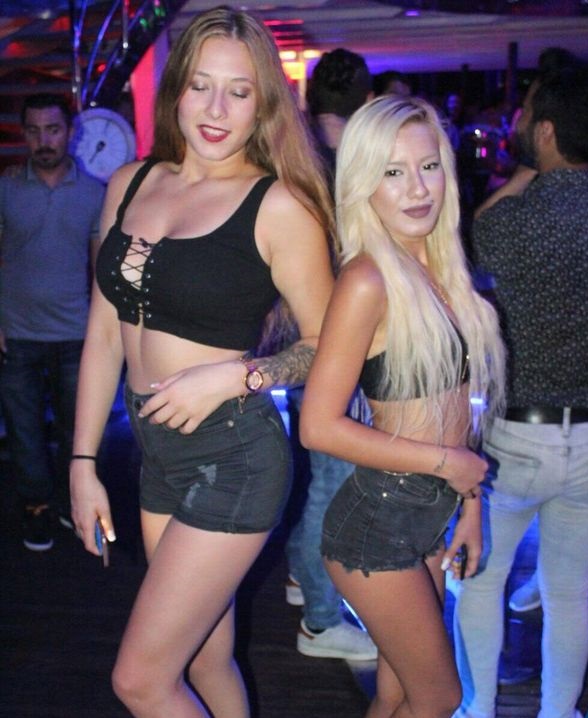 We can't be the only ones who feel like life has gotten weird can we? Most people spend more time on 'social media' than they do in the real world, and is there anything less social than social media?
We all know that most girls in Bodrum won't ever see their DM's, all they really care about is how many followers they have and how many likes their last selfie got. This can make it pretty hard for us single men to get laid, particularly when they consider bars and nightclubs to be backdrops for a photo shoot and not places to meet others.
It just feels like every time we go out to a bar or club the women we see aren't there to hook up, but that is just kind of par for the course these days. It doesn't always need to be that way though, and you can actually find girls near you online who want to hook up if you know where to look.
In this part of the world the place we have had the most success is actually Adult Friend Finder. Sure, scrolling through profiles and sending out messages may not be as fun as partying at a nightclub, but if it actually helps you contact women looking to get laid in your area then that is all that matters.
Adult Friend Finder isn't about finding true love, starting a family, and getting married. It really isn't even a dating site, it is a hook up site which is great.
When every local girl in Bodrum using it is there to get laid instead of to find a husband it really changes the playing field. You don't need to lead them on, you don't need to lie and play games, you just need to invite a bunch of them over and have fun with the ones who say yes.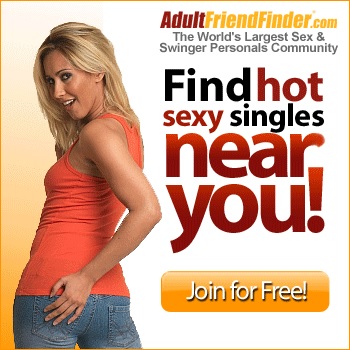 Bodrum Dating Guide
Now that we have got the best ways to meet single girls near you out of the way this Bodrum dating guide needs to move on to what will come next. You are only going to hook up if your date night is on point.
Any of these romantic restaurants and cocktail bars could do the trick:
After your meal you could visit the Bar Street nightlife, go to a nightclub in Gumbet, or have a more upscale date night at the Bodrum Amphitheater.
Day Date Ideas
Most girls would love nothing more than to spend the day at the beach or under the sun. Some of the best places to do so in the area are:
Bitez Beach
Yahsi Beach
Gumusluk Beach
Gumbet Beach
Rabbit Island
There are also some nice parks and outdoor areas that don't revolve around the water:
Belediyesi Umurca Park
D Marin Turgutreis
Municipal Myd.
If you feel up for a day trip head to the historic cities of Priene or Ephesus. The Yalıkavak Marina is somewhere you can have a lot of fun, or just roam around the city center and hit up the Dibeklih Culture and Art Village where you can find all sorts of cool stuff.
For some more sophistication on your local date during the day try:
Bodrum Castle
Zeki Muren Arts Museum
Museum Of Underwater Archaeology
Mausoleum Mausolus
Deniz Muzesi
Mavsoleio Museum
Another fun resort town to visit is Marmaris.
Enjoy Dating Bodrum Girls
We wish we had more to share but for now that is all we've got. If you have any special tips or want to correct any out of date information here please go ahead and do so in the comments.
Always remember that those single women near you on Adult Friend Finder are waiting for new guys to hook up with. That wraps up our best places to meet girls in Bodrum with our dating guide, enjoy your time here.