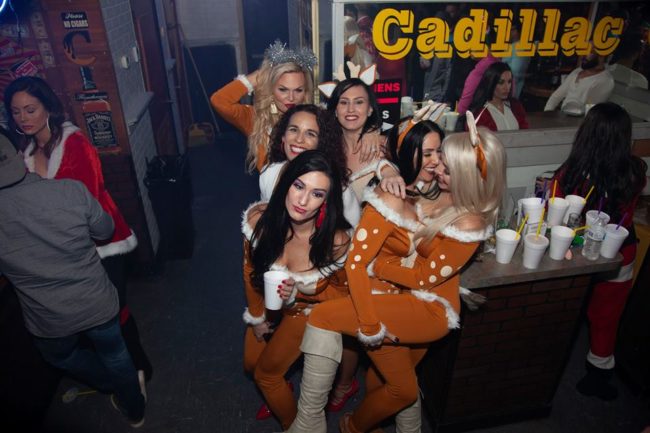 If you are looking for the best places to meet girls in Baton Rouge with a dating guide then you are in the right place. We will cover where to pick up single women in your area and the best spots for a date night around the city.

Whether you want to go try and hook up in the downtown nightlife or around Tigerland near LSU there are plenty of great places to meet single girls in Baton Rouge. Day game and online dating can help round out your chances.
We will also be giving a local dating guide so you know how to show a woman a good time when she agrees to go out with you. Like always lets begin with the nightlife.
Nightclubs & Pick Up Bars
Here is a list of the best singles bars and nightclubs to pick up Baton Rouge girls:
There are a couple of main areas for singles nightlife here and downtown might be be a good area to get a hotel if you plan to do a lot of partying. You may also want to stay near LSU around Tigerland to try to pick up college girls.
College campuses always are great places to hook up, there should be sexy single ladies all over. There are few parties in the world that can match a big college football Saturday in Baton Rouge, local girls will be on a high and want to live it up that night which will make it much easier to get laid.
We should mention that our last entry Splash is often considered an LGBT club which may turn some guys off, but over recent years it has become arguably the best place to dance in the city so many straight girls near you will be partying there. If you aren't big on the college nightlife scene maybe take a weekend trip to go party in Houston.
Meet Baton Rouge Girls During The Day
Next lets talk about trying to meet women in your area during the day. Downtown will always have people walking through which can make for a good spot for day game.
You can meet those university girls near the LSU campus in parks or cafes. Or head to some of the best malls and shopping districts in Baton Rouge like:
Perkins Rowe
Towne Center At Cedar Lodge
Mall of Louisiana
Cortana Place
Day game moves really slow and you can't expect quick results, our next section is more like speed dating in the 21st Century.
Chat With Girls Online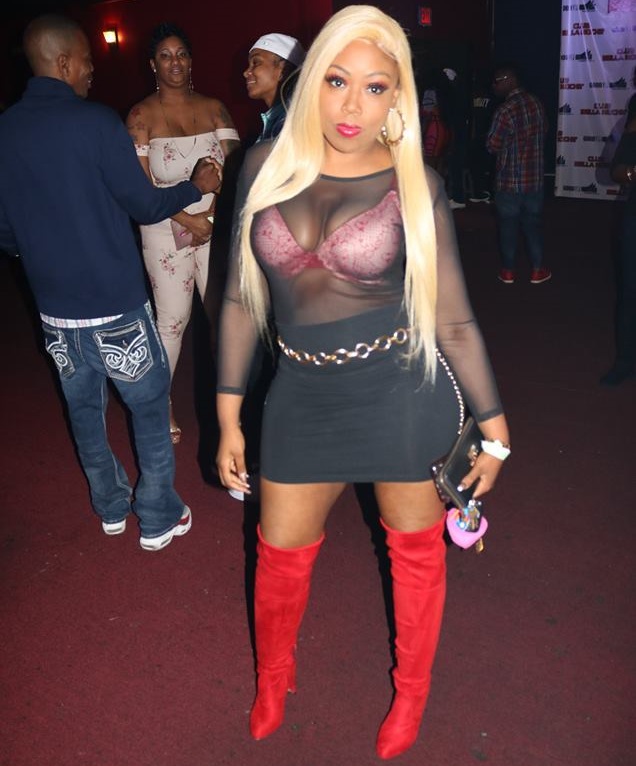 A lot of guys online complain about it being hard to meet single girls these days. They aren't kidding, it is becoming more difficult to get peoples attention by the minute.
Back in the day when local women went out to a nightclub or singles bar they were there to mingle and have a good time. Now it seems like most go just to snap some IG photos and a story or two then bounce as quick as they can.
They don't really seem to be in the moment, instead they want to get those likes later on. You still have to approach them if you want any shot, but the football field isn't the only place the Heisman gets thrown up often around these parts.
So how are you supposed to meet single girls in Baton Rouge? Try online dating sites, there are many out there if you want to find a serious girlfriend and get into a real relationship.
However most guys aren't looking for any commitment at the moment. If that sounds like you check out Adult Friend Finder, this adult dating network isn't actually about dating, it is all about hooking up.
There are hundreds of women across Louisiana and tens of thousands around the dirty south using it to hook up. When a girl in your area signs up for Adult Friend Finder she wants to get laid, not get courted.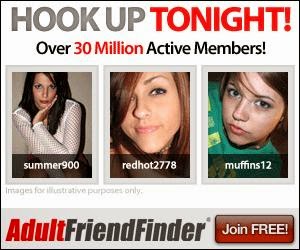 Baton Rouge Dating Guide
The above should have you pretty well covered on where to meet single girls near you and our Baton Rouge dating guide needs to fill in the blanks. If you can't show her a good time then nothing more is likely to happen.
Lets get you a list of some good romantic restaurants and cocktail bars for a Baton Rouge date night:
If you are trying to impress that special someone and she lives around here then get some tickets to a big LSU game and then go party afterwards. Tailgate before the game and you will be giving her a date night to remember.
You could also go see a live performance at The Basin Music Hall or the Silly Rabbit Comedy Club. Most women would love nothing more than to go dancing at one of the spots from the singles nightlife list as well.
Day Date Ideas
We got a few ideas for what to do on a date during the day. For something laid back grab a bottle of wine, a picnic basket, and head to one of these parks:
Highland Road Community Park
Bluebonnet Swamp Nature Center
City-Brooks Community Park
LSU Hilltop Arboretum
Many women would enjoy a day at the Dixie Landin' and Blue Bayou Amusement Parks or for a more physical date try Uptown Climbing.
If you want to show her how cultured you are take her to:
Capitol Park Museum
Shaw Center for the Arts
Louisiana Art & Science Museum
Louisiana's Old State Capitol
LSU's Rural Life Museum
Baton Rouge Gallery
For a fun weekend getaway go enjoy the great nightlife in New Orleans and all the cool things to see and do there.
Enjoy Dating Baton Rouge Girls
When it comes to dating it is always about numbers. The more effort you put in to contact single girls near you the better your chances are going to be.
Use all of the tools at your disposal to maximize your chances of hooking up or finding a long term relationship. That means go out to pick up bars and nightclubs and have a good time.
Dress well, dance, and approach as many ladies as you can even if they don't seem interested. When you see a pretty girl walk past you during the day say hello and try to chat her up a bit.
If she isn't interested back off, if she is get her number and plan a special date night for her. And don't forget about the single women on Adult Friend Finder, if you want to get laid soon there is no better way to get it done.
That wraps up our best places to meet girls in Baton Rouge with our dating guide, enjoy your time here.