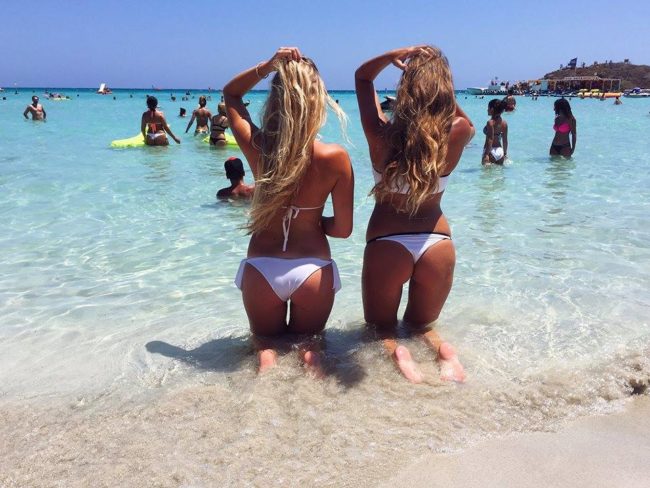 If you are looking for the best places to meet girls in Ayia Napa with a dating guide we have all of the information you came for. In just a few minutes you will know all about where to pick up single women in your area and bring them on your upcoming date nights.

The local nightlife along the Main Strip will kick this off, after that we will cover meeting single Ayia Napa girls at Nissi Beach during the day and give online dating a shout out. Date night ideas and quite a few different things to do during the day will also be discussed.
Whether you are coming to Cyprus to hook up with new girls or are bringing along someone special to share the moment with this guide will definitely help you out.
Nightclubs & Pick Up Bars
We might as well begin with our list of the best singles bars and nightclubs to pick up Ayia Napa girls:
The main area for singles nightlife is along the Main Strip of Ayias Mavris right near the Main Square. You can also find more bars over by Nissi Beach, though that area is probably better for our next section when we discuss trying to hook up with Ayia Napa girls during the day.
There is another bar strip in Protaras that isn't all that far away, but the Main Strip near the Main Square is definitely the epicenter of the singles nightlife here. If your best game is in clubs and bars definitely book a room near there to improve your odds of getting laid.
Some other guys may prefer to stay closer to Nissi Beach if they are better at picking up women when the sun is still up. They are both a short taxi ride away so staying at one doesn't exclude you from partying at another.
Of course there will be far more girls looking to hook up in Cyprus during the summer, but there will also be a lot more guys traveling here to get laid as well. Some will tell you that months like May and September may be a little better because the place isn't quite as overcrowded.
This is a very international vacation destination meaning you get single women in your area from all around the world. One of the biggest demographics would be Russian girls, so guys that can speak their language would probably have a leg up. Outside of tourist season you may want to go party with the locals in Nicosia.
Meet Ayia Napa Girls During The Day
We just mentioned this but the best place to try and pick up single Ayia Napa girls near you during the day is going to be around Nissi Beach. Every Tuesday and Friday at 3pm you can find foam parties at the Nissi Bay Beach Bar that we linked you to above.
But during the summer you can always find plenty of sexy women to hit on around Nissi Beach. You may also want to go to the Pambos Napa Rocks Pool Party which is held at an adults only hotel, having a room on site where one of the best parties in the city is held would make it more likely you get laid.
If beach and pool parties don't suit your style you can always find plenty of single ladies walking along Nissi Avenue, Saint Makariou Avenue, and near the Main Square. All of which should have plenty of shops and cafes to bring them in.
Chat With Girls Online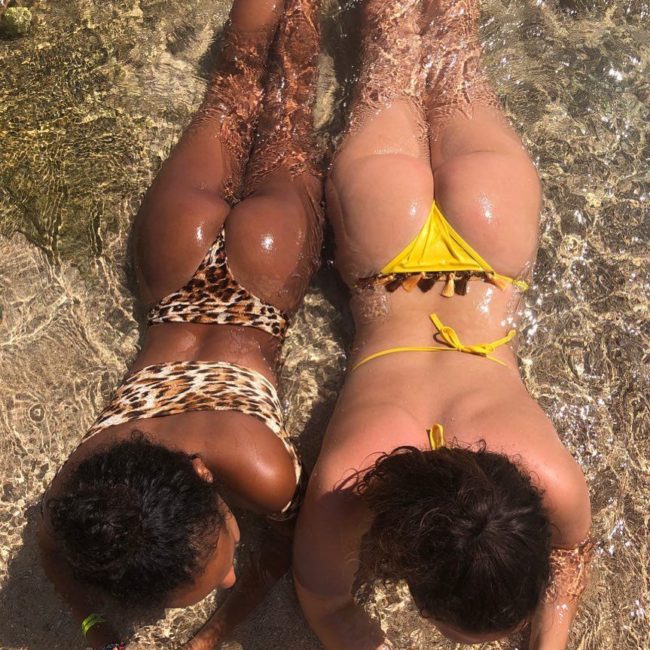 Alright guys, we aren't going to claim that there are any great online dating options here, Cyprus is a pretty sleepy place outside of peak season and there aren't a ton of girls from Ayia Napa to meet online. You can always try, and you will have more options in peak season, but girls on a trip are usually more interested in club hook ups than online dating.
However we do want to mention a way for you to bring that party island atmosphere back to your home town when your vacation ends. How can you do that? By using Adult Friend Finder, the best online site for hooking up in Europe and throughout much of the world
When a girl signs up to that site it is so she can get laid right now. You can go ahead and see how many girls in Cyprus are using it if you want, but we bet you will be pleasantly surprised at just how many girls in European and American cities use this site when they want to get laid soon.
So while you can try to use Adult Friend Finder to hook up with Ayia Napa girls, also look into it while you are sitting in your home town not knowing where to go to have some fun. In many European cities there are hundreds to choose from.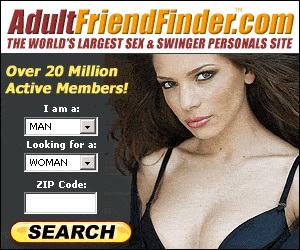 Ayia Napa Dating Guide
Now you know how and where to meet single girls near you and it is time to pivot to our Ayia Napa dating guide. If you are just hooking up with a girl from a club a date may not be necessary, but for some it will be.
Any of these romantic restaurants and cocktail bars should make for a good Ayia Napa date night:
After your dinner go grab some more drinks at the Ayias Mavris nightlife strip, take a romantic walk along the beach, or check out the Cyprus Comedy Club.
Day Date Ideas
This seems like a pretty obvious section to write. Girls from around the world come to Cyprus to enjoy the beach, so take them where they want to go. Outside of Nissi you have other more casual options like:
Makronissos Beach
Landa Beach
Ayia Thekla Beach
Glyki Nero Beach
Blue Lagoon
You could go to the WaterWorld water park, check out the sculpture park, or head to the Cape Greco National Forest Park. If it gets rainy and you need to head indoors go to:
Thalassa Municipal Museum
Farm House Agrotospito
National History Museum
Traditional House
Ayia Napa Aqueduct
For some more awesome islands to visit you could try Mykonos or Hvar Island.
Enjoy Dating Ayia Napa Girls
Alright gentleman, that is all we have to share with you today. We always want to improve our guides so please correct any out of date information or fill us in on anything we missed out on in the comments.
Also don't forget about the single women in your area on Adult Friend Finder who are always ready to hook up no matter if they are partying in Cyprus or back in their hometown. That wraps up our best places to meet girls in Ayia Napa with our dating guide, enjoy your time here.