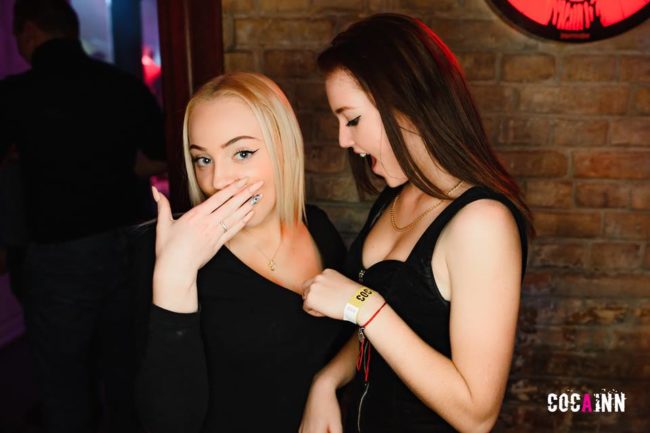 If you are looking for the best places to meet girls in Vilnius, Lithuania with a dating guide then welcome. We have plenty of things to discuss when it comes to where you can pick up women in your area and where to go out on your date nights.

We always like to begin these with the nightlife, then we will cover meeting single Vilnius girls during the day and also a good online dating site if hooking up is your main goal. Local date night ideas and plenty of things to do together will also be mentioned towards the end of this guide.
If you are traveling around Lithuania and looking for more European cities to explore we have covered many.
Nightclubs & Pick Up Bars
Some of you probably just want a list of singles bars and nightclubs to pick up Vilnius girls so here it is:
The main area for singles nightlife is in Old Town, particularly on Vilnius Gatve. Vokieciu Street and Islandijos Street also have lots of bars and nightclubs and all of these areas for singles nightlife are pretty close to each other.
If you hope to hook up with Vilinius girls on your trip then definitely get a hotel in Old Town. Go into one of the spots listed above or walk around the bar districts we just listed and look for good ratios of men to women.
Then if you are lucky to pull one you have a room close by that you can walk to and get laid. The set-up of this city is pretty similar to what you will find when trying to pick up girls at bars in Riga.
Meet Vilnius Girls During The Day
The main areas for day game are pretty much the same as the above. The Old Town area is going to have plenty of single women near you walking through it all day and night.
Get out on foot and approach any hot ones you see, or hang out at cafes and see who happens to pop in. Another option would be to meet single girls at malls and shopping districts like:
GO9
Akropilis Vilnius
Europa
Panorama
Ozas Mall
We have also covered everything you need to know about meeting Kaunas girls at this link.
Chat With Girls Online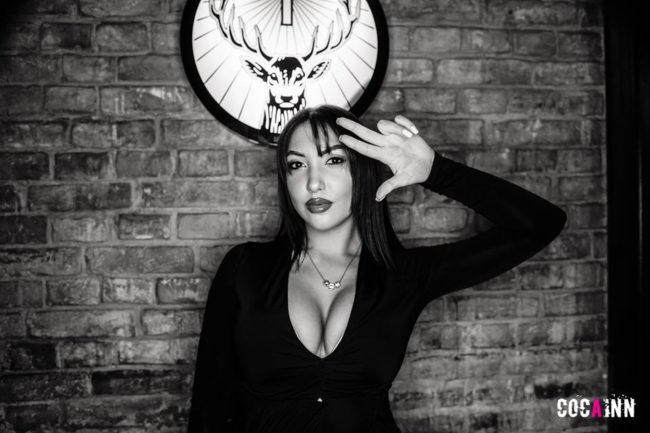 A lot of guys have caught the travel bug, for some it is to see new sites but for many it is because they took a trip abroad and got laid way more than they expected. While not always the case, generally if you are an outsider you will get noticed more often and start to make the local women curious
That will make it far easier to line up dates, and some will be down to hook up with you right off the bat without even having to take them out. The easiest way to see how true this is would be to sign up for a dating site in the country you are thinking about visiting.
So which sites can you use here? Lithuania isn't a big country so to be honest the options are not great. You can try to set up some dates on International Cupid, but we aren't going to lie and tell you there are hundreds of Lithuanian women in your area to choose from on the site.
A better option is probably Adult Friend Finder. If you aren't aware this isn't really a dating site, it is all about two consenting adults hooking up without any feelings or emotions getting involved.
It is very popular all over Europe, and if you just want to get laid without leading girls on then Adult Friend Finder is often the best option. Once again though, this is a small country so you are going to need to keep your expectations in check no matter what site you choose.
Luckily they have a refund policy if you do not like what you see.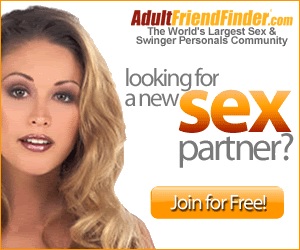 Vilnius Dating Guide
We just fully covered the best ways to meet singles near you, now our Vilnius dating guide is going to help you close the deal. Getting a girl to go out with you is a great start but if you hope to hook up or turn this into something serious you need to be able to show her a good time.
Any of these romantic restaurants or cocktail bars would be great for a date night:
You may want to go see a show at the Lithuanian National Opera and Ballet Theatre if you really want to impress her on your date night.
Day Date Ideas
Getting out to enjoy a sunny day is always advisable if it is possible. Here are some good parks to take advantage of nice weather outdoors together:
Bernardine Park
Pavilnių Regional Park
Vingis Park
University Botanical Garden
If the sun is really shining and the weather is warm you could go to beaches like Žirmūnai Beach or Valakampiai Beach. Trakai Island Castle is worth checking out, and the Uzupis area is a fun spot to take a walk and see the city streets.
For some more sophistication on your date during the day try out these landmarks and museums:
Occupations and Freedom Fights
Vilna Gaon State Jewish
National Museum of Lithuania
Palace of the Grand Dukes
Gate of Dawn
When you find that right girl and need some alone time together go spend a weekend in Minsk. Or for somewhere less traveled maybe visit Skopje.
Enjoy Dating Vilnius Girls
That is all the info we have for you, if anything here is out of date or you want to tell us about your own special spots please do so in the comments. Singles nightlife can change quick but we will try to keep these lists as current as we can.
Don't forget about the women on Adult Friend Finder who are looking to hook up. That wraps up our best places to meet girls in Vilnius with our dating guide, enjoy your time here.