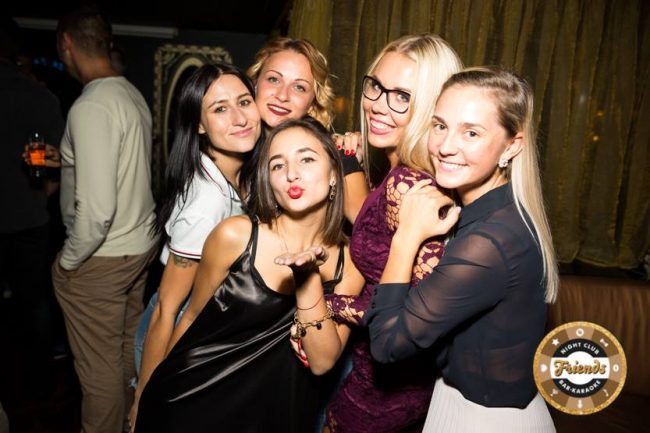 If you are looking for the best places to meet girls in Riga with a dating guide then we have you covered. It won't take us long to fill you in on where to pick up single women in your area and also cover many great spots for your date nights.

We will start off with the nightlife much of which is in Old Town, then we will move on to where you can meet single Riga girls during the day or how to use online dating sites to your advantage in Latvia. Local date night ideas and more fun casual things to do when the sun is up will also be on the agenda.
We have plenty of info here no matter if you just want to hook up or need to show a special lady a nice night on the town.
Nightclubs & Pick Up Bars
Here is a list of singles bars and nightclubs to pick up Riga girls for guys who have no patience to actually read a blog post:
The main area for singles nightlife is definitely going to be in Old Town. For most tourists this is where they get a hotel and spend most of their time.
You will find plenty of restaurants, cafes, shops, touristy things to do, and of course singles bars and nightclubs in Old Town to meet Riga girls. If you want to be as close to the best parties in the city and increase your chances of getting laid then definitely rent a room in or near Old Town.
A couple of quick things on the nightlife that have to be pointed out, the first being that it pretty much only goes off on weekends. On weekdays you might find some open bars but a good party or hook ups on a Tuesday night are pretty rare.
Second, a lot of the nightlife is based around karaoke. Not a big deal, but not everyone's cup of tea either. Third, there are quite a few reports of foreign men picking up a girl in your area at a bar in Old Town and then her suggesting to change venues.
However she will only want to go to one specific bar and won't go anywhere else. If this happens to you just cut bait right then, she is probably just trying to get you to go to the scammy bar she works for where the drinks are going to be really overpriced. A girl like that is never going to want to hook up, at least not for free.
This isn't extremely common and you don't really need to worry about it, but if the situation arises at least now you know. If this section doesn't sound very appealing trying to get laid in Helsinki might be more your style.
Meet Riga Girls During The Day
Once again Old Town is going to be a great option. Day game is all about having a conversation and many guys traveling through town may have a hard time conversing with the local Latvian women.
But in Old Town you will see single women from around the world walking around all day and night. Chat them up, buy them a coffee, and see if you can make anything happen. The area around Livu Square could also be a good spot to meet Riga girls during the day.
Another option would be to meet single girls at malls and shopping districts like:
Stockman Shopping Centre
Alfa
Shopping Centre Spice
Domina Shopping
Galerija Centrs
Shopping Center Origo
Rīga Plaza
Chat With Girls Online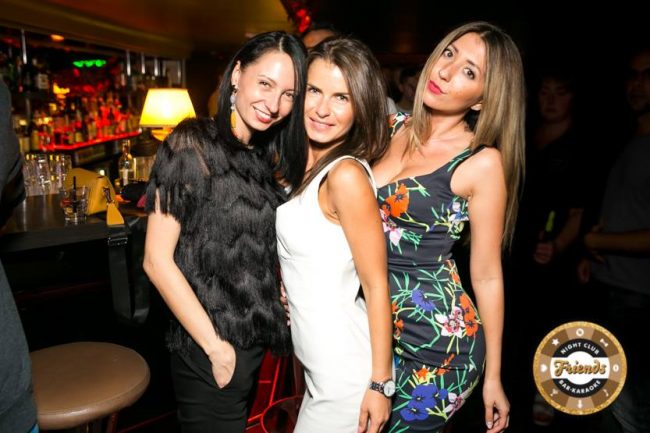 Is it just us or does it feel like it is a lot more difficult to pick up girls in person these days? Every time we go out and see a pretty girl she has earbuds in or all of her attention is focused on her phone.
A lot of women just go to singles bars or nightclubs to shoot Instagram stories, not to actually meet new people. The only way you are ever going to get their attention is to get on their phone and we all know that sending a DM on IG rarely leads to anything.
But that doesn't mean you can just give up, you still have options like using online dating sites and we have a couple tell you about today. If you are looking for a serious relationship then use International Cupid.
This is the best site around to contact single women in your area as well as others from all over the world. Some may be near you right now, others may live in Latvia, or they could be anywhere.
International Cupid has been helping men find a beautiful foreign bride for over a decade. The second site isn't about starting a relationship, it is about meeting single girls in Riga who want to get laid online.
Adult Friend Finder has millions and millions of members worldwide, and when a girl joins all she is looking to do is hook up not get married. If you want to hook up with sexy Latvian women Adult Friend Finder can make it happen quicker than anything else.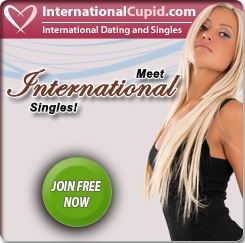 Riga Dating Guide
We just fully covered the best places and ways to meet single girls near you and our Riga dating guide can help take it from there. Getting one to say yes and go out with you is a great start, but if you don't impress her on your date night it was all for nothing.
Take her to one of these romantic restaurants or cocktail bars to show her a good time:
After dinner head to one of the nightclubs in Old Town, go for a walk along the canal, or you can even take a canal cruise or go kayaking in it on your Riga date night. You could also take her to see a show at the Latvian National Opera.
Day Date Ideas
Day dates are different than a date night, try to get outdoors and enjoy a sunny afternoon if that option is available to you. Some good parks you could hang out at are:
Vērmane Garden
Bastejkalna Parks
Kronvalda Park
Victory Park
Check out the Freedom Monument and the great park nearby, walk historic roads like Albert Street and Elizabeth Street then hang out at Livu Square. Kino Bize is an art house cinema that plays classic films all throughout the day. Many girls are addicted to caffeine these days so grabbing a coffee at Zvaigzne may not be a bad idea.
In the summer you can head to Jurmala Beach on a casual day date that your girl will probably enjoy more than anything else. For some more culture and sophistication on your local date during the day try these museums or monuments:
The Ethnographic Open-Air Museum of Latvia
Latvian National Museum of Art
Art Museum Riga Bourse
House of the Blackheads
If you are looking for another cool city to visit try to pick up girls in Sofia, Bulgaria, or bring your wife there for a romantic weekend.
Tips For Tourists & Expats
We don't have a ton of travel info for you here but we did want to go over some things. This is the biggest city in Latvia and all of the Baltics, many Latvian women move here to find a good job.
You will find both Latvian and Russian speakers, and if you don't speak either language communicating will probably be pretty hard as English levels aren't great. Often times people come here and think that the locals are rude and not friendly at all.
Well, they definitely appear to be but you can still usually say hello to a girl on the street and they might brighten up pretty quick. This makes it really easy to figure out if they have any interest or if you should back off.
The local currency is the Euro so that makes things pretty easy. Don't forget to get a hotel near the Old Town nightlife district if you plan to do a lot of partying and hope to get laid.
Also remember that since you are in a foreign country don't be surprised if there are prostitutes at Riga bars in Old Town where tourists frequent. And also if the girl will only leave with you if you take her to a certain bar forget about hooking up with her and move on.
Enjoy Dating Riga Girls
After reading all of the above you should be able to come up with a plan of attack that suits your needs. The nightlife is only really going on weekends, don't plan your trip for Tuesday through Thursday if hooking up is on the agenda.
Just because local Latvian women may not look to friendly or give you any looks of interest you can still go start a conversation. It won't take more than 15 seconds for you to figure out if it may lead anywhere.
Don't forget to use International Cupid if you want a serious relationship or to meet single women near you on Adult Friend Finder who want to get laid quickly. That wraps up our best places to meet girls in Riga with our dating guide, enjoy your time here.