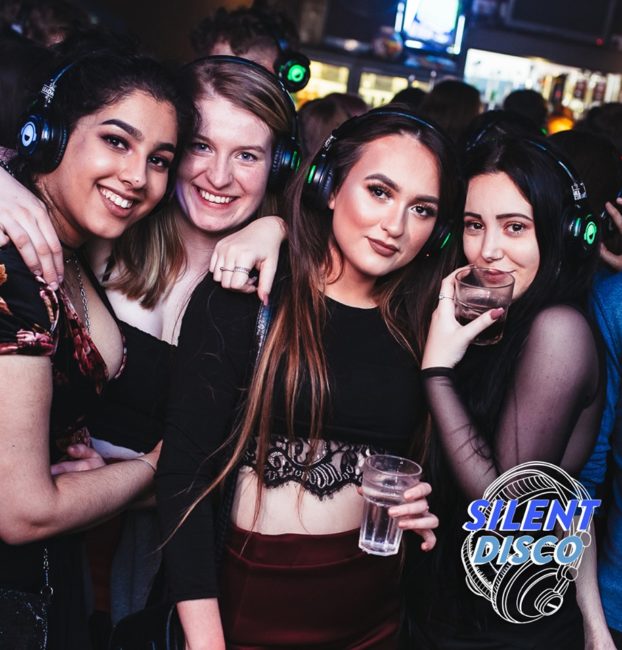 If you are looking for the best places to meet girls in Sheffield with a dating guide then this is the post for you. You will quickly learn about where to pick up single women in your area and also about how to show them a great time on your upcoming date nights.

All of our guides get kicked off with the nightlife, after that we cover meeting single Sheffield girls during the day or how you can speed everything up by using online dating sites. Local date night ideas and quite a few fun and interesting things to do throughout the day will also be discussed.
You can read more of our UK dating guides at that link if you want to learn about other cities around the country.
Nightclubs & Pick Up Bars
Let's go ahead and get you that list of the best singles bars and nightclubs to pick up Sheffield girls:
The main area for singles nightlife can be found in the city center, specifically around West Street and Leopold Square. We aren't going to tell you every bar or nightclub to try to hook up with Sheffield girls is right there downtown, but many of them are.
Plus you will be centrally located so the other places to search for hook ups in your area are not too far away. We highly recommend you get a hotel in this part of town as it will really make your whole trip go smoother.
Nothing makes it easier to pull a girl from a club or to end a date night by getting laid then having a nearby room to seal the deal in. If you aren't really feeling the nightlife here there are plenty of bars and clubs to meet girls in Manchester or Leeds and neither are very far away at all.
Meet Sheffield Girls During The Day
Once again that downtown area we were discussing before will be ripe for meeting single Sheffield women during the day. Just another reason to make sure you stay in the right part of town, all you will need to do is walk out your door and you can start meeting girls near you at any time.
Roam around and you will see plenty of opportunities to approach them on the streets, in cafes, or at shops in the area. Speaking of shops you can also try to pick up more girls at malls and shopping areas like:
Crystal Peaks
Meadowhall
The Moor
Fox Valley
St James Retail Park
Chat With Girls Online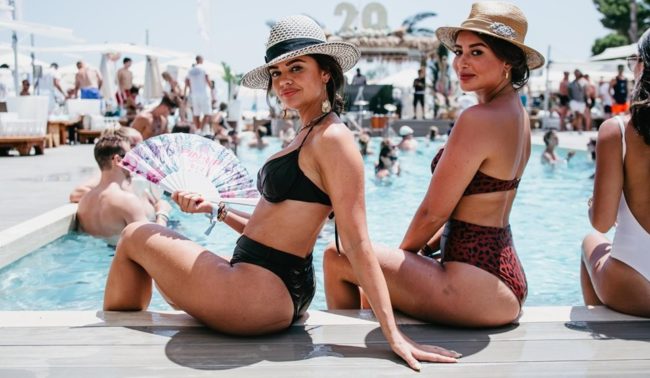 Man, things have really changed over the past handful of years haven't they? Just think about this: where would we be right now without online dating?
Really think about it, when was the last time you saw a good opportunity to approach a sexy girl in Sheffield? You don't often see them walking anywhere, they grab an Uber. If you do see them during the day they likely have headphones on making it near impossible for you to smoothly start a conversation.
Single women still do go party at bars and nightclubs, but usually with a group of friends that they stick to like glue. For an hour or two they take dozens of selfies and shoot lots of videos to post on social media and then they leave with the group they came with.
You aren't the only ones who are noticing it has become harder to meet girls near you, we all are. The best way to adapt is to use technology to your advantage with online dating.
Maybe you are like us and have more of an interest in hooking up with girls in Sheffield instead of jumping right into a serious relationship. Well if so try out Adult Friend Finder, they been around for close to two decades and it is the place to go to meet easy women online in your area.
It might lead to something more serious down the road, you might just have an enjoyable fling, or maybe you will find a long term friend with benefits. Adult Friend Finder is the modern speed dating, the sooner you check it out the sooner you will be hooking up on the regular.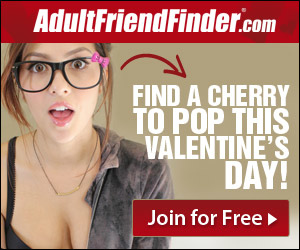 Sheffield Dating Guide
At this point you are fully caught up on where to meet singles near you and it is time to pivot to our Sheffield dating guide. Plan your date night well and your odds of hooking up will skyrocket.
There are plenty of good romantic restaurants and cocktail bars to show your girl a good time like:
Once your meal is finished you have quite a few options like going to party in the downtown nightlife. You may also want to see who is performing at the Last Laugh Comedy Club, Lyceum Theatre, or Sheffield City Hall on your date night.
Plus The Leadmill which we linked you to in the nightlife section often has live music.
Day Date Ideas
Girls really love to get outside and enjoy good weather any chance they can get. Some of the top spots for an outdoor date would be:
Peak District National Park
Sheffield Botanical Gardens
Sheffield Winter Garden
Tropical Butterfly House
Be sure to check out the Peak Caverns. For some more sophistication on your local date during the day head to:
Millenium Gallery
Kelham Island Museum
Weston Park Museum
Clifton Park Museum
Peveril Castle
Chatsworth House
Site Gallery
Pro tip for out of towners: the Winter Gardens and Millenium Gallery are located right next to each other so you can check them both out on the same day plus there are many other things to do right in that area.
For a weekend getaway London might sound a little played out, but as far as many things to do on a trip it is pretty hard to beat. Those who prefer something a little more low key may want to head to Leicester instead.
Enjoy Dating Sheffield Girls
That is all we have for today, but we do have a simple favor to ask. If you have any special tips of your own to share or can correct any out of date information here please go ahead and do so in the comments.
Also don't forget about the single women in your area on Adult Friend Finder who are always ready to hook up. That wraps up our best places to meet girls in Sheffield with our dating guide, enjoy your time here.