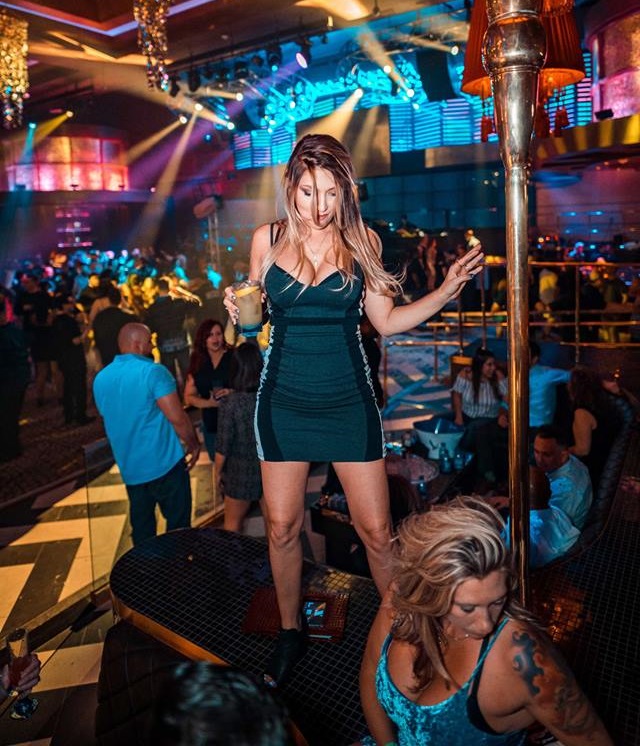 If you are looking for the best places to meet girls in Reno with a dating guide then you have come to the right place. If your goal is to pick up single women in your area and visit the best spots for a date night then stay near the casinos.

The scene is the same here as when visiting the Las Vegas Strip. Most of the spots we mention in this local dating and nightlife guide will be pretty close to each other which makes things easy for hooking up.
We will begin with where to meet single girls in Reno, then cover places to go on a date night and things to do.
Nightclubs & Pick Up Bars
We like to get the list of the best singles bars and nightclubs to pick up Reno girls out of the way first:
These days most people don't have the patience to actually read a whole blog post and just want to get the nightlife info, so there you go. If you came here after visiting Vegas you might be a bit let down, but there are plenty of places to try and hook up with women near you.
This is one of those towns where how much fun you will have will vary depending on what the crowd is like. Some weekends there will be sexy single girls visiting Reno who are hitting up the clubs and bars looking to mingle with the crowd and maybe get laid.
Other times there might not be too much going on, looking for a one night stand can be hit or miss so just hope for a little luck. As far as where to stay just book a room downtown or near the Riverwalk where the best singles nightlife in the city is and you will be happy.
Grand Sierra and Peppermill have two of the most popular nightclubs in town. If you wanted to hook up with a girl from the club having a room on site could definitely increase her chances of leaving with you.
Meet Reno Girls During The Day
Day game here will vary depending on the season. From around May to September the pools should be open and that might be your best pick up spot.
Particularly the pool at the Peppermill and the Wet Sunday parties at Grand Sierra would be good places to meet girls in Reno during the day. Lex Nightclub has an indoor pool and does some day parties.
Outside of that you can stroll around the casinos looking for bored tourists at the slot machines, or try to pick up women in your area at malls and shopping districts like:
Sparks Galleria Shopping Center
The Outlets at Legends
Meadowood Mall
The Summit Reno
Firecreek Crossing
Chat With Girls Online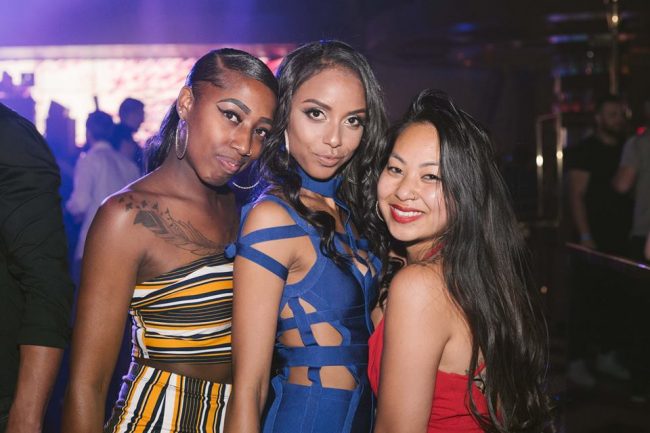 A lot of guys who visit here might feel like this is a sleepy old town without much going on. It sort of feels like visiting Downtown Vegas, when you know that the strip is so near you can't help but think about why aren't you there instead.
Don't worry, if you happen to choose a slow weekend when not many girls are out partying you can still be saved. Or if you live here and are looking to meet some new friends instead of relying on picking up tourists at nightclubs we have a great tip for you.
Do you know what one of the most popular states for finding local single women on Adult Friend Finder is? Nevada, and the reason is pretty simple.
This is a transient state, single girls move to Reno and Vegas without knowing anyone to start a new life. They show up, get bored, and when they feel the need to hook up they look for new options.
They end up on Adult Friend Finder looking for guys near them to help them out with their little situation. You can find hundreds of ladies in Reno getting laid on this adult dating network, they aren't looking for a husband they are looking to hook up ASAP. This is like speed dating, but with a twist.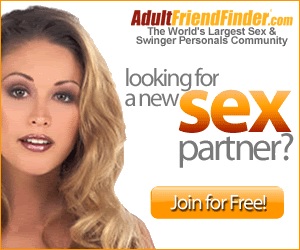 Reno Dating Guide
Now you should feel fully caught up on the best places and ways to meet single girls near you and our Reno dating guide is going to fill you in on the rest. Getting her to go out with you is as great of a start as you could hope for, but you aren't done yet.
Luckily there are many good spots for a date night in a small area, start out at one of these romantic restaurants or cocktail bars:
Then head to one of the clubs listed above, take a walk along the Riverwalk, or keep your eyes peeled when you are in the casinos for any shows or comedians that catch your eye. These venues may also have something going on during your date night:
Some of the above could also be great spots to pick up single women depending on who is performing, and plenty of the spots in our nightlife list will also have live music making them good for a date spot.
Day Date Ideas
Once again the Riverwalk would be a great choice for a local day date. You could also get outdoors at places like:
Rancho San Rafael Regional Park
Wingfield Park
Idlewild Park
We have also covered all the fun things to do nearby in our Lake Tahoe dating guide. It is a little under an hour away and is one of the prettiest places America has to offer.
Depending on the weather you might be able to take your girl skiing at Mount Rose or go to the Wild Island Water Park. If you prefer to head indoors check out:
Terry Lee Wells Nevada Discovery Museum
National Automobile Museum
Nevada Museum Of Art
John & Geraldine Lilley Museum of Art
Keystone Escape Game also comes highly recommended and Perenn at Rancharrah is a good brunch or lunch spot. While not exactly close Boise would make for an awesome weekend getaway for nature lovers.
Enjoy Dating Reno Girls
The biggest little city in the world can be a fun place to visit. How much fun will depend on who else happens to be visiting at the same time as you.
Maybe you will get lucky on the tables and the dance floor, or maybe luck will only find you one way. If you aren't liking the singles nightlife scene here don't forget about all the women in your area of Nevada using Adult Friend Finder to hook up.
That wraps up our best places to meet girls in Reno with our dating guide, enjoy your time here.