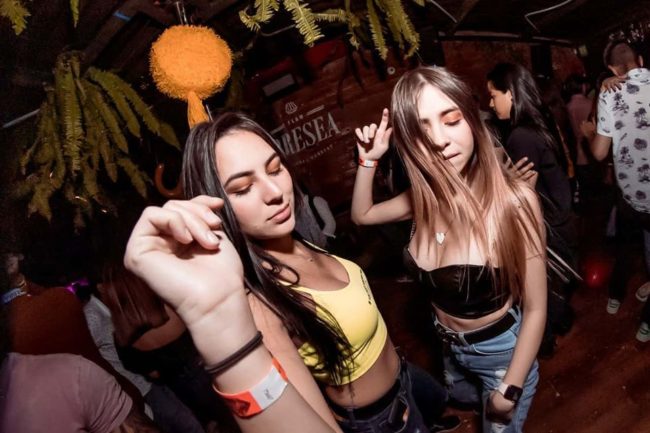 If you are looking for the best places to meet girls in Pristina with a dating guide you finally found the post you have been waiting for. Today we will be informing you all about where to pick up single women in your area and also some great spots for a date night.

We always like to begin with the nightlife, then we will move on to meeting single Pristina girls during the day after that is covered. Next up will be online dating sites in Kosovo which can help you find a good local woman for marriage or just a quick and casual hook up.
Local date night spots and fun casual things for the two of you to do together will also be discussed as we get deeper into the post. You can read through all of our other posts on Europe if you are looking for new towns to visit.
Nightclubs & Pick Up Bars
This would be our list of the best singles bars and nightclubs to pick up Pristina girls:
The main area for singles nightlife would be downtown near Mother Teresa Square, particularly along Fehmi Agani Street and Garibaldi Street. Any guys that are traveling here and looking for the best area to stay when hooking up with Kosovo girls is the goal should be as close to there as possible.
Not only will you be close to many of the best nightclubs and bars, many of the top things to do in the city can be found in that area. Getting laid is all about planning well, and location is as important as anything.
You can also read our Skopje dating guide if you want to cross the border out of Kosovo and hit on women in a different country.
Meet Pristina Girls During The Day
Once again the area around Mother Teresa Square will be prime for day game. With so many things to do in this part of town you are likely to have many opportunities to try and pick up single Pristina women all throughout the day and night.
When the weather gets colder head indoors to meet girls in your area at malls and shopping districts like:
Minimax
Albi Mall
Royal Mall
Grand Store
Chat With Girls Online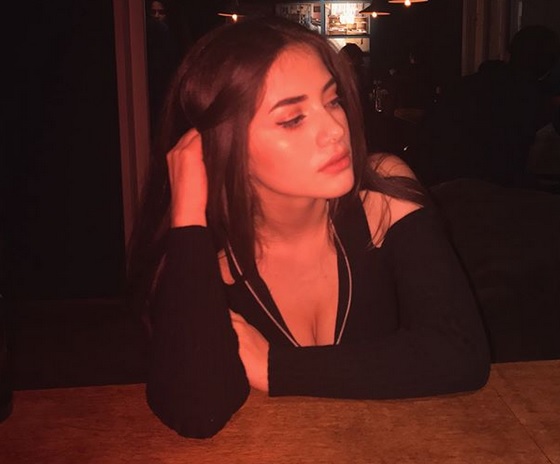 We know a lot of other sites out there want to act like they have all the answers, but that isn't how we work. All single men are noticing the dating game change, and only a fool wouldn't be able to admit it.
When you go party at a nightclub the sexiest women get ushered right to VIP and you may not ever get a chance to approach them. You might see some single Pristina girls walking on the street from time to time, but even that is rarer these days thanks to the rise of ride sharing apps.
Luckily there is one cool thing that has come recently and that is the rise of online dating sites. They are the easiest way to meet a lot of single girls near you in a very short amount of time.
That is something that should not be underestimated because dating is all about taking as many shots as possible and you need to let technology help you get in contact with as many local women as you can. But what if you aren't all that interested in serious dating at the moment and are only hoping to hook up with Pristina girls for a quick fling?
Try Adult Friend Finder, they have been helping people just like you hook up for almost as long as the internet has been around and won't be stopping any time soon. You might be shocked at just how many women in your area use Adult Friend Finder when they want and need to get laid.
For guys who want something more long term and are interested in seriously dating women in Kosovo try out Muslima.com. There is no better place to find a loving and caring Muslim bride then that.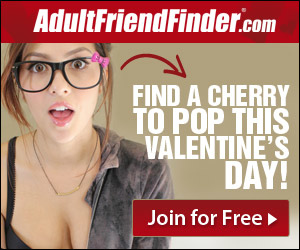 Pristina Dating Guide
We just did our best to tell you about all of the best ways to meet single girls near you and now it is time to pivot to our Pristina dating guide. Any time you can get one to go out with you is definitely a positive, but date nights only end in hook ups when both parties have a good time together.
One of these romantic restaurants and cocktail bars could do the trick:
After your meal you could go party at a bar or club from the nightlife section, or see a live performance at one of these theaters on your date night:
Day Date Ideas
In every one of our guides we recommend you go outdoors and get some sun if you are meeting a Kosovo girl for a date during the day. Here are some casual places to take advantage of nice weather outdoors together:
Germia Park
Taukbashçe
Parku i Qytetit
The Pristina National Library is a sight to see, the bazaar offers all sorts of cool things to do, and we bet your Pristina girl would love taking selfies at the Newborn Monument. To learn more about the history of Kosovo check out some of these places with major cultural importance:
Kosovo Museum
National Gallery of Kosovo
Ethnographic Museum
Skanderbeg Statue
Gračanica Monastery
Bill Clinton Statue
Džamija Cara
A fun weekend getaway could be had in Novi Sad or Chisinau.
Enjoy Dating Pristina Girls
That is all that we have for you right now but don't worry we will continue to update this every few months. If you have any special tips or want to correct any out of date information here please go ahead and do so in the comments.
Also don't forget about the single women in your area on Adult Friend Finder who are always ready to hook up, or all of the women in Kosovo who use Muslima.com. That wraps up our best places to meet girls in Pristina with our dating guide, enjoy your time here.