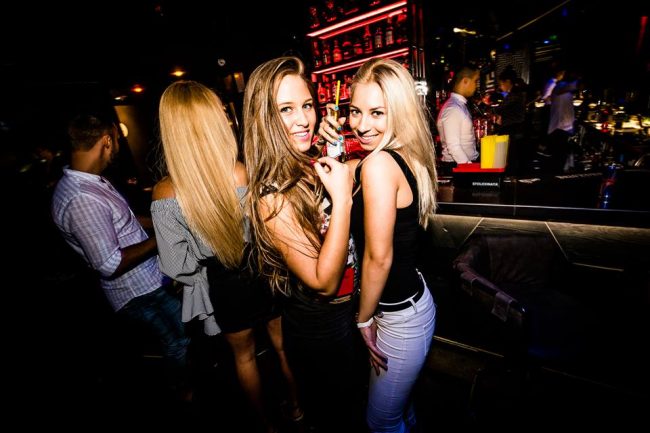 If you are looking for the best places to meet girls in Budapest with a dating guide then you have come to the right site. This Eastern European city is known for great nightlife and beautiful women so a single guy can have a lot of fun here.
It can also be a pretty cheap place to visit and logistically speaking it is a really easy place to plan a trip for. We will be giving some travel type tips for tourists and new expats towards the end of the post so if you aren't familiar with this town yet be sure to check those out.
The biggest tip would be to stay in the right area of town, and when it comes to finding nightclubs or pick up bars to meet single Budapest girls District V would be that area. At least be on that side of the Danube River and as close to District V as you can be if you want to do a lot of partying.

After we cover the singles nightlife we will talk about places to meet women in your area during the day and the online dating scene here. As most guys know the more chances you take the more times things will go right for you so always be looking for new opportunities.
Once all of the top spots to pick up girls near you have been covered our dating guide for Budapest will fill you in on where you can show them a good time around the city.
Nightclubs & Pick Up Bars
We love writing guides like this one, not just because they are relatively easy but also because we know they bring good value to our readers. Much like in another one of our favorite cities at WorldDatingGuides, Prague, there is a great nightlife district here and if you locate yourself nearby you are ahead of the game.
District V would be that main area for local singles nightlife, and it is also an easy part of town for tourists to stay. You can find many of the best nightclubs and singles bars in the city right there, some of our favorite places to party and pick up girls in Budapest are:
If you want to get laid on the first night you are really going to improve your chances by having a place to stay close to the club or hookup bar you meet the most girls at.
Meet Budapest Girls During The Day
There are quite a few opportunities for day game and many of them are in the same area of town as the nightlife. You can find some of the best shopping in the city on Fashion Street and Vaci Street in District V.
That means single women from Budapest and all over the world will be out window shopping or buying things throughout the day. Take a stroll through these parts of town and chat up any sexy girls in your area that you see.
Also the surrounding areas near places like:
Vorosmarty Square
Erzebet Square
Arena Plaza
Andrassy
Along the Danube River
Should be great when the weather is accommodating. If it is cold or rainy out then move inside to the Allee Shopping Center or West End City Center. Akvarium that we listed in the singles nightlife section can also be solid for day game.
Basically just put yourself out in the areas where people will be, enjoy the nice city streets, and be sociable.
Chat With Girls Online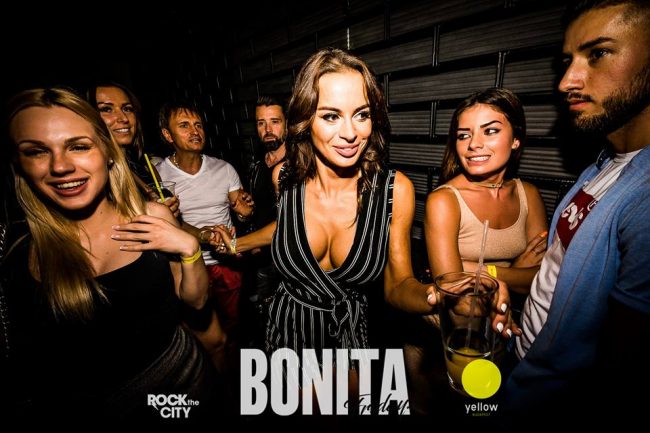 While there are some great places to party and good spots for day game it is still much quicker and easier to meet Hungarian girls online than it is in person. Day game is always a slow process, you can only approach so many and you have no idea if they are single, looking to hook up, or are married already.
The nightlife here can be as good as anywhere, but it also can have really bad male to female ratios. Don't be surprised if you need to change venues multiple times on a night just to find one club with enough single women to make it worthwhile to stay.
Luckily many of the clubs are close to each other so it isn't too taxing, but it can get annoying. However there are quite a few Budapest girls trying to meet guys online and while we all know about the sites to find your future wife which should you use if you just want to get laid and not buy a ring already?
Try Adult Friend Finder, this dating site is more about hooking up then getting hitched. It is quite popular in Europe and Hungary has hundreds of female users. That may not sound like too many, but this isn't a huge country so that is a high percentage of women in your area who want to get laid..
The girls you meet online on Adult Friend Finder are far more likely to hook up quick then a random you approach at a café that is for sure.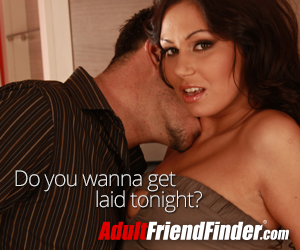 Budapest Dating Guide
Now you know of the top spots to pick up single women near you and our Budapest dating guide can help you figure out where to take them. There are plenty of cafes and cocktail bars all over District V that would be great for a date, and of course you can take them to a club later in the evening.
For some romantic restaurants try out:
The Corvin Dumaszínház comedy club can be a fun Budapest date spot, or for something a bit classier try taking her to a show at the Erkel Theater.
Day Date Ideas
When it comes to local day date ideas there are plenty for that as well. Many girls would love seeing the animals at the Budapest Zoo & Botanical Garden. The bath houses are also a popular option, places like Szechenyi Thermal Baths at Állatkerti krt. 9-11 can be a whole lot of fun.
Some may even list it as a good place to pick up Budapest girls but generally that isn't a good idea. When you visit you will probably notice the terrible ratios and how the girls are getting hit on non-stop making them very uncomfortable so it is hard to get anything going.
Instead head there during the day with a date in tow and have a relaxing afternoon. Another good bath house is the Beer Spa at Állatkerti körút 9-11 where you get unlimited beers during your stay.
For some tourist type activities you could see the sights like:
Vajdahunyad Castle
Pal-Volgyi Caves
Zugligeti Libegő Chair Lifts
Hungarian National Museum
Hungarian National Gallery
Museum Of Fine Arts
The Claustrophilia Escape Room can be a lot of fun, or just keep it simple and take a cruise along the Danube River. For a weekend getaway check out Vienna or Chisinau.
Tips For Tourists & Expats
Now lets give some travel and dating tips for tourists and new expats here. As we have mentioned a few times you want to be in or as close to District V as possible, VI and VII are also good areas.
It won't be the cheapest place to book a hotel but it will still be worthwhile. To get around town use the metro or call an Uber, the taxis in the tourist area are probably going to try to scam you so avoid them if possible.
Things are pretty cheap here and you get right around 365 of the local currency for every dollar as of our last update so it can be a good time to visit. On a date your Budapest girls will be expecting you to pay, that is common all over the world but this is a pretty poor country so don't expect them to be pulling out the purse any time soon. Things will be similar if you visit Debrecen or other cities around Hungary.
The summer months run from around April through August, but you have to remember that this is when many other people will also be taking their vacations. Who is more likely to travel to hook up and get laid? Guys or girls?
All year round the clubs here are known to have more men than women, during the summer it is often even worse. If you plan to try to hook up with women in Budapest who want to date foreign men you might have a better chance in the colder months when less tourists are around.
Enjoy Dating Budapest Girls
Some guys love this city, others not so much. You may find that there are just way too many other single men who come here hoping to hook up like you making the ratios so bad that it can be hard to get laid.
Or you may see all the sexy Hungarian women around you and find the right one at the right time. That is kind of how dating goes, none of us know how it will play out.
Just remember that if you are looking for as close to a sure thing as possible the single women near you on Adult Friend Finder are waiting for messages now. You may want to hit them up before your trip, or if you are already in town and on a cold streak see if they can help you out of that slump.
That wraps up our best places to meet girls in Budapest with the dating guide, enjoy your time here.