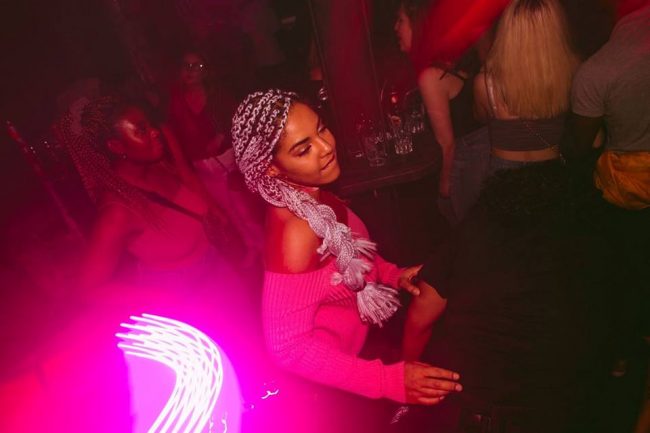 If you are looking for the best places to meet girls in Oslo with a dating guide then we have you covered. It won't take us long to fill you in on where you can pick up women in your area and also mention some great spots for a date night.

We always like to begin with the singles nightlife, Norway has a pretty strong hook up culture as you will hopefully find out. Next we will move on to meeting single Oslo girls during the day or how you can use online dating sites to speed things up.
Local date night ideas and more casual things to do at any time will also be discussed. Towards the end of this post we will give some quick travel tips, like most cities in Europe you probably don't want to be visiting during winter.
Nightclubs & Pick Up Bars
These days a lot of guys will only care about a list of singles bars and nightclubs to pick up Oslo girls so let's start with that:
The main areas for singles nightlife will mostly be along Karl Johans Gate, the main road going through the center of the city. You will find many of the best bars and clubs to hook up with Oslo girls along this road.
Youngstorget and Grunerloka are also two good areas for nightlife here. You definitely want to try and stay as close to Karl Johans Gate as possible, not only to increase your chances of pulling at a bar and getting laid with a one night stand but also because it will make your whole trip go smoother.
We will cover this more in the travel section but going out to drink here can be very expensive. Pre-game to save some money or expect to run up some really big bar tabs.
Single men can have a lot of fun here, there is a whole lot of talent around and the Norwegian women in your area are often compared to Swedish women. You can find a Stockholm pick up bar list there if you want to compare for yourself.
And for another fun city with good nightlife in Norway you could check out Bergen.
Meet Oslo Girls During The Day
Once again Karl Johans Gate is going to be the top spot for day game, at least as far as the spring and summer are concerned. Frogner Park in Majorstuen should have lots of foot traffic on a sunny day, and when the weather is really nice Oslo girls will be swimming at public baths like Sorenga Stranda.
When the weather turns bad your only option will be to try and meet single girls at malls and shopping districts like:
Aker Brygge
Storo Storsenter
CC Vest
Steen & Strøm Department Store
Lambertseter Senter
Chat With Girls Online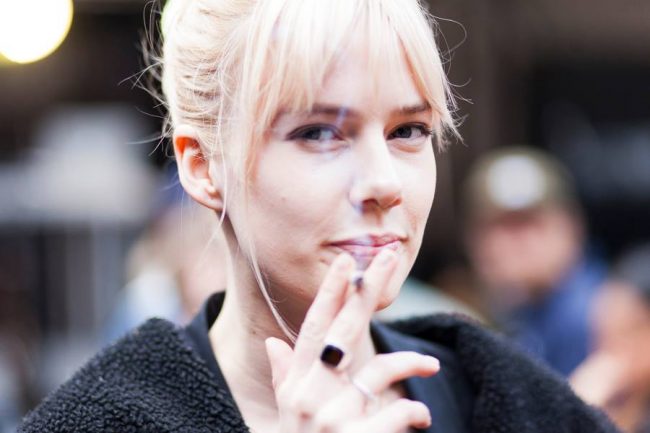 Any time you travel you will have some advantages with dating but some disadvantages as well. The main positive is that the foreigner from another country will often make single women curious, they will be more likely to go out with you and maybe be down to hook up to try something new.
One of the downsides is usually communication, but that shouldn't be a big deal here. However when you are just getting to a new city and don't know anyone it can take some time to feel out the local customs.
A lot of guys combat this by pipelining on dating sites before they arrive. If you are looking for a serious girlfriend in your area then check out International Cupid, a great site to meet women all around the world.
Many guys just want to get laid and not start anything serious just yet. Remember we said there is a big time hook up culture in Oslo, girls here are more open minded about sex than just about anywhere.
So what is the best site to use when you want to get laid in Norway? Adult Friend Finder, this isn't your typical dating site, it is all about hooking up not moving in together.
Sure, you might end up falling in love but that isn't the point. You can wait in long lines to spend a lot of money in the singles nightlife here, or you can just log on to Adult Friend Finder and get laid just the same.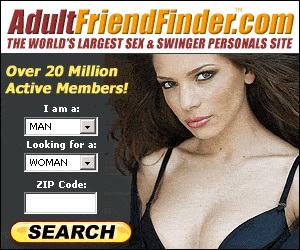 Oslo Dating Guide
Now that you are aware of more than enough ways to meet single girls near you let's switch this over to our Oslo dating guide. If you found one to go out with you that is certainly a step in the right direction but now you need to be on point during your date night.
Any of these romantic restaurants or cocktail bars could do the trick:
After dinner and drinks you could go party at a nightclub, or see what is playing at the Oslo Opera House if you really want to impress her.
Day Date Ideas
People in this part of the world cannot afford to waste any nice weather that they get. Bring your Oslo girl to one of these parks or outdoor areas on a sunny afternoon:
Tøyen Park
Vigeland Sculpture Park
Palace Park
Huk Beach
Frogner Park
You can do a Fjord tour or go swimming at one of the public baths. TusenFryd Amusement Park would also make for a perfect casual day together. Many girls are addicted to caffeine these days so grabbing a coffee at Fuglen Coffee Roasters may not be a bad idea.
For something a bit more cultured on your date during the day try these museums and landmarks:
Viking Ship Museum
Fram Museum
National Museum
Munch Museum
Akershus Fortress
Astrup Fearnley Museet
Holmenkollen Ski Museum
Copenhagen could make for a great weekend getaway with the right lady. During the summer you could also go party in the Reykjavik nightlife for a weekend.
Tip For Tourists & Expats
We aren't going to go full on Lonely Planet here but we do have a bit of travel information for single men to get to. We already covered it some, but much of it bears repeating.
If you are planning a trip don't come during the winter, and try to get a hotel near the singles nightlife along Karl Johans Gate. The closer your room is to where you meet a girl or take her on a date the more likely you are to end up getting laid.
This is a very expensive city to visit, if you are on a backpackers budget then you may want to pick another town. To keep your costs down try to bring as much alcohol with you as you are allowed and pre-game instead of buying all your drinks at clubs.
This is very common in the nightlife here, people will gather for pre-game parties, and then often leave early to go to after parties at apartments or houses as well. Before we transition to the hook up culture let us also give you this map of the metro system to save some money getting around, and mention that the local currency is the Norwegian Krone that trades at about 10.75 per US Dollar at the time of our latest update.
One thing you will notice here is that most people speak much better English than in many countries where it isn't the first language. You should not have any problems trying to pick up women near you as long as you can speak it.
Back to the local hook up culture in Oslo, girls here have no qualms about one night stands and it is very common. In fact people probably hook up before even going a date night as often as the other way.
When you see some sexy ladies at a club or bar go introduce yourself and bring them to the dance floor or crack some jokes. Then invite them back to your place or to a party elsewhere and there is a very good chance they will leave with you.
Enjoy Dating Oslo Girls
This is one of those cities with some great positives but also some strong negatives. The biggest problems are the bad winters and the expensive prices.
The biggest positive is the hook up culture. It is easy to meet single women near you at clubs or on Adult Friend Finder and to get laid before you even have to buy them a meal.
That wraps up our best places to meet girls in Oslo with our dating guide, enjoy your time here.