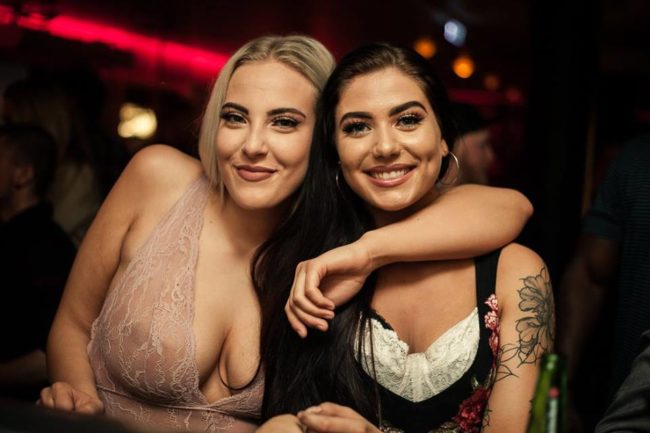 If you are looking for the best places to meet girls in Reykjavik with a dating guide then welcome! In no time we will break down where you can pick up single women in your area and also talk about some great things to do on a date night.

We always like to begin with the local nightlife, next we will move on to meeting single Reykjavik girls during the day and how to use dating sites to your advantage. Date night ideas and many different casual things to do at any time together will also be discussed.
At the end we will have a few travel tips and that will be it.
Nightclubs & Pick Up Bars
These days a lot of guys will only care about a list of singles bars and nightclubs to pick up Reykjavik girls so let's get that out of the way:
The main areas for singles nightlife can be found on Laugavegur, Bankastrati and Austurstræti streets. This is one of those easy cities to figure out, get a hotel in the right part of town and you will be set.
With that said this is not a cheap place to visit so expect that prime real estate to be pretty costly. Still it is probably worth paying for as it will definitely be a lot easier to get laid if you have a room right by the singles nightlife to pick up girls in your area.
There is not much going on during weeknights and most places close at 1am from Sunday to Thursday so plan accordingly if you hope to have a one night stand on weekdays. On weekends you will find plenty of girls in Reykjavik looking to hook up at various singles bars and nightclubs.
There will be local women from Iceland, plus plenty of tourists from around Europe and the US. If you are planning a short trip yourself and only care about partying and hooking up don't even bother with the weekdays, come in for the weekends when the real party is.
If you are looking for more cities to try and pick up European women check out that extensive list of dating and nightlife guides. A couple of cool festivals here are Secret Solstice held in late June and Sonar Reykjavik held in late April, both of which would be good for trying to hook up with hot Icelandic girls.
Meet Reykjavik Girls During The Day
This is not going to be a good city for day game for various reasons. One of the main ones is the weather, people aren't going to be spending too much time outdoors here.
Another is that many people who live here have cars, if you do try to pick up girls in Reykjavik on the street during the day expect them to be tourists, not that there is anything wrong with that. The locals will definitely be more sociable after they have a few drinks in them, during the day they can seem as cold as the weather.
We mentioned Laugavegur in the singles nightlife section, it also has many shops and cafes so can be an OK place to meet girls near you. Another option would be to try at malls and shopping districts like:
Kringlan
Mjóddin
Smaralind
Húsgagnahöllin
Then there is the very touristy Blue Lagoon, or the various pools around the city. If you are here on the weekends it is probably best to just rest during the day and go hard from midnight to 5am.
Chat With Girls Online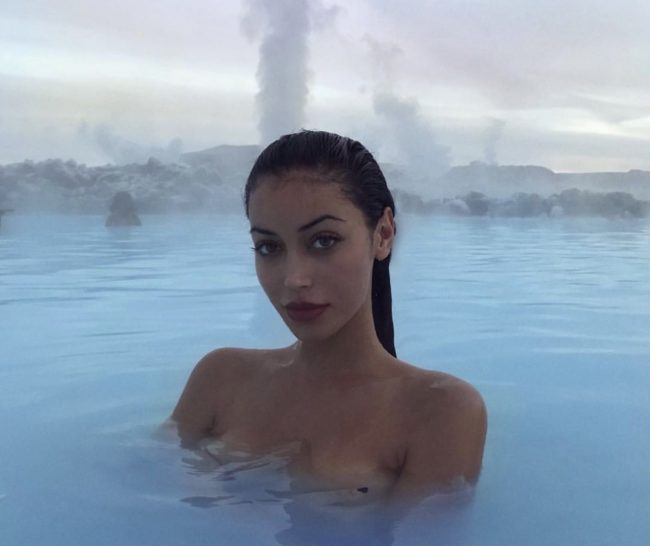 Are we the only ones who think that the dating scene for men is becoming harder by the day? People don't seem to mingle as much as they used to, instead we are all buried in our phones and off in our own worlds.
When you go out to a bar or club doesn't it feel like you usually just see different groups standing around or dancing with the same people they came with? Wasn't the point of singles nightlife to meet new people, and maybe even hook up?
It feels like people just go out to show off to their fake friends on social media. If a local girl doesn't post a video of herself dancing at a club on the regular everyone might think she is a loser.
The modern times are a bit different but don't let it get you down, Reykjavik girls are hooking up just as much as ever. The key now is to get onto their phone and that is not always easy.
Anyone who has tried sending out DM's on social media knows that those almost never get seen. You really need to use dating sites, when single women take the time to sign up to them they are showing that they really are ready to meet up.
We have all tried the sites for finding true love, but not all guys want to get married right now, and some guys prefer something more like speed dating then taking it slow. If that sounds like you then use Adult Friend Finder, the top hook up site in the world.
Most guys think that the site is full of guys, and sure there are plenty around but where isn't that the case? Next time you go out to a bar or club notice how many more men you see than women, that is how it is going to be anywhere.
Why is Adult Friend Finder good? Because it is where single girls in Reykjavik turn when they want to hook up. They only sign up for this site for one reason, and that is to get laid.
Europe is actually one of the most popular continents for this site so you might find more single women on it than you expect. The best part is you can be honest with your intentions, no lying or leading them on because when they sign up they just want to get laid same as you.
Remember that this site could also work well in your home town, it doesn't only need to be used here.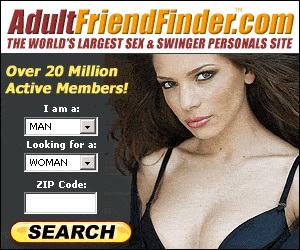 Reykjavik Dating Guide
We just fully covered the best ways to meet singles near you and now our Reykjavik dating guide needs to take you that last mile. Getting a girl to go out with you is definitely a positive, but now you better be able to show her a good time on your date night.
Begin the night at one of these romantic restaurants or cocktail bars:
After that you can see who is performing at the Harpo Concert Hall or Tjarnarbíó Theatre. You could go party at the bars and nightclubs we listed above, or find a good place to check out the Northern Lights.
Day Date Ideas
If you are here when the weather is nice definitely try to spend time outdoors, women in Iceland need to enjoy all the sunny days they can get. Some cool parks are:
Grasagardur Botanical Garden
Austurvöllur park
Hljómskálagarður
Hallargarður
Elliðaárdalur
You could go check out the Hallgrimskirkja Church and be sure to go to the top and get a great view of the countryside. For a longer tour travel around the Golden Circle.
The Blue Lagoon is worth visiting even if a bit touristy, and some other cool pools are Sundhöll Reykjavíkur and Vesturbæjarlaug. The Laugardalur Recreation Center also has a pool plus a botanical garden, museum, zoo and more things to do.
For some more sophistication on your date during the day try these museums:
The Icelandic Phallological Museum
National Museum of Iceland
Einar Jónsson Museum
Ásmundur Museum
Gallery Fold
Tips For Tourists & Expats
We don't go too in depth in our travel guides, this post is more about dating and meeting Reykjavik girls but we do have some quick advice. You definitely are going to want to visit during the summer, from June to August the weather will be a lot better and more people will be out and about.
Plus you will have women from other countries to hit on, not just the ones who live here. Remember to get a hotel near the singles nightlife in your area to increase your odds of getting laid.
We really like cities like this where all of the best places to party and try to hook up are right in the same area. One downside is that this is a very expensive place to visit, cut your costs down by getting some alcohol at the duty free when you arrive and drink before you go out. Otherwise expect to run up some very hefty bar tabs, similar to other fun but expensive cities like Oslo.
Enjoy Dating Reykjavik Girls
That is all the info we have but if you have more to share please let us know in the comments. This is a unique place to visit and can be a lot of fun.
Remember that the parties are best on weekends, if all you care about is hooking up then don't come on weekdays. If you are here when there isn't much going on don't forget about the single women near you looking to get laid on Adult Friend Finder.
That wraps up our best places to meet girls in Reykjavik with our dating guide, enjoy your time here.