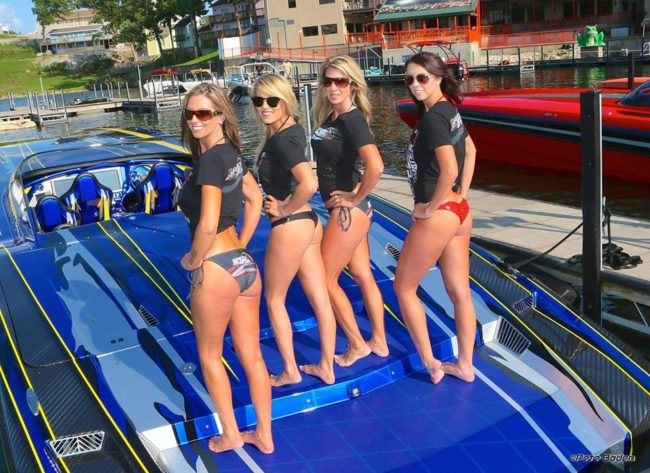 If you are looking for the best places to meet girls at the Lake of the Ozarks with a dating guide then you have found the right post. In no time at all we will break down where you can pick up single women in your area and also talk about some great ideas for a date night.

You can find some pretty good singles nightlife here, particularly in the summer. Meeting single Lake of the Ozarks girls while the sun is out can also be quite easy during tourist season, and then you always have the option for online dating.
Local date night ideas and all sorts of things to do during the day will also be discussed. The goal is to get you in and out of here as quickly as we can so let's get started.
Nightclubs & Pick Up Bars
A lot of people who come to this page only want a list of singles bars and nightclubs to pick up Lake of the Ozarks girls so here it is:
There really isn't one main area for singles nightlife near you, you can find pick up bars and nightclubs spread all across the lake. Places like Bagnell Dam, Osage Beach, and Yacht Club Drive seem to have the most bars to search for a one night stand.
Then of course there is Party Cove which is technically called Anderson Hollow Cove around the 4 mile marker of the Glaize Arm. Party Cove is generally better during the day but in peak tourist season or on busy weekends it might stay crowded into the night.
If you are hoping to get laid while you are here the best thing you can probably do is have or rent a boat. This will allow you to quickly go from one bar to the next, and it will give you an easy way to hook up with girls at Lake of the Ozark bars or Party Cove.
Meet them at the bar, invite them to go out for a boat ride, and then go find a secluded spot or pass by your hotel and say you need to run in to grab something and invite them in. A boat isn't a necessity, but it will improve your chances of getting laid as much as anything else will.
The nightlife for singles in your area will be much better during the summer between Memorial Day and Labor Day. Those two long holiday weekends would probably be the most crowded time, along with the 4th of July.
Tons of girls from Kansas City and St Louis will take the short drive to spend the weekend on the lake giving you ample opportunities. Throughout the rest of the year it will be a lot slower.
Meet Lake of the Ozarks Girls During The Day
We could pretty much just copy and paste the last section in here also. For most cities we would be listing different malls or shopping areas as the best spot for day game, but not for here.
You do have a couple of malls here, the Outlet Mall probably being the most popular. However why go there when you can find girls partying at the Lake of the Ozarks all day long?
During peak tourist season you can definitely head out early and have a reasonable shot of hooking up. Party Cove, Coconuts Pool Parties, and plenty of the other bars have pool parties too.
If you get a boat then take it out and keep your eyes open. In the summer it won't be long until you see a bunch of sexy women near you and then try to join them.
Chat With Girls Online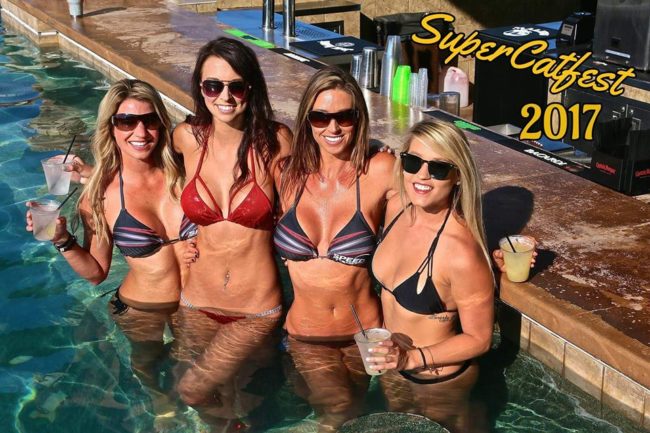 Do you ever feel like the dating scene for men is becoming harder by the minute? People don't seem to mingle as much as they used to, instead we are all buried in our phones and becoming ever more anti-social.
When you go out to a bar or club don't you usually just see different groups standing around or dancing together? Wasn't the point of singles nightlife to meet new people?
These days it seems like people just go out to show off to their fake friends on social media. If a girl in your area doesn't post a video of herself dancing at a club at least once a weekend everyone might think she is a loser.
Ya, the modern times are a bit weird but don't sweat it, girls are going to the Lake of the Ozarks to hook up just as much as ever. The key now is to get onto her phone and that is not always easy.
Anyone who has tried sending out DM's on social media knows that those almost never get seen, let alone replied to. You really need to use dating sites, when single women take the time to sign up to them they are showing that they really are ready to meet up.
We have all tried the sites for finding true love, but not all guys want to sign their freedom away right now. If that sounds like you then use Adult Friend Finder, the top hook up site in the world.
The main complaint is that there are a lot of guys on the site but where isn't that the case? Most pick up bars have bad male to female ratios, and believe me you are going to see far more thirsty dudes at Party Cove then single women looking to hook up.
Why is Adult Friend Finder good? Because it is where single girls at Lake of the Ozarks turn when they want to hook up. They only sign up for this site for one reason, and that is to get laid.
The best part is you can be honest with your intentions, no lying or leading them on because when they sign up they just want to get laid same as you. You can use this site to meet local women around Missouri before your trip, or try it out in your home town and you might be surprised who you find on there.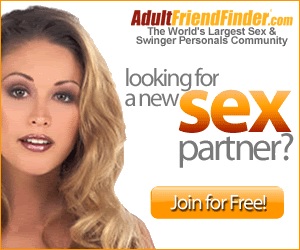 Lake of the Ozarks Dating Guide
We just fully covered the best ways to meet single girls near you so now let's switch over to our Lake of the Ozarks dating guide. Getting one to go out with you is definitely a positive, if you can show her a good time on your date night even better.
Any of these romantic restaurants or cocktail bars could make for a fun night out:
The more upscale spots are at the top, the more casual at the bottom. After dinner and drinks you could go party in the local singles nightlife, walk along the water, or go for a moonlit boat ride and find a romantic spot.
Day Date Ideas
Don't overthink this one, people come to the lake to be on the lake so do that. Rent a boat and go tubing, rent a wave runner, swim, fish, or do whatever water activities you enjoy.
Bear Bottom Resort has a nice pool, big water slide, and more things to do. If you want to get off the water you could go golfing at Tan-Tar-A or Four Seasons, or check out Bagnell Dam and the nearby strip with things to do.
If you are looking for more places around the US to explore we have written numerous dating guides for single men you can check out at that link.
Enjoy Dating Lake of the Ozarks Girls
The two best things you can do would be to visit when other people also will be coming in, and try to get access to a boat if possible. Summer, holiday weekends, and Spring Break would be the key times.
We just mentioned Tan-Tar-A and Four Seasons, those are two of the nicest hotels here and will give you a little extra cache. They won't come cheap, but they might make it more likely a girl agrees to go back to your place which could lead to getting laid more often. You can find some cheaper hotels here.
Don't forget the single women in your area on Adult Friend Finder both here and around the country who are looking to hook up either. They are waiting year round, not only during tourist season.
That wraps up our best places to meet girls in Lake of the Ozarks with our dating guide, enjoy your time here.