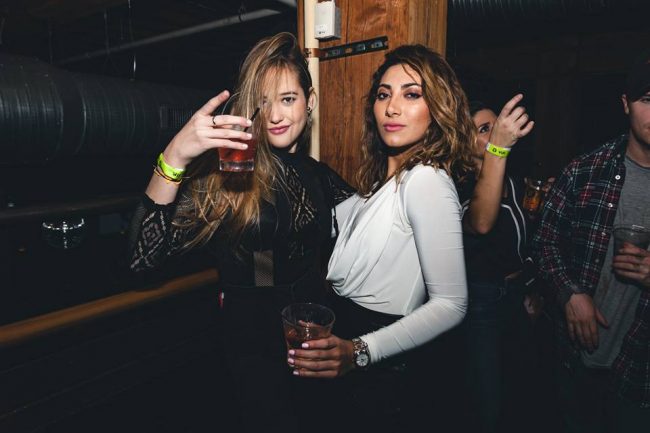 If you are looking for the best places to meet girls in St Louis and a dating guide then welcome. Hopefully by the time you have finished this post you will be ready to go meet some single women and take them to the best date spots around town.
The nightlife is probably where most guys would prefer to try and pick up single St Louis girls so it will get the first section. Next we will cover some spots to try and meet women in your area during the day and also tell you about a good online dating option.

From there we will be making the transition to our date night guide. This is where the best romantic restaurants, good cocktail bars for a date and fun casual activities you can do together will be covered.
Most probably know that there are some pretty rough neighborhoods here, particularly in the eastern part of the city. Just don't go to those areas and hopefully you won't have any problems. Stay downtown and things should be fine.
This guide will have plenty of info no matter if you are trying to hook up with someone new or show the wife a nice night out on the town.
Nightclubs & Pick Up Bars
For some good singles bars and nightclubs to try and pick up girls in St Louis check out:
We always start with the singles nightlife because it is one of the top ways to meet girls near you and hook up right then. It isn't that easy to have the courage to approach a pretty girl when you are sober, get a few drinks in you and it is no problem.
The opposite is true also, the hottest local ladies will be getting hit on all day and night. If they are sober they are likely to just blow you off, but if they are tipsy then they will be more likely to mingle.
The Central West End where International Tap House at 16 S Euclid resides would be considered the upscale nightlife area for singles, along with The Hill. Expect to find many of the sexiest women in your area going out in these parts of town dressed to impressed, and hopefully to hook up.
They won't be the easiest places to get laid, but they probably have the highest rewards. Another thing to note is that outside of New Orleans you will probably find the second biggest Mardi Gras party in the world here so that would be a good time to visit or go out if you are already here.
During the summer you could go party with all the girls looking to hook up at the Lake of the Ozarks a few hours away.
Meet St Louis Girls During The Day
We have a variety of places you can go to try and meet single women in St Louis during the day. The world famous Arch can be a good place to try and hit on girls who are traveling through town.
Forest Park is huge and on a sunny day there should be plenty of women around. The streets and cafes around the big universities like Washington and SLU are also solid options.
Or stick to the old reliable and head to some of these shopping malls:
South County Center
St. Louis Premium Outlets
Saint Louis Galleria
West County Center
Chat With Girls Online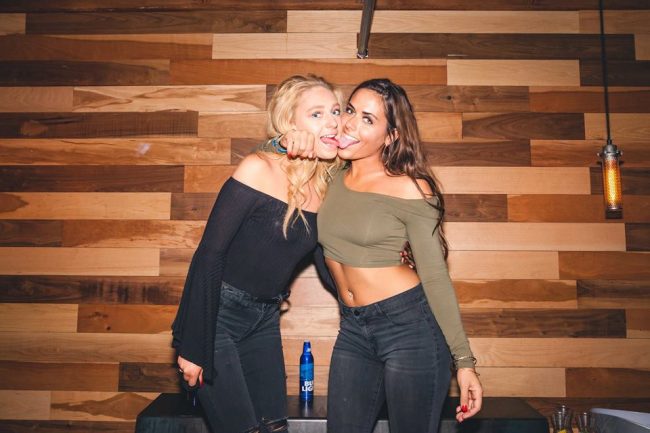 In this day and age we can't write a post like this without including online dating. We use the internet in so many ways, technology is a godsend that helps us get things done so much quicker and easier than ever before.
That plays out when it comes to dating also. How many women can you meet out at a singles bar?  On a good night you might talk to a handful of new ones you never knew before, some nights you might not even get that many chances.
And any guys who have tried day game before know how slow of a process that is. Walk around for hours only to see a few cute girls in your area who were in a situation where you could go start a conversation.
When trying to meet single girls in St Louis online on dating sites the words slow process never come into play. All you do is sign up, click on profiles you like, and send them a quick message hoping to get a reply.
It doesn't take long to contact more than you could in months of going out. We all know about the best dating sites to find your perfect match, but what if you just want to get laid without getting too serious?
Try Adult Friend Finder, this is the top hook up site on the planet with literally hundreds of millions of registered users. You should be able to find hundreds of single women in Missouri on Adult Friend Finder, and they are only signing up if they want to get laid.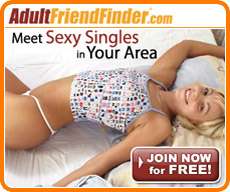 St Louis Dating Guide
Now you know of the best places and ways to meet singles near you and our St Louis dating guide will hopefully help you close the deal. Getting a girls number and having her agree to go out with you is half the battle, but you aren't done yet. Don't worry, WorldDatingGuides has the info you need.
Now all you need to do is know how to show women a good time. Try visiting one of these romantic restaurants or cocktail bars:
The Hill and surrounding area by Forest Park is always a good go to date spot. If you want some entertainment on your St Louis date night then visit a comedy club like:
For a more mature idea see what show is being put on at:
Some of those last ones could have also mentioned as a local place to try and hook up with girls depending on the night.
Day Date Ideas
If you are dating a girl who has lived in St Louis her whole life then The Arch probably isn't the best day date idea, but if she is new in town or a tourist then go for it. Some nice parks and outdoor areas for a casual afternoon date include:
Gateway Arch Park
Forest Park
Missouri Botanical Gardens
Citygarden Sculpture Park
Tower Grove Park
You also have some good museums, art galleries, and historic sites like:
Saint Louis Art Museum
City Museum
Mildred Lane Kemper Art Museum
Contemporary Art Museum
National Blues Museum
The Science Center
You may also want to go see the Budweiser Clydesdale's at Grant's Farm which is just outside of town. These fun bars can be a good way to involve some alcohol and have games to play in case the conversation is lacking:
Here is a map with our best local date and pick up spots marked. For a weekend getaway you could drive to Kansas City or Chicago in a few hours.
Enjoy Dating St Louis Girls
Some people may be a bit put off about visiting this city because of all murders talked about in the media. Again, just stay out of East St Louis and stick to downtown and it hopefully won't be a problem.
This is a fun city with many things to see and do, if you find yourself struggling to hook up or get a date log on to Adult Friend Finder and that should change pretty quick. The single women near you on that site are always down to get laid.
That wraps up our best places to meet girls in St Louis and the dating guide, enjoy your time here.