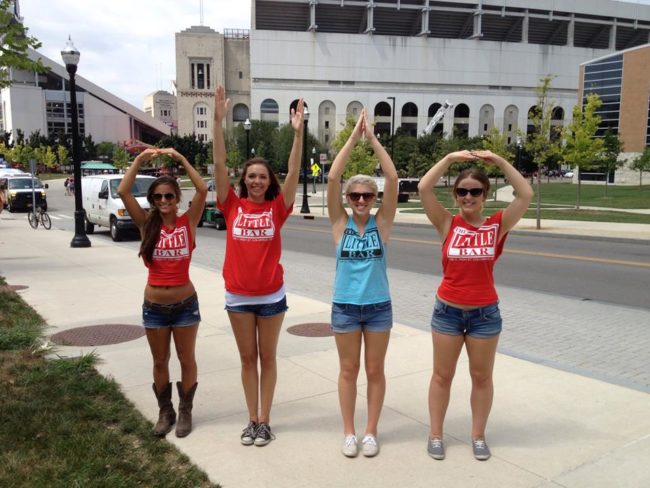 If you are looking for the best places to meet girls in Columbus with a dating guide then you have found the right place. In no time we will inform you about where to pick up single women and also some great spots for your upcoming date night.

We always like to begin with the nightlife before we cover where you can meet single Columbus girls during the day and mention a good online dating option for guys who just want to hook up. Local date night ideas and all sorts of casual things to do throughout the day will also be discussed.
The goal is to get you the info you want as quickly as we can, so we better get this going already.
Nightclubs & Pick Up Bars
These days a lot of guys will only care about a list of singles bars and nightclubs to pick up Columbus girls so here ya go:
There are two main areas for singles nightlife, if you want to party with Ohio State University girls then the campus bar district can be found on High Street. This is your typical college town pub street with lots of bars to try and get laid right next to each other.
Another good area for singles nightlife to try and hook up with Columbus girls is on Park Street in the Arena District. It is really convenient that the two best places to try and get laid here are only a couple of miles apart.
Try to book a hotel right near one, or in between the two and hooking up will be a lot easier. If you are here during the school year High Street will probably be better, during the summer months go with Park Street.
If you are trying to plan a trip try to visit on a weekend when the OSU football team is hosting a big home game. Luckily this is a big enough city that the singles nightlife doesn't completely fall off during the summer but there will still be a lot more girls in your area when class is in session.
If you come here when the students aren't around and aren't liking the scene you can drive an hour and a half to try and pick up single women in Cincinnati instead.
Meet Columbus Girls During The Day
OSU is one of the biggest colleges in the country with a huge student population. The massive campus offers all sorts of potential for guys who want to try and meet girls in Columbus during the day.
There are plenty of parks you can hang out in, or find cafes and shops in the area that students frequent. If you don't want to be labeled as the creepy guy who is trying to hit on girls at school then try malls and shopping districts like:
Olentangy Plaza
Lennox Town Center
Easton Town Center
Georgesville Square
Polaris Fashion Place
Chat With Girls Online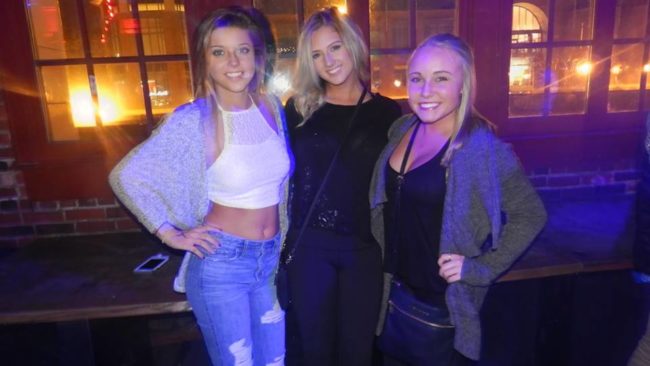 We can't be the only guys out there that have noticed the dating and hook up scene has gotten really weird over the past few years. People are so anti-social right now making it very hard to make new friends or get into someone's social circle.
Nobody really trusts anyone, and there is a pretty big 'stay home and mind my own damn business' attitude with many. Then when you do see a pretty girl in Columbus out she is probably staring at her phone or has earbuds in.
When girls go to bars or clubs they tend to just stands around a table with the few friends they came with and doesn't mingle with anyone. That is life these days, and for single guys it can feel like there isn't much hope.
But never give up, girls in your area still have needs and when they want to fulfill them they need a guy to help them out. Some people do still hook up after meeting at the club, no doubt, but these days online dating is the main way guys can get laid.
If you want to try to hook up with single girls in Columbus online then you have to be checking out Adult Friend Finder. It is the site that girls turn to when they need some loving.
You might just be surprised at how many women near you are using it. This site is all about hooking up not taking a girl home to mom, so if you want to get laid hop on Adult Friend Finder and start making it happen, this is the true speed dating in the 21st century.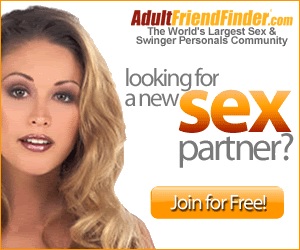 Columbus Dating Guide
Now that you have been filled in on all of the best ways to meet singles near you let's pivot this conversation over to our Columbus dating guide. Getting a girl to go out with you is definitely a positive, now you just need to know how to show her a fun night out on the town.
Any of these romantic restaurants or cocktail bars could do the trick:
After dinner go grab some cocktails at Park Street, or see who is performing at the:
Day Date Ideas
Try to get outside and enjoy a sunny day together. Some good places to take advantage of nice weather outdoors together are:
Scioto Audubon Metro Park
Schiller Park
Columbus Park of Roses
Goodale Park
Franklin Park Conservatory & Gardens
Some other cool areas to walk around are the German Village and the North Shore Arts District. Grabbing brunch at Sunny Street Cafe could be a good way to start the day, and on the first Saturday of each month take her to the Short North Gallery Hop.
For even more culture on your casual date during the day try:
Center of Science & Industry
Columbus Museum of Art
Wexner Center for the Arts
Ohio History Connection
Otherworld
If you find the right girl and want to take her away for the weekend why not go to the rock and roll hall of fame in Cleveland? Or head out solo to try and hook up in Pittsburgh?
Enjoy Dating Columbus Girls
Now you should be ready to go meet some new single ladies, or know where to go if you already found one. College towns can be a whole lot of fun, but this one is unique because it is in the middle of a big city.
Don't forget to try and meet women near you on Adult Friend Finder if you want to hook up easily and with no commitment. That wraps up our best places to meet girls in Columbus with our dating guide, enjoy your time here.