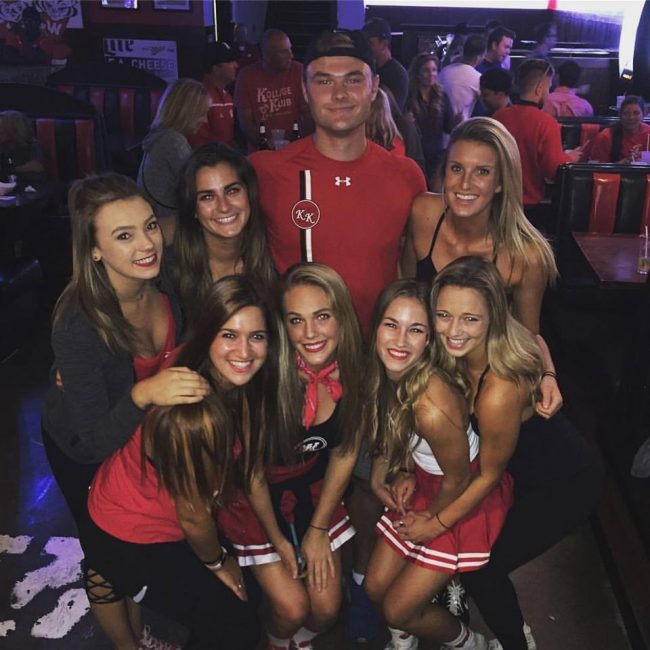 If you are looking for the best places to meet girls in Madison with a dating guide then we have you covered. There are numerous options for where to pick up single women in your area and also some great spots for a date night.

We always like to begin with the nightlife and in a college town like this one we need to stick with that. Then we will move on to meeting single Madison girls during the day and talk about how you can use online dating sites to speed up the whole process.
Local date night ideas and things to do together when the sun is out will also be discussed. We know the dating scene has changed a lot over the past decade, we have some tips on how you can adjust with the times. No matter if you are looking for a wife or just want to get laid this post can help.
Nightclubs & Pick Up Bars
People have lost their patience and these days a lot of guys will only want a list of singles bars and nightclubs to pick up Madison girls:
We generally like to think of things more as singles nightlife areas, not just specific venues. If you show up to a bar street you have a lot of options, if you have your heart set on one venue you may stay too long even if the ratios suck.
The best singles nightlife area in Madison to meet college girls is along State Street. This is your typical campus bar district where you have plenty of places to party and look for a one night stand right next to each other.
Just take a ride to State Street, roam around, and find which place seems to be the best on the night you are going out. If you are looking for more professional women instead of the college students then you will want to go to the singles bars on Williamson Street and near the capital building.
This is where you will find the more adult nightlife the city has to offer, and it is only a five to ten minute ride from the campus bar district. Try to book a hotel in or near these party hot spots if your goal is to hook up with some local single ladies on your trip.
Like most college towns things will be calmer over the summer or during holidays. Particularly good times to visit would be for Halloween, any time the football team has a big home game, or the first and last weeks of any semester.
We put Tavernakaya on this list because of their TK Late Night parties on weekends, but it also could be a fun spot to bring your special lady friend. Sotto has also been added because it is one of the best places to party in the city and many women will go there to dance, but we should mention it is a very LGBT friendly club so know that going in.
Places like Sylvee and Majestic are going in our date nights section but could definitely be good places to meet new girls depending on who is performing.
If you prefer to pick up women instead of girls go check out all the nightlife in Minneapolis and Saint Paul.
Meet Madison Girls During The Day
Generally in college towns the best areas to meet girls in your area during the day will be around campus. Try not to be the creepy guy who is overly aggressive or campus security might get called on you.
There are plenty of places to hang out along State Street that can be good for this. Or you can head to downtown by the capital building and there will be women out and about if the weather is nice.
Like always you can try to meet single Madison girls at malls and shopping districts like:
Eat Pointe Plaza
West Towne Mall
Hilldale Shopping Centers
East Towne Mall
Chat With Girls Online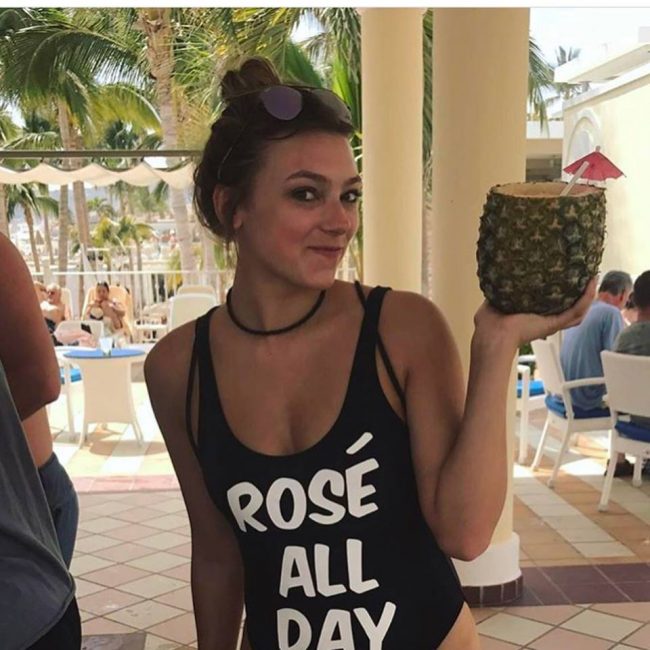 Is it just us or does it feel much harder to pick up girls in person these days? It seems like any time we go out to have a good time most women near you are more interested in their phone than their surroundings.
Don't you go to a club or singles bar to meet new people? These days they are just another background to take a selfie.
If you want any chance to hook up or find a girlfriend then you still have to approach as many sexy girls as you can. However in this ever more anti-social society approaching seems less and less useful.
But all hope is not lost my friends, guys just need to adjust and the way to do that is to use online dating sites. There are plenty of them out there, and most can work as good as the next.
However if all you are interested in is hooking up then Adult Friend Finder definitely stands out. This speed dating site isn't about meeting a girl in your area, moving in together, and getting married.
It is all about getting laid, and getting laid quickly. There are many local single girls in Wisconsin using this site to hook up with strange guys, and thousands all around the upper Midwest.
If you just want to get laid without any commitment Adult Friend Finder is the quickest way to make that happen.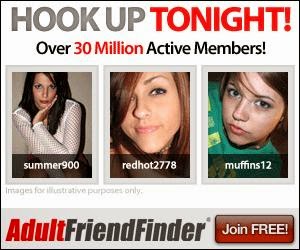 Madison Dating Guide
Now that we have covered all of the best ways to meet single girls near you our Madison dating guide needs to fill you in on the rest. If you can show her a good time on your date night it will really increase your chances of seeing her again, or maybe even hooking up that first night.
Any of these romantic restaurants or cocktail bars should work well:
After your dinner and drinks you can go out to party or cap off your Madison date night at a live music or performance venue like:
You might be able to pick up single women in your area at some of the above as well depending on who is performing.
Day Date Ideas
We always advise guys to spend an afternoon outdoors together if you can. Many girls would love seeing the animals at the Henry Vilas Zoo and here are some good places to take advantage of nice weather:
Warner Park
Vilas Park
Olbrich Botanical Gardens
Olbrich Park Beach
Arboretum
Of course there are some huge lakes right in the middle of the city that you can take a romantic walk around as you talk about your lives. Then go see if you are able to get out of Escape This together, or do some indoor rock climbing at Boulders Climbing Gym.
Like most university towns you can find some cool museums here:
Wisconsin Veterans Museum
Chazen Museum of Art
Geology Museum
Museum of Contemporary Art
Overture Galleries
You can head to Milwaukee in a little over an hour, and our Chicago date night guide was loaded with things to do and it is only a couple hours away. A perfect weekend getaway really.
Enjoy Dating Madison Girls
If you are visiting during the school year then you should have no problems finding girls to party with on State Street. When class is not in session you will probably have better luck down on Williamson Street.
Don't forget to try to meet single women near you on Adult Friend Finder if you want to really increase your chances of hooking up. That wraps up our best places to meet girls in Madison with our dating guide, enjoy your time here.