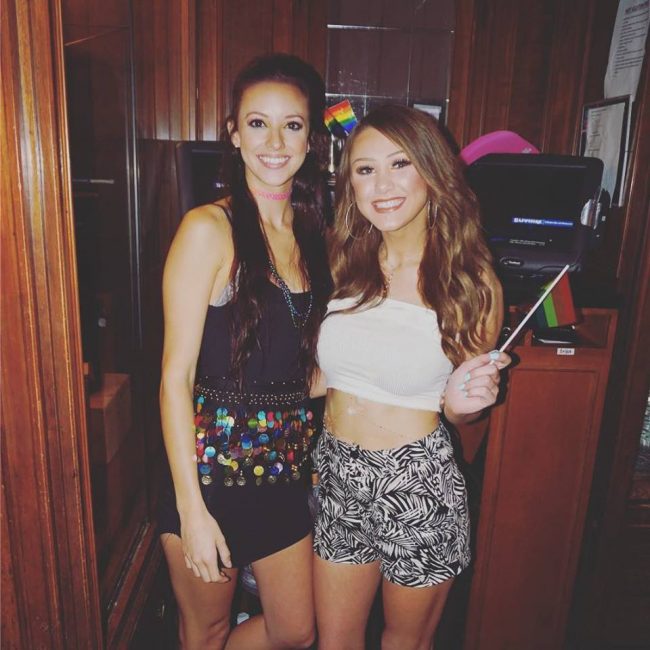 If you are looking for the best places to meet girls in Knoxville with a dating guide then we have you covered. There are plenty of ways to pick up single women here and also some great spots for a date night.

We always like to begin our posts with the nightlife, then we will talk about meeting single Knoxville girls during the day and how you can get things moving a little faster with the speed of online dating. Things to do on your date nights or during the day will also be mentioned.
We know that the dating scene has kind of changed because of technology and social media, we have some tips on how you can adjust to this new climate to hook up or find a serious girlfriend.
Nightclubs & Pick Up Bars
These days a lot of guys only want lists, so here is one for the best singles bars and nightclubs to pick up Knoxville girls:
The two main areas for singles nightlife are both really close to each other. The first would be Market Square, particularly along Gay Street.
This is considered the downtown nightlife district and it is loaded with singles bars and many places to meet girls in Knoxville for a potential one night stand. About a mile or two away there is a campus bar strip on Cumberland that would be the best place to party and hook up with UT college girls.
We are including a pick up and date night map at the end of this guide. It won't be hard to locate Market Square as many of the pinned bars are all around it. To find the Cumberland UT bar street look for the Half Barrel and you will be in the right location.
If you aren't a fan of the college hook up scene then you might have more luck picking up women in Nashville.
Meet Knoxville Girls During The Day
Like in most college towns your best chance to meet girls in Knoxville during the day would be to be the guy who walks around campus hitting on anyone he sees. Try to not be too creepy if this is the game plan you go with.
That strip along Cumberland should be good during the day, as should Circle Park near Neyland Stadium. Market Square will also have some heavy foot traffic, particularly on weekends.
Then you can always try to meet single women at malls and shopping districts like:
Town & Country Commons
Olde Kingston Towne Shopping Center
Turkey Creek
Windsor Square
West Town Mall
Chat With Girls Online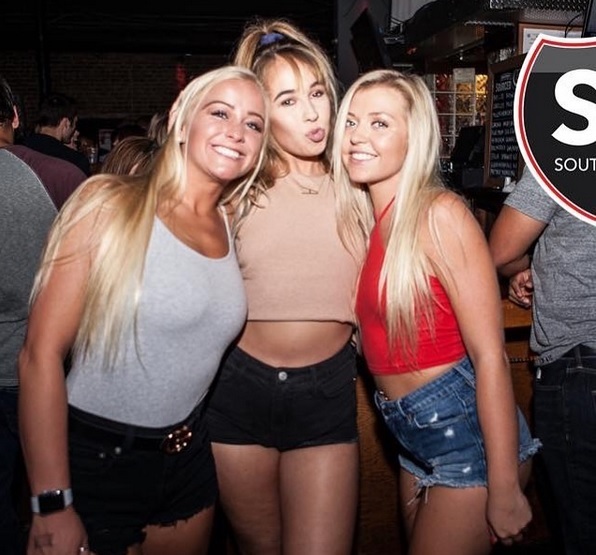 We can't be the only ones who feel like it is a whole lot harder to pick up girls in person these days can we? It seems like any time we go out most women are buried in their phones, listening to earbuds, or in the middle of their own glamorous photo shoot.
We always used to think that meeting new people was the whole reason why someone would go to a singles bar or club. These days they are just another place to take a selfie or shoot a video.
But all hope is not lost, we just need to adjust to the times. If a girl gives her phone all of her attention and people in the real world none of it then it seems pretty clear what you need to do.
How can you get on her phone? Try using online dating sites, they are growing with popularity and more people get laid thanks to online dating than any other way in the modern world.
There are so many to choose from, if you want to find a long term partner then you can pick any and it should go well. But what if all you are looking to do is hook up, and maybe get more serious in time if the two of you are compatible?
Well guys, the best dating site to meet girls in Knoxville online to hook up with is Adult Friend Finder. This site isn't about meeting that special someone to take home to mom, it is about meeting that special someone to take to your home tonight.
If you want to cut out all of the BS that usually comes with dating and just get straight to the point Adult Friend Finder is right for you. There are hundreds of girls in Tennessee using this site to get laid, and tens of thousands across the South and Midwest.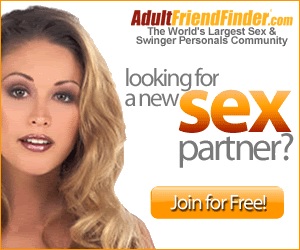 Knoxville Dating Guide
Now that we have covered your best ways to meet girls near you it is time to switch it over to our Knoxville dating guide. Your date night better be on point if you want to hook up or see her for a second time.
Try taking her to one of these cocktail bars or romantic restaurants on your Knoxville date night:
After you get a bite to eat you can go party at the Cumberland nightlife or see a show at the Tennessee Theatre.
Day Date Ideas
This is where this city really shines. Sure, you have thousands of college girls to pick up and some decent nightlife so it is good for that also, but the nature around this town is top notch.
If you don't want to travel too far then just enjoy a sunny day together at one of these parks in town:
Ijams Nature Center
Victor Ashe Park
Lakeshore Park
Tyson Park
Get a great view of the city at the Sunsphere observation deck. You could also go ziplining on your day date in Knoxville at Navitat.
The Appalachian Mountains are all around you so there is always somewhere new to explore. If you want to take a bit of a road trip you could go to Cherokee National Forest, the Smoky Mountains, or Mammoth Cave but that one is around 3.5 hours away.
Some cool museums for a date are the:
Knoxville Museum of Art
Frank H. McClung Museum
Muse Knoxville
East Tennessee Historical Center
Art Market Gallery
During the fall if the University of Tennessee football team has a home game then go tailgate at Neyland Stadium with a hundred thousand of your closest friends. For a weekend getaway there are plenty of cool things to do in Atlanta, or for a town you may not have ever visited give Little Rock a shot.
Enjoy Dating Knoxville Girls
We just covered a lot so you should be able to come up with a solid game plan. If you are just traveling through town book a hotel near the Market Square nightlife district and you will be very centrally located.
This will have you in perfect position for hooking up near the best nightclubs, singles bars, date spots, and the campus. Get out and enjoy the great nature that surrounds this city while you are here.
Also don't forget about the single women on Adult Friend Finder if all you care about is getting laid. That wraps up our best places to meet girls in Knoxville with our dating guide, enjoy your time here.