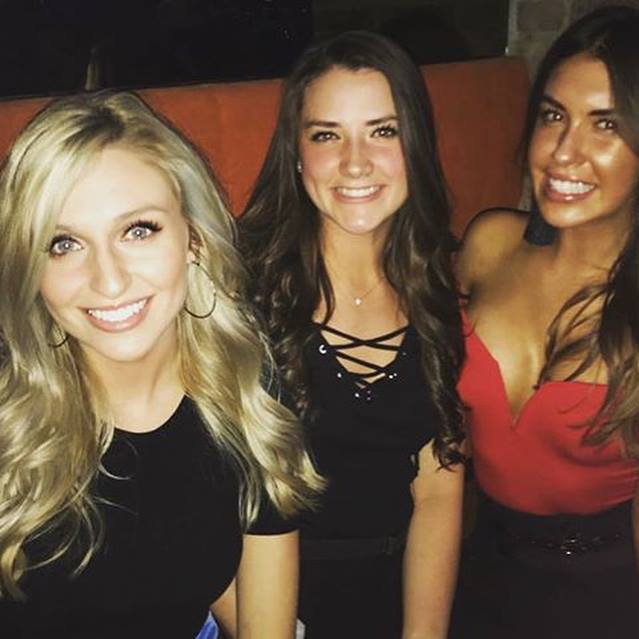 If you are looking for the best places to meet girls in Kansas City and a dating guide you are in the right place. We will cover all you need to know about where to pick up single women in your area and also mention some great spots for a date night.

The nightlife will be where we begin, meeting single Kansas City girls during the day and how you can use online dating sites to speed things up will follow. Local date night ideas and things to do when the sun is still out will also be discussed.
One thing to note is that this city is pretty spread out so choosing the right location to stay is of utmost importance if you are traveling through town hoping to hook up. Pretty much all of the good nightlife is in downtown KC so if you are reading this hoping to learn about places to pick up women in Overland Park you already know you are in for an uphill battle.
Nightclubs & Pick Up Bars
We know that these days a lot of guys will only care about a list of singles bars and nightclubs to pick up Kansas City girls so here it is:
The two main areas for singles nightlife would be the Power & Light District (P&L) and Westport which are about a 5 to 10 minute drive from one another. They are both downtown and single girls from all over your area will drive in for them every weekend.
As far as which is better that will come down to personal preference. Try and get a hotel near one of these main nightlife districts if getting laid with local women is one of your main goals as you travel through town.
The singles bars in Westport are a little closer to the Plaza which is by far the best area for day game and date nights so keep that in mind. Outside of those main nightlife districts to try and hook up with Kansas City girls you will find small pockets of bars spread around the city.
We are including a pick up and date night map at the end of this post, if you click on Sol Cantina it is located at Martini Corner where you can find more singles bars. For guys who were hoping to pick up girls in Overland Park head to EXP Bar in the Rosana Square Shopping Center but if you know anything about life in the suburbs you will need to keep your expectations in check.
You could also drive a few hours to party with St Louis girls if the nightlife here doesn't suit you, or as long as class is in session you might have a chance at hooking up in Lawrence which is about 45 minutes away.
Meet Kansas City Girls During The Day
We just mentioned it but the Plaza is going to be the main area for day game. This huge shopping area is perfect for trying to meet girls in Kansas City during the day.
Westport and the Power & Light may also have some passers by when the sun is up, but they are much better after dark. The UMKC campus is located right in this area downtown which means there should be some college girls near you to chat with.
In the summer the Fontaine Hotel sometimes has pool parties which can be a lot of fun. Another option would be to meet single women at malls like:
The Plaza
Legends Outlets
Oak Park Mall
Crown Center
Independence Center
But just as the Power & Light and Westport are kings for singles bars the Plaza reigns supreme for day game.
Chat With Girls Online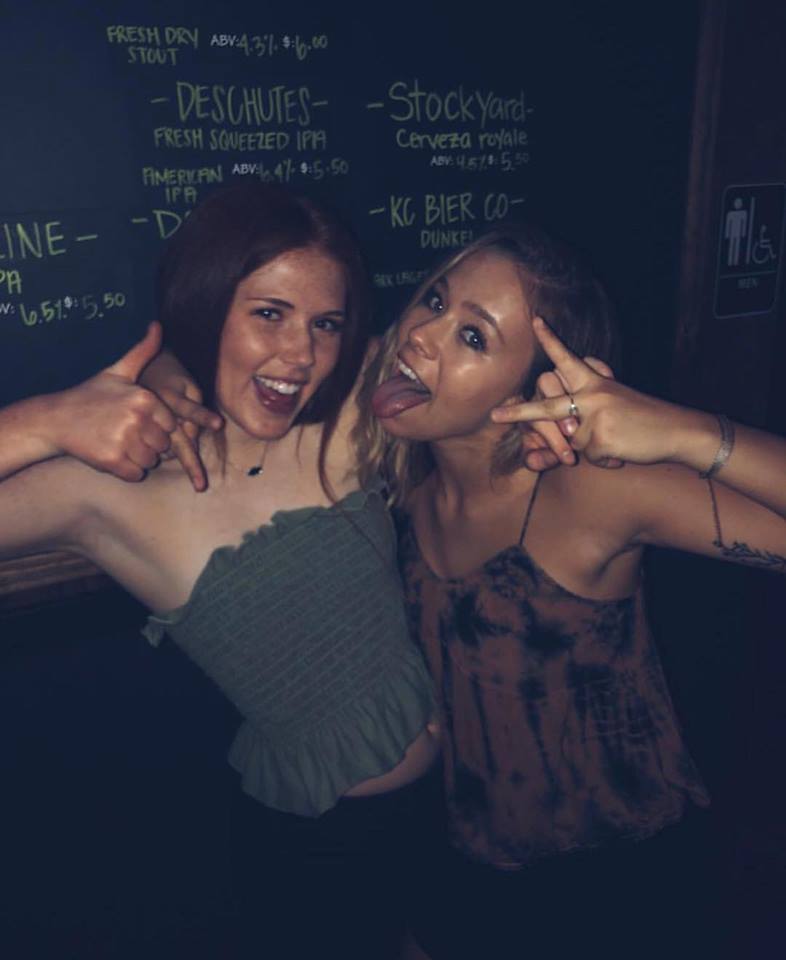 A lot of guys are not really sure what they are supposed to do when it comes to dating in the social media age. When you go out to a club doesn't it feel like you generally see groups of girls at their own table taking selfies and blowing off any guy who comes up to them?
When you walk around during the day do the rare pretty women you see have earbuds in while avoiding eye contact at all times? Most guys prefer to get a look of interest before they approach and those are becoming rarer by the day.
Don't worry about it, people are hooking up as much or more than ever before. We all just need to take a deep breath and adjust to the times.
To do this you will need to find a way onto a girl in your areas phone, but how can you do that? Online dating sites give you a direct line to it. We aren't going to waste time and tell you about sites for finding your future bride, there are so many to choose from and any will work.
Instead we are going to offer some help to the guys who just want to get laid with no strings attached. Instead of hopping on Loverelationshipmarriage.com or whatever and leading on those who want a serious relationship why not contact girls who just want to hook up like you do?
Adult Friend Finder is the top speed dating site in the world with tens of millions using it to get laid. There are hundreds of single girls in Kansas City and Overland Park using it to hook up, with hundreds more around both Missouri and Kansas and thousands in the Midwest.
All of these women are signing up to Adult Friend Finder to get laid, not to find their future husband. If that is also your goal then give it a shot.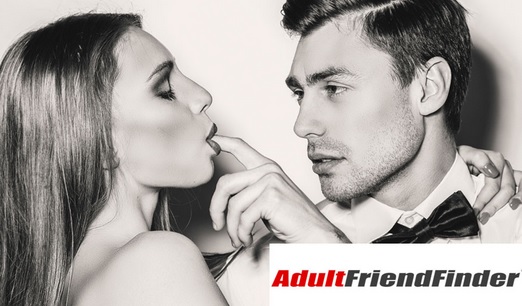 Kansas City Dating Guide
We just talked about plenty of the best ways to meet single girls near you and our Kansas City dating guide can hopefully take you the rest of the way. It is always great when you can set up a date night, but you better be able to show her a good time.
Any of these romantic restaurants or cocktail bars will be good options:
Remember that the Plaza is the easiest spot for a date night in Kansas City. There are many nice restaurants around, it has a good atmosphere, and it is just where people here go for a special night.
When the weather is nice the First Fridays in the Crossroads Arts District can be a great way to kick off each month with plenty of live music, food trucks, and art on display. You can always cap off your date night at the Power & Light or see who is performing at various live music and performance venues around town like:
Some of those could also be good places to pick up single women depending on who is performing, and plenty of spots in our nightlife list will have live music which can be good for a date night too.
Day Date Ideas
Getting out to enjoy a sunny day is never a bad idea. Many girls would love seeing the animals at the Kansas City Zoo and the other good places to take advantage of nice weather outdoors:
Shawnee Mission Park
Loose Park
Macken Park
Waterfall Park
Mill Creek Park
You could go climbing at ROKC at 1501 Howell Street, walk around the Plaza or the River Market, or grab lunch at Joe's Kansas City downtown at 3002 W 47th St. If you show up to Joe's and the line is too long, as it usually is, call in your order and do carry out and save a bunch of time.
For an interesting cafe downtown head to Blip Roasters, and we bet many KC girls would love playing games at Up Down. To get more sophistication on your date during the day try out these museums:
Nelson Atkins Museum of Art
Kemper Museum of Contemporary Art
Union Station
American Jazz Museum
Negro Leagues Baseball Museum
Belger Arts Center
If you are looking for somewhere to go on a romantic weekend getaway try the Lake of the Ozarks, or head over to Wichita if you have never been.
Enjoy Dating Kansas City Girls
After reading all of the above you should have no problem finding places to pick up single KC girls or spots to take them on a date. The game plan should be pretty simple, stay somewhere near the Power & Light, Westport and the Plaza and spend most of your time there if you hope to hook up.
With so many singles bars at the P&L and Westport you don't really need to try to drive all the way out to one of the smaller bar districts. Plus this downtown area is also loaded with great options for a date night and many things to do during the day, we just wish we had more to share on the ladies in Overland Park.
Don't forget about all the local women near you on Adult Friend Finder who are always down to get laid. That wraps up our best places to meet girls in Kansas City with our dating guide, enjoy your time here.