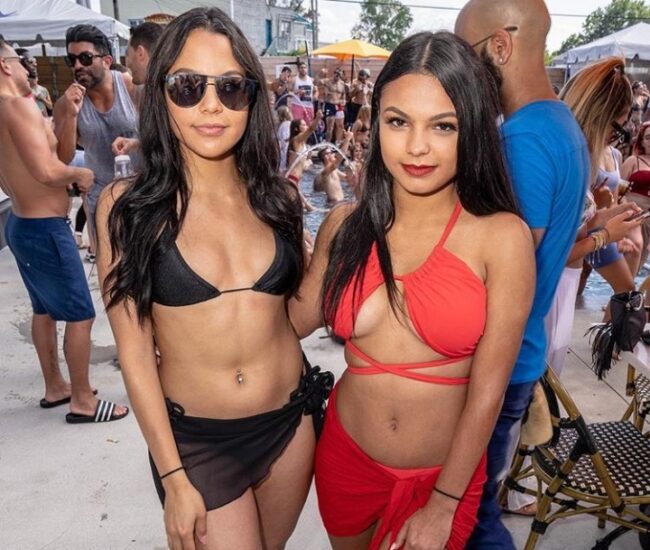 If you are looking for the best places to meet girls in Jersey Shore with a dating guide then we got you covered. It really won't take very long for us to tell you all about where to pick up single women in your area and also some great spots for a date night.

Hooking up in the nightlife is how we will begin, next we will discuss meeting single Jersey Shore girls during the day and an intriguing online dating option. Ideas for a local date night and plenty of casual stuff for the two of you to do together will also be broken down as we go on.
By the way we have already covered dating and nightlife in Atlantic City so in this post we will be leaving that town out.
Nightclubs & Pick Up Bars
Here is our list of the best singles bars and nightclubs to pick up Jersey Shore girls:
There are probably two main areas for singles nightlife here which would be along the boardwalk in Seaside Heights or along Ocean Avenue in Belmar. If all you care about is hooking up with Jersey Shore girls then get a room in one of those spots and make a go of it.
You can book a hotel in Seaside Heights there or one in Belmar here. Other options for solid local nightlife would be along Cookman Avenue in Asbury Park, the boardwalk in Point Pleasant, or around Sea Girt and Manasquan. Towns like Spring Lake and Ocean Grove are generally considered to be more casual but you never really know where you might find hot women near you who are looking to hook up.
Like always in towns that revolve around tourism you never can be sure how good the party will be until you arrive. With that said during the summer or spring break you can be pretty sure that the whole shore will be buzzing as all of the tourists add to the local women out partying.
If you show up here and nothing is going on both NYC and Philly are close enough to drive to.
Meet Jersey Shore Girls During The Day
Why do girls come here? To go to the beach right? Well you just answered where to go for day game. As we were just saying you never really know where the most single Jersey Shore women will be, but the beaches in Belmar and Seaside Heights are usually considered the best party beaches to get laid.
Most of the bars along the boardwalks will be open during the day, plus you have popular day clubs like Oasis in Neptune and Promenade in Long Branch. We will be listing more beaches later in the day dates section that are known to be a little calmer but they could also work out.
When it isn't bikini season then maybe hit up places to shop to find girls in your area like Washington Street Mall or Tanger Outlets.
Chat With Girls Online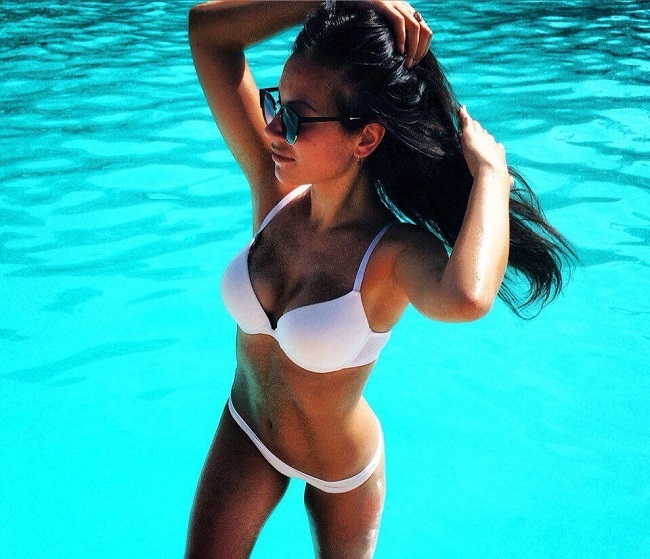 You guys don't stand on the side of the road waving your arms in the air like a psycho to flag down a cab when you can just us an app do you? That would be kind of odd if you did, but there are still plenty of single men that haven't realized the great value online dating sites bring so who knows.
We want you to think about the last time you went out to a fancy nightclub. Were the sexy girls near you there to party with the crowd? Or were they ignoring everyone but the group they came with while they held a photo shoot around their table?
We bet we know the answer and it can make getting laid pretty difficult when most girls don't care about anything other than how they looked in their latest selfie. Tech gives and tech takes away, and a great example of it giving is online dating sites.
If you want to meet girls in Jersey Shore online and are just looking to hook up use Adult Friend Finder. We bet you will be pleasantly surprised at how many single women use it, at least the populated areas like the East Coast anyway.
You could put on some nice clothes, wait in a long line, and spend a lot of money to maybe find a hot girl who actually wants to hook up that night in a club. Or you could just log on to Adult Friend Finder and start messaging girls who actually want to get laid right now.
You don't need to wait until your trip either, this hook up site can help you enjoy that spring break party atmosphere year round, you just need to give it a shot.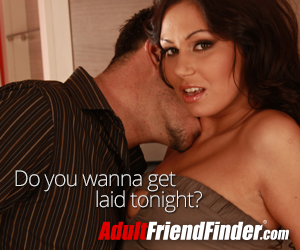 Jersey Shore Dating Guide
Now that you have read about the best ways to meet single girls in your area our Jersey Shore dating guide needs to help prepare you for the next phase in this process. You are only going to hook up if your date night puts a big smile on her face.
Any of these romantic restaurants and cocktail bars could do the trick:
After your meal you could go see some live entertainment at:
You could also go to a bar or club from the nightlife list, or just walk along the beach holding hands.
Day Date Ideas
Just like when we were discussing where to meet girls during the day the beach is going to be your top answer for day dates. We already said Belmar and Seaside Heights are the main party beaches, some quieter options are:
Asbury Park Beach
Cape May City Beaches
Wildwood Beach
Sunset Beach
If you already know your Jersey Shore girl is the adventurous type then take her to Gunnison Nude Beach. There are some great outdoor parks and refuges in the area like:
Island Beach State Park
Sandy Hook
Edwin B. Forsythe National Wildlife Refuge
Cape May County Park & Zoo
Jenkinson's Aquarium can be a lot of fun as can Castaway Cove Adventure Golf in Point Pleasant. The Ocean City Boardwalk is loaded with things to do as are most of the boardwalks in the area, and Cape May Lighthouse is a famous landmark. For a fun restaurant with a great view on Long Beach Island try out Daddy O's.
For some more sophistication on your date during the day try:
Naval Air Station Wildwood Aviation Museum
Museum of NJ Maritime History
Silverball Pinball Museum
Cape May Whale Watch & Research Center
You can read more of our posts that cover the Northeastern US when you want to start planning your next trip with your special lady. For a suggestion consider a spot with great nature like Burlington.
Enjoy Dating Jersey Shore Girls
That is all that we have to share for right now but don't worry we will continue to update this every few months. If you have any of your own tips or if you notice anything out of date let us know in the comments.
Also don't forget about the single women near you on Adult Friend Finder who are always ready to hook up either here or in your hometown. That wraps up our best places to meet girls in Jersey Shore with our dating guide, enjoy your time here.