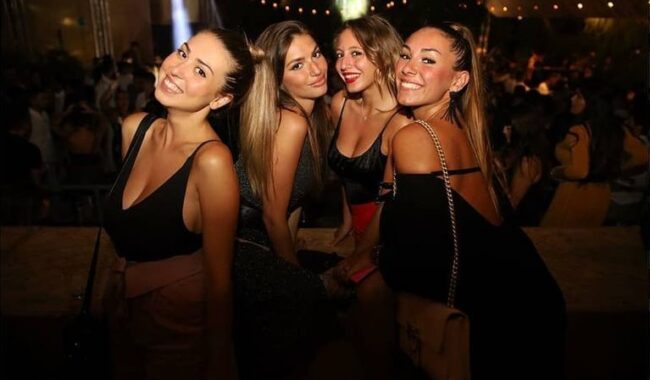 If you are looking for the best places to meet girls in Catania with a dating guide then this is the right post for you. Where to pick up single women in your area and take them out for a great date night will be covered in full detail.

We always like to begin with the nightlife and trying to hook up. Following that we will get into meeting single Catania girls during the day or how you can use online dating sites to get the ball rolling a little faster.
Local date night spots and all kinds of stuff to do around the city and region will also be discussed. You may want to read some of our other travel guides for single men about Italy at that link.
Nightclubs & Pick Up Bars
Here is our list of the best singles bars and nightclubs to pick up Catania girls:
The main area for singles nightlife is right in the city center, in particular around Piazza del Duomo and Teatro Massimo Bellini. If you are a tourist planning a trip we highly suggest you book a hotel as close to Piazza del Duomo as you can.
Not only will this improve your odds of hooking up with Catania girls in the nightlife, but your whole trip is likely to go better if you have the right home base. A wide variety of the best things to see and do can be found right there in the city center.
During the summer there is also plenty of nightlife to be found along the coast. Plus there are likely to be lots of women in your area popping in for a weekend that may have getting laid on their minds during their trip as well.
We have also covered the singles nightlife in Palermo in detail at that link.
Meet Catania Girls During The Day
Once again the city center is going to be really good for picking up girls during the day as well. There are just so many things to do downtown that single Catania women will be heading there day or night.
Via Etnea is the main street through the city where you can find tons of shops and cafes, plus popular Piazza's like Duomo always have people roaming around them. During the summer some venues around the coast from the nightlife list like Capannine also open up for day parties.
Plus you can find girls at malls and shopping districts year round like:
Porte di Catania
Centro Commerciale Centro Sicilia
Centro Commerciale Catania La Rena
Centro Commerciale Katane Gravina di Catania
Borghetto Europa
Chat With Girls Online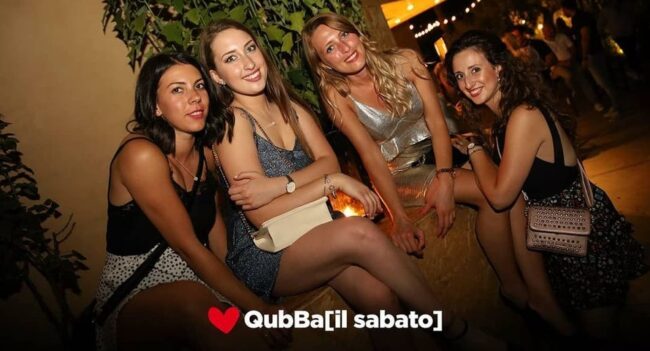 Nobody stands on the side of the road for 20 minutes to try to flag down a cab these days do they? Not if they have a ride sharing app on their phone at least, yet so many guys haven't realized online dating sites can offer that same convenience.
What was it like the last time you went out to a popular club? Were the girls near you were actually there to party and meet new people? If your experiences have been anything like ours they were probably just there to 'create content' for their social media followers.
When most girls don't care about anything other than how they looked in their latest selfie getting laid can be pretty tricky. But let's focus on a positive, technology can help us contact the right types of single women in your area quicker than ever.
Those who are just looking to hook up with girls in Catania can use Adult Friend Finder to make it happen quick. You will be surprised at just how popular this site is here, as it is all over most of Europe.
The nightclubs with their long lines and expensive prices are always there if you want to go to them. Or you could save yourself a bunch of time and hassle by logging on to Adult Friend Finder and message girls who actually want to get laid right now.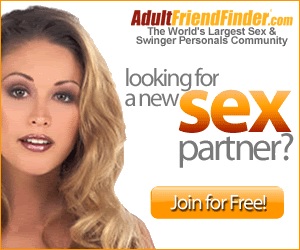 Catania Dating Guide
Now that we have got the best ways to meet single girls near you out of the way our Catania dating guide needs to help prepare you for that next step. You are probably only going to hook up if your date night is on point.
Any of these romantic restaurants and cocktail bars could do the trick:
After you finish dinner go party at a club in the city center or by the coast. If you really want to impress her on your date night take her to see a live show at one of these venues:
Day Date Ideas
Heading outside if the weather is nice is always our top recommendation. Here are some good places to take enjoy a sunny day together:
La Villa Bellini
Orto Botanico dell'Università di Catania
Parco dell'Etna
Parco Maestranze
You may also want to hike up Mount Etna or take a day trip to Taormina. In the summer she may want to go to one of those day parties at Capannine which would also improve your chances of hooking up before the sun goes down.
For some more sophistication try:
Palazzo Biscari
Museo Storico dello Sbarco
Museo del Cinema
Castello Ursino
Elephant Fountain
There are tons of big name brand cities in this country you could take her to for a weekend, but why not try somewhere outside the box like Cortina d'Ampezzo or Rimini.
Enjoy Dating Catania Girls
We will continue to update this every few months but for now that is all we've got. Please use the comments to let us know if you saw anything on this page that is out of date or if you want to share any of your own tips.
Also don't forget about the single women near you on Adult Friend Finder who are always ready to hook up. That wraps up our best places to meet girls in Catania with our dating guide, enjoy your time here.