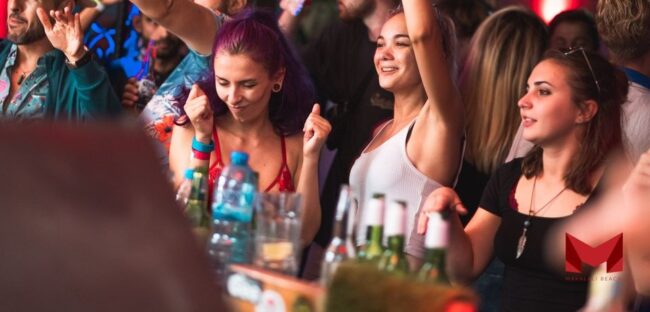 If you are looking for the best places to meet girls in Arad with a dating guide then we have you covered. It should not take us too long to fill you in on where you can pick up single women in your area and have a great time on your date nights.

This city isn't known to have some of the better nightlife in Romania but we will begin with where to party anyways. After we discuss trying to hook up after dark we will pivot to meeting single Arad girls during the day or how you can use online dating sites to get the ball rolling a little faster.
Local date night spots and things for the two of you to do together will also be discussed. Here at WorldDatingGuides we always hope to get you in and out as quick as we can so let's get started.
Nightclubs & Pick Up Bars
Here is our list of the best singles bars and nightclubs to pick up Arad girls:
The main area for singles nightlife is in the City Center, particularly along Bulevardul Revoluţiei. It is loaded with bars and cafes, and there are plenty of other places to try and hook up with Arad girls around the Mures River Promenade.
Just as in most towns any tourists reading this would be wise to get a City Center hotel if possible. It may help you get laid, but even if it doesn't being around all of the best things to see and do around town will make your life a lot easier while here.
If you are not aware this is town has a large student population so things might be a little dead when class is not in session. Luckily we have also listed the best bars and nightclubs in Timisoara which isn't far away at all if you aren't noticing many girls near you out after dark here.
Meet Arad Girls During The Day
Once again the City Center is going to be the answer. You will probably see single Arad women walking around that part of town and along the Mures River Promenade throughout the day and night.
Shopping areas like Atrium Mall and Galleria can be more places to try and pick up girls near you throughout the day. In addition, our younger readers may have some success around the universities.
Chat With Girls Online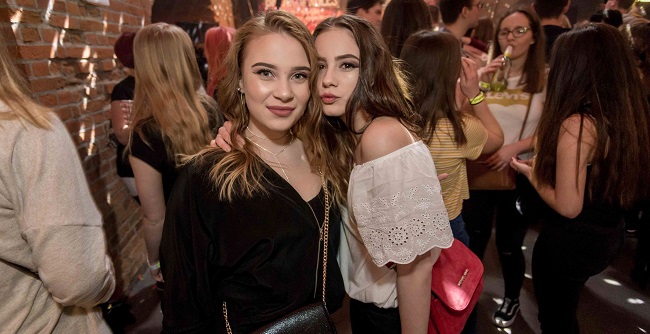 It is fair to say life has been pretty strange recently. Most people pay more attention to social media than they do to the real world and if anything social media is about the least social thing going.
You probably have realized that most girls in Arad don't even check their DM's. How many likes their last selfie got seems to be their only real concern. This can make it pretty hard for us single men to get laid, particularly when they use bars and nightclubs as their new backdrop for their latest content.
Have you noticed that every time you go out to a bar or club the women near you aren't there to hook up? Fortunately tech has helped us find girls online who want to hook up, at least for those who know where to look.
Adult Friend Finder is currently our preferred way to meet new people these days. Sure, scrolling through profiles and sending out messages may not be as fun as partying at a nightclub, but if you are getting laid we doubt it will be of any concern to you.
Adult Friend Finder isn't about finding true love, starting a family, and getting married. It really isn't even a dating site, it is a hook up site which is great for guys who like us that aren't too interested in anything serious at the moment.
When every girl in Arad using it knows she is there to get laid and not to find love the whole game is different. You don't need to lead them on, you don't need to lie or pretend to be someone different from who you really are.
You just need to invite a bunch of them over and have fun with the ones who say yes. Anyone reading this who is more interested in a serious relationship can check out International Cupid instead.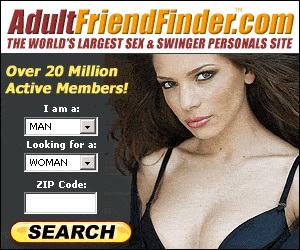 Arad Dating Guide
Now that we have covered the top ways to meet single girls near you this Arad dating guide needs to help prepare for the next step. You are only going to hook up if your date night is on point.
Any of these romantic restaurants and cocktail bars could do the trick:
Then you can go party somewhere in the Bulevardul Revoluţiei nightlife, take a walk along the Mures River Promenade, or take her to see a live show at one of these venues:
Day Date Ideas
Try to go out and get some sun if possible. Here are some good places to enjoy some great weather together:
Roses Park
Mures Floodplain Natural Park
Mihai Eminescu Park
Reconciliation Park
Take a tour of the Bella Geza Winery, try and work your way out of the Escape Room, or just roam around the City Center and walk along the Mures River Promenade holding hands.You could also go swimming at the Gradina Termala water park.
For some more culture on your date during the day try:
Museum Arad
Computer History Museum
Water Tower Galleries
Arad Fortress
Neumann Palace
Cenad Palace
Bohus Palace
At some point you will take your relationship to the next level and a trip to Debrecen could be a lot of fun.
Enjoy Dating Arad Girls
At the moment that is the best we can do but don't worry we will continue to update this every few months. If you have any special tips or want to correct any out of date information here please go ahead and do so in the comments.
Don't forget about the single women near you on Adult Friend Finder who are waiting for new guys to hook up with. That wraps up our best places to meet girls in Arad with our dating guide, enjoy your time here.