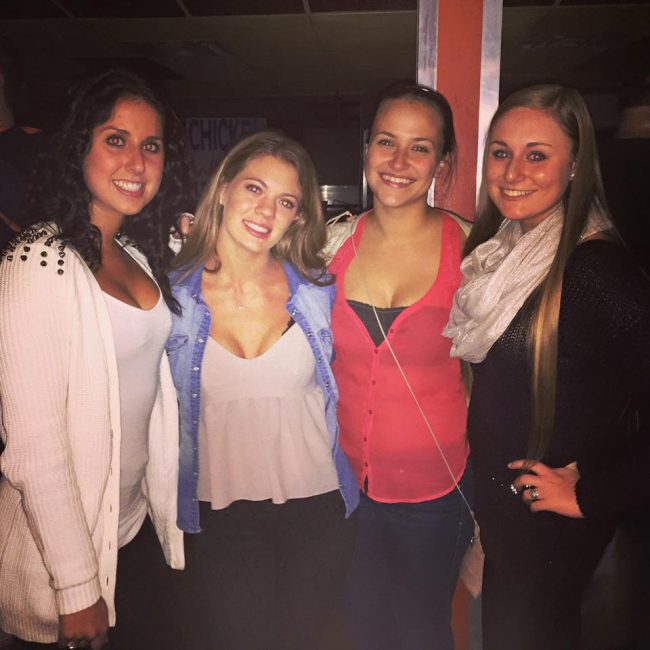 If you are looking for the best places to meet girls in Syracuse with a dating guide then we have all the info you desire. In a short amount of time we will get you caught up on where to pick up single women in your area and take them on a date night.

We always like to begin with the nightlife, meeting single Syracuse girls during the day comes next and how you can use online dating sites to speed things up will get a mention too. Local date night spots and things to do during the day will also be discussed.
The goal is to get you the information you want as quickly as we can whether you need to show the girlfriend a good time or just want to hook up with someone new.
Nightclubs & Pick Up Bars
These days a lot of guys will only care about a list of singles bars and nightclubs to pick up Syracuse girls:
The main area for singles nightlife is around Armory Square, this is where many of the best pick up bars and clubs are going to be found. If you plan to do a lot of partying and want to hook up with Syracuse girls try to stay as close to Armory Square as you can.
You can also find some university bars on Marshall Street which are definitely worth a visit if you hope to have a one night stand with women in your area. Like most college towns this city will calm down a lot during the summer, over spring break, and around Christmas.
But when class is in session you can find some great parties here, Mayfest at the end of each April being the biggest. If the basketball team is doing well and they have a big game that would be a nice time to go out to party.
You may also want to check out our New York City nightlife guide if you are planning a trip into the big city and want to read about where to get laid with some sexy ladies. Or if you prefer smaller towns see what is going down in Buffalo.
Meet Syracuse Girls During The Day
Meeting single girls in Syracuse during the day is pretty similar to the above. Armory Square will have some foot traffic, and girls in your area will be walking around campus all day.
Hang out along Marshall Street, in campus parks, or cafes near the classes and you will have plenty of options. If you don't want to be 'that guy' hanging around a college campus try to meet women at malls and shopping districts like these:
Fairmount Fair
Destiny USA
Shop City
Western Lights Plaza
Chat With Girls Online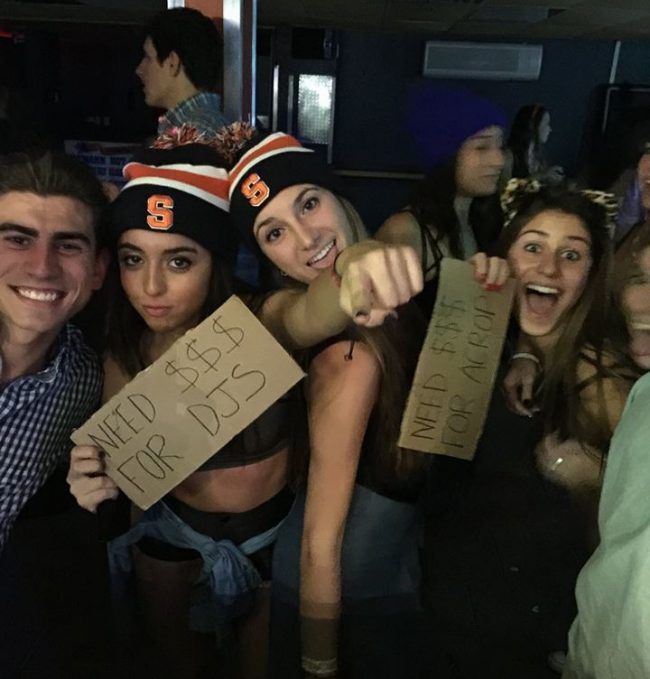 In this day and age you can't write a post about meeting girls without including online dating can you? Well, you could, but it wouldn't be a very thorough guide by any means.
Currently more people are hooking up or starting serious relationships thanks to the internet than any other way. A couple decades ago meeting girls near you online had a really bad stigma, now most under 30 think of it as the most natural way.
There are plenty of online dating sites out there to find your perfect match and none really stand out above the rest. They serve their purpose well, but not all guys want to buy a ring and enter into a serious commitment at the moment.
Luckily not all women in your area are ready to tie the knot either and if you want to find them there is one hook up site that definitely is on top. Adult Friend Finder has hundreds of millions of users worldwide and is great way to get laid without any real commitment.
When single girls in Syracuse sign up for Adult Friend Finder they are doing so with a purpose. That purpose isn't to find a husband, it is to get laid as soon as they can. There are thousands of women in New York using it, maybe you should be too?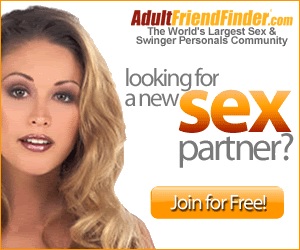 Syracuse Dating Guide
We just covered plenty of ways for you to pick up women near you and now it is time to pivot to our Syracuse dating guide. You did a good job if you got a girl to go out with you, but your date night is where you can really win her over.
Any of these romantic restaurants or cocktail bars would make great for a date night:
After dinner and drinks go party in the nightlife, or you could see which comedians are at the Funny Bone or which shows are at the Landmark Theater on your date night.
Day Date Ideas
Getting out to enjoy a sunny day is always advisable if you can. During the winter these suggestions might not be possible, but much of the year they will be a great option:
New York State Fairgrounds
E.M. Mills Rose Garden
Onondaga Lake Park
Rosamond Gifford Zoo
Barry Park
During the fall take a drive out to enjoy one of the Finger Lakes Wine Tours. The changing of the leaves in this area will make for a great local day date in Syracuse.
These museums can make for a more cultured meet up:
Museum of Science & Technology
Erie Canal Museum
Everson Museum of Art
And if you are going out with a girl who really loves art and creativity that link should help you come up with more casual stuff to do together. There are plenty of places to pick up single ladies in Rochester, but it would also make for a good romantic weekend with a special someone. You could also head to the capital in Albany.
Enjoy Dating Syracuse Girls
If you can't come up with a game plan after reading all of that we don't know what to tell you. There are plenty of places to try and hook up with single women and some great options for a date here.
Don't forget about Adult Friend Finder if you find yourself in a slump and need to get laid soon. That wraps up our best places to meet girls in Syracuse with our dating guide, enjoy your time here.